Impact and Reach of SC CARES Nonprofit Relief Grants Program
Date posted
February 14, 2021
By GP McLeer, Together SC's Speaking Together Coordinator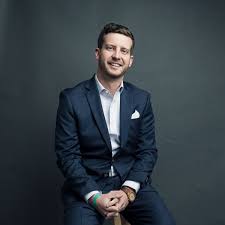 Last September the SC Legislature allocated $25 million of federally allocated funds to create the SC CARES Nonprofit Relief Grant Program. Since then, Together SC has regularly shared information received from SC Dept. of Admin. and aimed to keep members informed. With the final grants to be distributed this week, we now seek to assess how well the sector's needs have been met.
As a reminder, the program provided grants of up to $50,000 to organizations, with seven services identified as "priority service areas" for funding - Food Assistance, Rent/Mortgage Assistance, Healthcare Services, Mental Health Services, Utility Assistance, Domestic Violence / Child Advocacy, and Arts & Culture. Additionally, priority was given to organizations who had not received previous funding from the CARES Act (PPP, EIDL, Other Grants).
The Department of Admin provided Together SC the opportunity to review data on grant applications and the selection process.
What follows is our assessment and consideration of potential options for next steps going forward.
Takeaways:
Many worthy organizations were funded across the state.


686 organizations (43% of the 1,590 that applied) received much needed support, with every county receiving some level of support. These organizations were large, small, fully staff, run by volunteers, and are each vital to their community in some way. The Legislature was wise to recognize that nonprofits needed this kind of support.

But, there remains a great unfulfilled need in the industry.


With over $75 million requested for a fund of only $25 million - and in particular a fund where priority was given to only parts of the nonprofit industry, there remains a great amount of need in our state. Nonprofits continue to feel a wide range of impacts from COVID-19 - whether it is increased demand for services such as healthcare and senior needs, or continued closure such as in the arts and culture. Nonprofits are like every business in this economy, they are getting hit hard and need support.

13% of all applicants were rejected because they were not registered with the Secretary of State, or had issues with their 501(c)3 IRS tax status.


This statistic is important to Together SC in particular. The application process, while cumbersome, did help identify what types of training and best practices nonprofits need in this state. The 13% of all applications rejected for this issue represented 32% of all rejections, the highest category of rejections.

The process was not without flaws, but had a limited timeframe.


Legislation was adopted in September, applications opened in October and then were due by November 1 due to the fact the federal government required all funds be spent by December 30. This expedited, and complicated, process, paired with the volume of requests, resulted in some hardships related to the application. Together SC has fielded many questions from applicants and has worked with the Department of Administration to help identify root issues and better understand how various decisions were made. The Department has been very open in how decisions were made, and has made much of that information available at the links below.
Recent Media Coverage: The Nerve - Priorities ignored in awarding Covid grants to some nonprofits.
Going Forward:
COVID Relief for nonprofits continues to be the number one advocacy priority for Together SC. As such, we are implementing a four-layer approach, and may need your voice at some point to help us achieve our goals:

Eligibility in COVID Relief


Encourage the Leigslature to include the nonprofit sector in any COVID financial relief that may be offered. The Governor proposed a $123 million program for small businesses, but left out nonprofits. At the very least, we would like to see nonprofits be eligible for this funding.

Allow Second Round of Funding


Many nonprofits were not able to receive funding in the CARES Act grant program at the state due to receiving prior support under the federal legislation. Any COVID relief at the Statehouse should allow for organizations to receive funding regardless of their previous CARES Act support. Many nonprofits received smaller levels of support, in a previous fiscal year - those funds should not disqualify them from funding during this year.

Increase Funding to Meet Demand


The State should take into account the unfulfilled need of the nonprofit sector and add it to whatever financial COVID relief may be made available.

Targeted Nonprofit Funding
If possible, the State should create another specific relief program for nonprofit organizations, with one caveat - improve the process to better reflect nonprofit financial operations and structure. Without the federal strings of the CARES Act in play anymore, the State should make the process easier to navigate and build it with the grantee's operations in mind.
We seek your thoughts on needs and advocacy strategies.
Email GP McLeer at pecanpublicrealtions@gmail.com or Madeleine at Madeleine@TogetherSC.org