About Us
Your Allies for Good!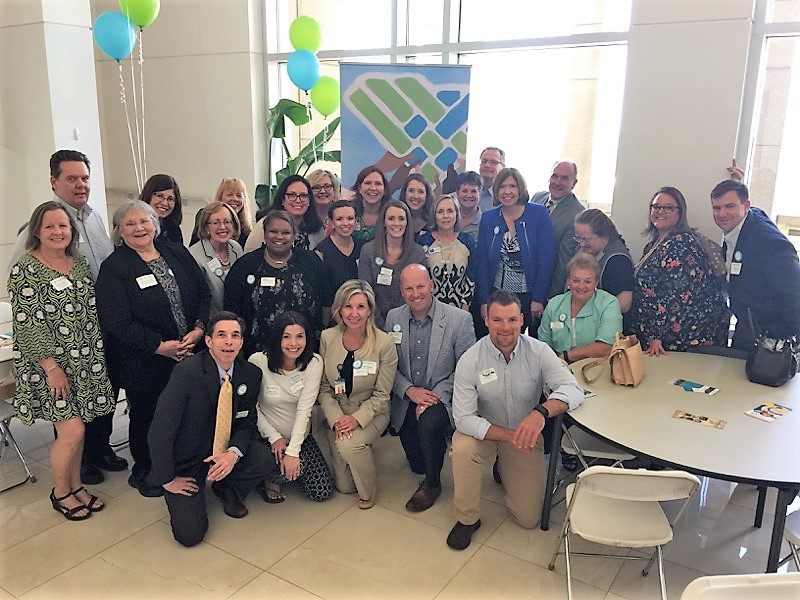 Together SC serves the thousands of South Carolinians dedicated to community service, leadership and caring through nonprofit and philanthropic organizations.
It is the only statewide membership organization focused on bringing together South Carolina's leaders and partners to strengthen the state's entire nonprofit community.
We are run by nonprofit leaders, for nonprofit leaders.

We believe that well-managed and responsibly governed nonprofits result in stronger, healthier communities.
OUR MISSION
Together SC's purpose or, mission, is:
We are here to unite, strengthen, and advance our state's nonprofit community, so we may enrich the quality of life for all.
We're on a mission to:
1. harness the collective power of those working for the greater good through advocacy and collaboration among nonprofit leaders, foundations, business and governmental partners, associations and academic institutions;
2. energize charitable nonprofit professionals and volunteers through leadership, education and recruitment of next generation leaders; and,
3. enhance the future of the nonprofit sector by nurturing public trust, garnering legislative support and safeguarding the integrity of nonprofit work.
OUR VISION
We invite you to join Together SC, and help us realize our desired vision, for the sector:
We envision a future in which our state has a united, trusted, and effective nonprofit community working to enrich the lives of all South Carolinians.
OUR CORE VALUES
Integrity – We promise to be accountable, transparent, fair, honest, and to take an integrated approach to our work.

Leadership – We strive to be a "thought leader," influencing the sector by providing knowledge, resources, guidance and exposure to innovative ideas and national trends.

Superior Service – We take pride in our work and in our service to our members, making sure their membership dollars are well invested.

Collaboration – We will lead through collaboration with our members and partners to enhance efficiency and effectiveness.
---
OUR HISTORY
In 1997, Together SC (known then as South Carolina Association of Nonprofit Organizations (SCANPO) began operating with 67 chartered member organizations, providing regional meetings and workshops. One year later, a toll-free hotline was created to offer timely assistance to the growing membership.
Over the next 20+ years, Together SC would expand our diverse network, strengthening the state's nonprofit community and bringing together leaders from organizations who believe in Together SC's vision to have a united, trusted, and effective nonprofit community working to enrich the lives of all South Carolinians.
20-Year History of the SC Assoc. of Nonprofit Organizations (SCANPO)