From Awareness to Allyship - Milliken leaders tackle unconscious bias
By: Ricaye Harris, Milliken's Diversity and Inclusion Director, and
Ottilia Scanlon, Milliken's Director of Learning and Development
During a recent Talking Together session for South Carolina's nonprofit leaders, we shared how diversity and inclusion are woven throughout Milliken's corporate culture.
Our company's deep commitment to these issues is evidenced by a series of key training initiatives and educational opportunities we offer to our associates.
Unconscious Bias
One specific area of focus we recommend that our nonprofit colleagues incorporate into their training work is how to uncover and address unconscious bias.
Biases, intentional or ingrained, can inhibit the way individuals interact with each other and consequently hinder working relationships.
We launched our Unconscious Bias Training in 2018, yet this training's messages and the subsequent conversations which occur are even more relevant today. Unconscious Bias Training sheds light on areas of personal growth and opportunities, as well as inspiring ongoing conversations that can directly impact the future of organizations and communities.
Allyship
The next step in our program's implementation was to introduce the concept of allyship.
Awareness, nurtured by the Unconscious Bias Training, is the first step in becoming an ally. Individuals cannot be an ally until they understand they have biases, what these biases mean, and how they show up at work. They must first recognize how bias impacts their ability to be successful individually as well as the member of a team. Once individuals have this baseline of understanding, they can start having conversations about allyship and take action to correct and overcome their biases.
Here are the actions to take in becoming an ALLY for your colleagues: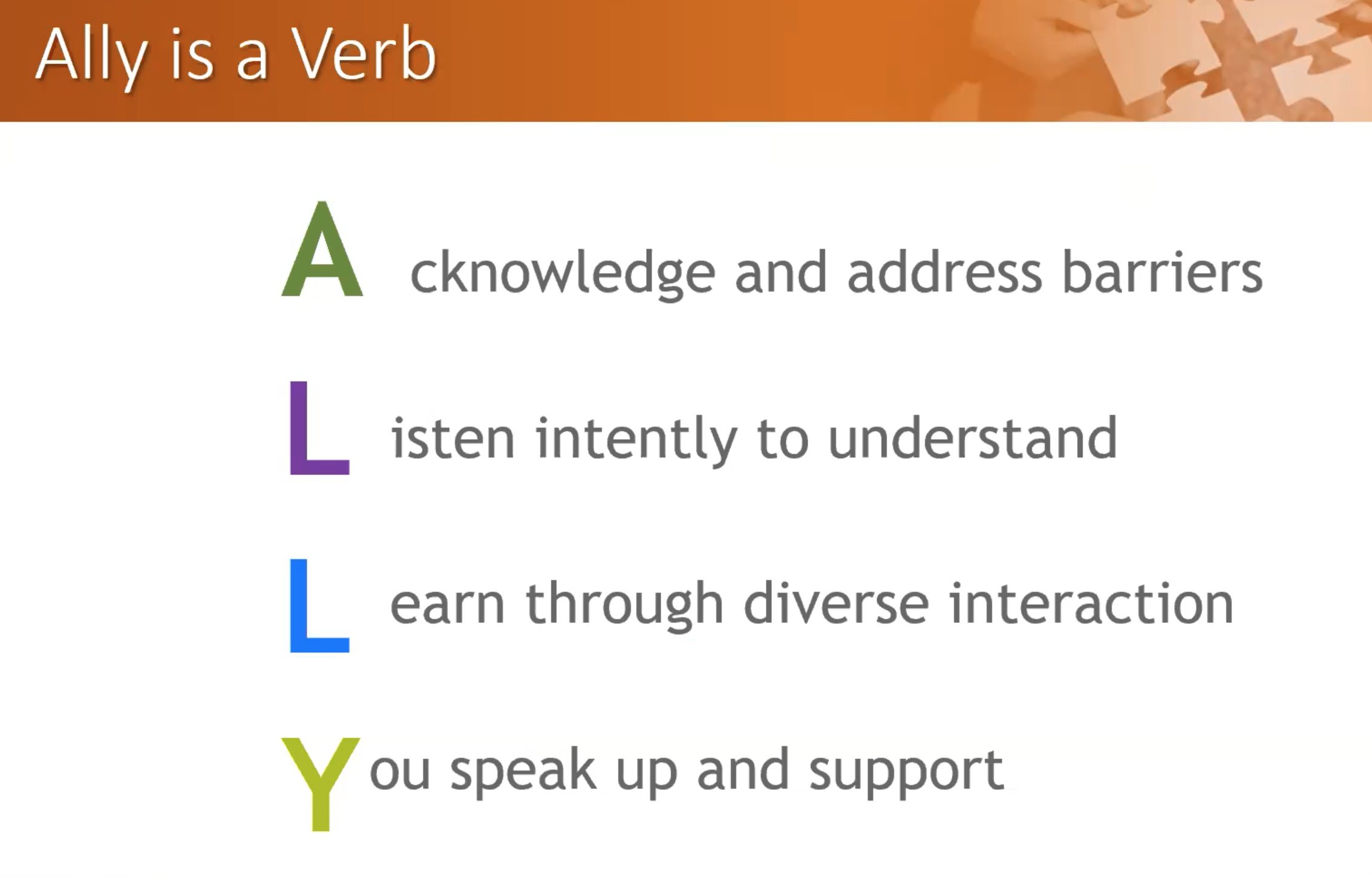 We are encouraged by the changes we have seen within our team as a result of these initiatives. They are much more willingness to take ownership of their allyship journey. Colleagues are seeking additional information and educational resources, beyond formal initiatives. And, we are hearing about related conversations occurring outside the workplace.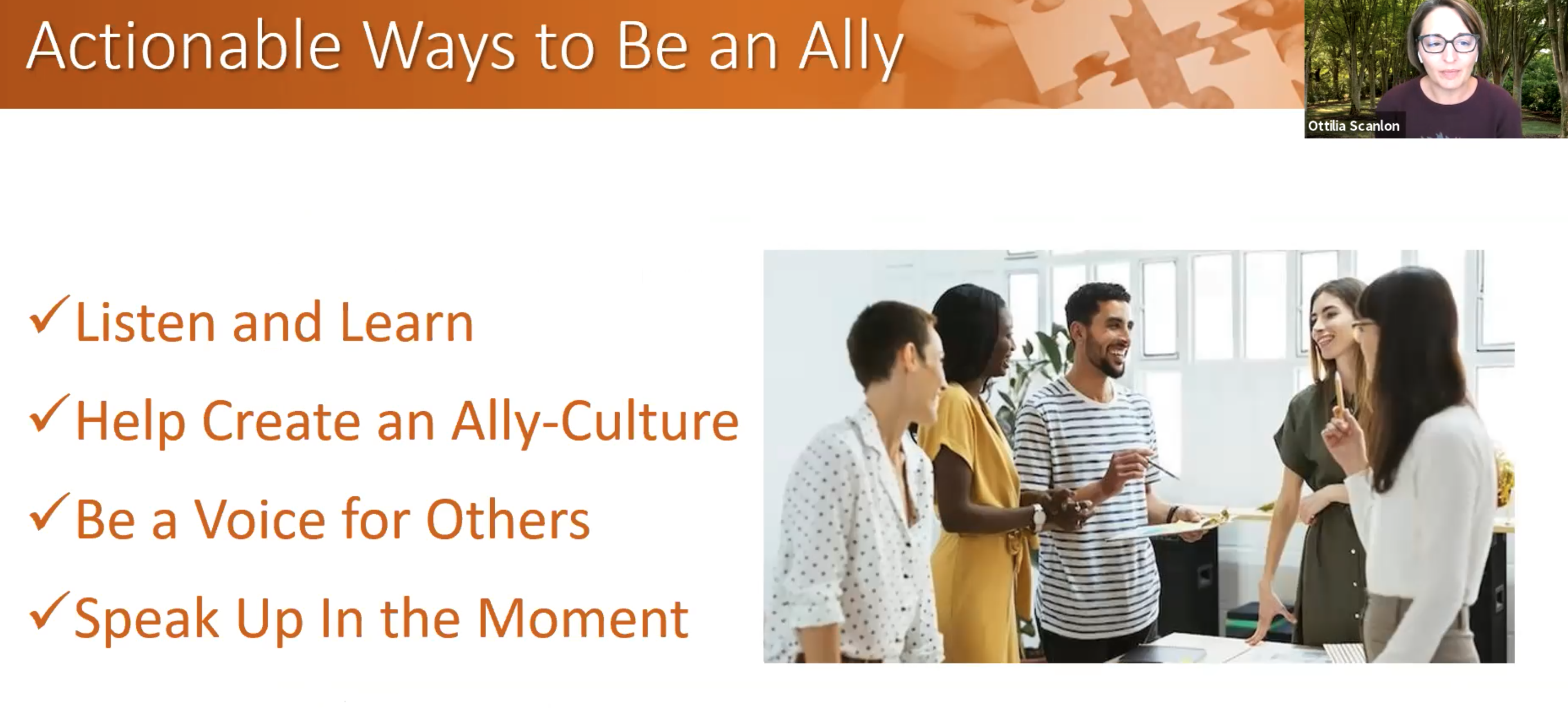 At the end of the day, we encourage our nonprofit colleagues to intentionally provide a place where all team members can bring their authentic selves to work.
Creating an inclusive workplace will help create an environment where individuals can learn and grow within their professional spheres. In turn, investing in this work will permeate our communities and have a positive impact on our world.
NOTE: Be sure to listen to the recording of Ottilia and Ricaye's presentation in which they fully discuss white priviledge and what it means to be an ALLY.