Become a Broadband Community Champion
Dear Together SC Allies:
COVID-19 has laid bare that SC's lack of Internet connectivity hurts so many families who can't access educational resources, healthcare services and job opportunities. Further, since we are all social distancing and currently trying to do everything from home – getting connectivity is now a top state priority.
Unfortunately, there are no quick fixes for broadband. My current estimate is that there are approximately 195,000 homes and 435,000 residents lacking adequate service.
Even with unlimited money (which we don't have), it is easily going to take 3-5 years, with all-hands-on-deck and every existing Internet Service Provider engaged, to reach everyone. Further, even if everyone has Access, there's certainly many that can't afford to Adopt.
As a community leader, there are things you can do to help right now.
Act NOW to support expanded broadband for all South Carolinians, The General Assembly will return this week on June 23 and 24 to authorize and direct $1.9 billion of the total $2.7 billion CARES Act funding.
Urge your state Senator(s) and Representatives(s) to support full funding of the Governor's Accelerate SC recommendation for broadband expansion: $80 million for "backbone" infrastructure, $20 million for mobile "hotspots" and $250 thousand for a comprehensive state plan. (Senate Finance proposes only $50 million for broadband)
Visit

www.scdigitaldrive.com to view customized county maps (use the password REVD to enter the site) so that you can cite specific underserved areas in your conversations with legislators.
Remind your legislators that Together SC's 800+ nonprofit partners stand ready to assist with implementing community plans to train and encourage the use of broadband resources as they become available.
I'd also recommend starting by improving your personal knowledge of the issues so you can advocate and help identify solutions for your community.
Access, Adoption and Use
Let's start with three important concepts:
Access is the term we use to describe physical infrastructure only. Access has nothing to do with affordability. It refers exclusively to a home's ability to get Internet service at a specific physical address. Sadly, there are approximately 78,000 homes in SC that are completely lacking Access (unserved).
Adoption is the choice that residents and businesses make to subscribe to service. Internet is, of course, an optional but important household utility. Assuming a home has Access, the #1 reason for non-adoption is cost. The #2 reason for non-adoption is the lack of a functioning computer at home. After all, there's no need to subscribe if you can't afford a computer.
Use

reflect all of the awesome things you can on the Internet once you are connected.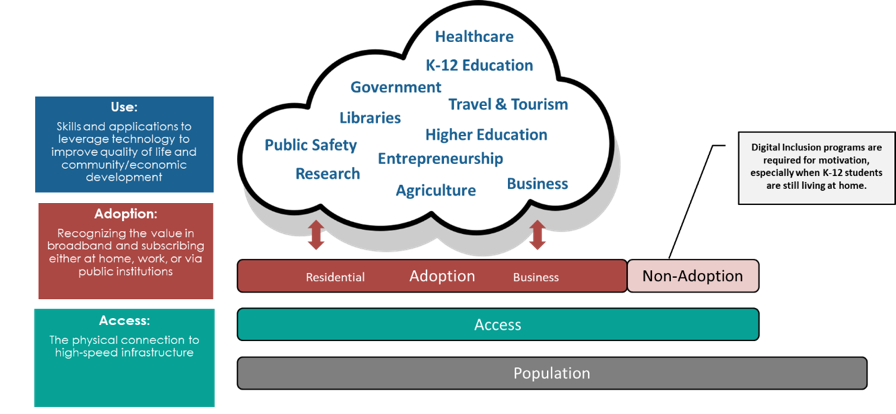 As the above figure shows, you have to have Access before you have the choice to Adopt. Further, you have to Adopt, before you can Use the Internet in your home of business.
It is worth mentioning that neighboring counties of Charlotte/Mecklenberg, NC and Augusta/Richmond, GA both have 100% Access but they still struggle with Adoption.
Here in SC, once we fix our Access challenges, I suspect that we'll have to continuously work on Adoption for the next hundred years. After all, there will always be families in need.
The Urgency of NOW!
The thing that keeps me up at night is thinking about a six-year-old child growing up in a home with no Internet. Ten years from now, can you imagine a single career that won't be impacted in some way by technology?
As leaders, if we take 10 years to connect every home, those six-year-old children will now be 16 and in high school. I, for one, can't imagine trying to catch up with digital native peers in high school. I think a lack of digital skills in 2030 will be a permanent career disability.
Connecting Your Home
Do you know how Internet reaches your home? If you're really lucky you have fiber or a cable modem. If you haven't investigated your service in many years or live in a rural area, you probably have DSL. The technologies all have plusses and minuses and they also have maximum physical speeds – just like a car. Click Here to Learn More
How Fast Is Your Home?
The global leader in Internet speed testing is a company called Ookla that is based on Seattle. They collect approximately 10M Speedtests per day around the world and they test fixed residential as well as mobile broadband service.
Best of all, did you know that we have a unique partnership with Ookla and that your Speedtest data flows directly into our broadband maps?! Therefore, every time you run a Speedtest our maps get more accurate!!
GO to the App store and download the free "Speedtest by Ookla" app. Then press GO to test the speed at your home.
Does you home have FCC-recommended speed levels of 25Mbps download / 3 Mbps upload speed?
Learn More: How Ookla Conducts Speedtests
Getting A Broadband Map of your Local Area
Bet you didn't know that SC has the best broadband maps in the US!
Visit www.scgiditaldrive.com and check out the Map Catalog. There are over 200 free maps on this site representing all 46 counties and Congressional Districts. Dig in!
Hope this helps to start your journey into the complex world of broadband deployment. Please reach out if you'd like to really dig in and learn more.
I do teach a formal, 12-hour Broadband Community Champion Training class and I'd love to have you in one of my next sessions!
Here's to connecting everyone!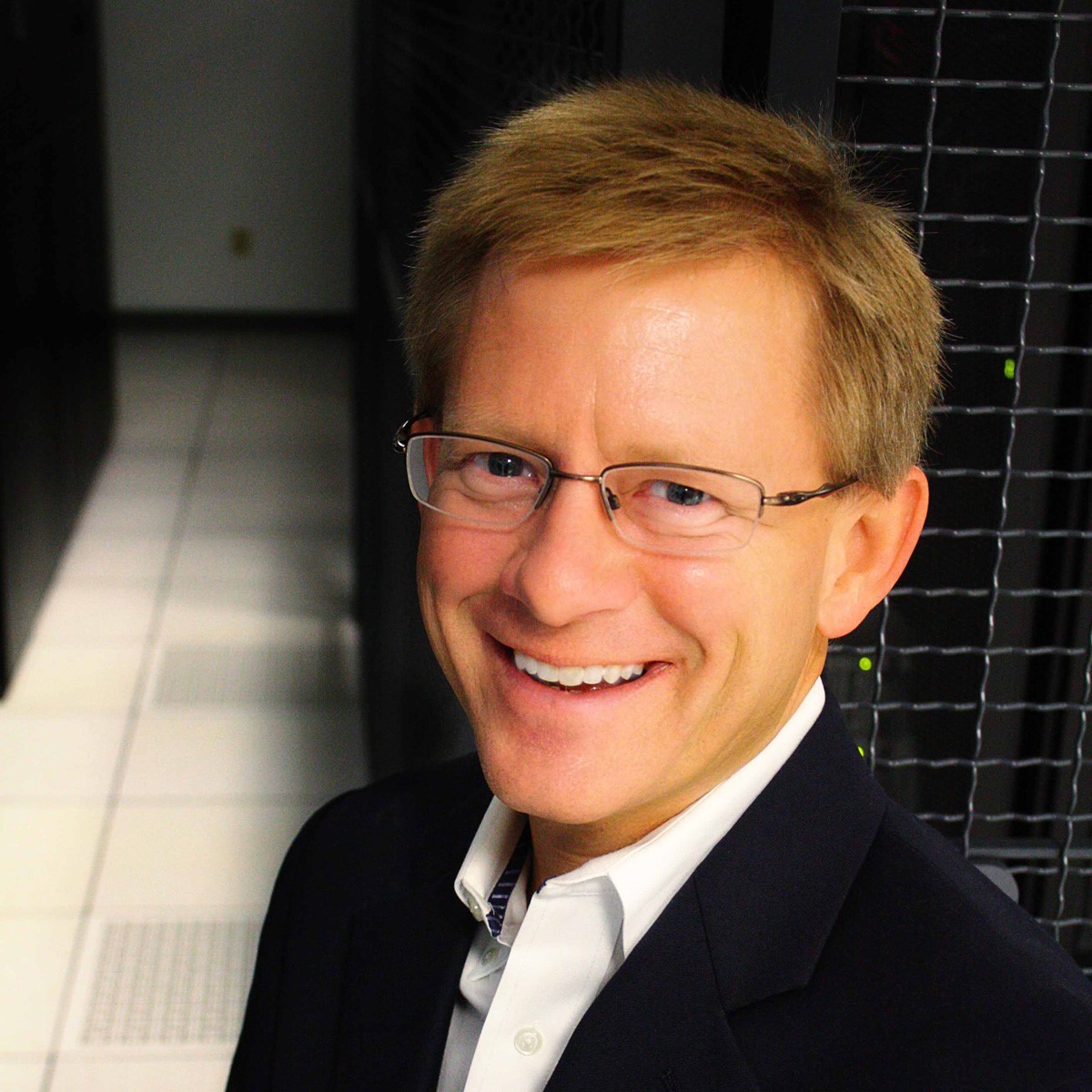 Jim
Jim Stritzinger
President & CEO
Revolution D, Inc.
Email: jstritzinger@revolutiond.ai
Desk: (803) 792-9112
Cell: (843) 290-4149
Other Resources: