Finding Gratitude in Being Valued and Heard
Date posted
November 23, 2020
I still can't really believe how this year has gone. I have found myself struggling and missing friends, family and my life before COVID.

I struggle because I know that there are so many people whose lives have been completely upended as they've lost loved ones and jobs.

It is so easy to get caught up in how difficult things are right now - it can be overwhelming.

Gratitude is an antidote for these stressful emotions.

When I initially heard about the concept of practicing gratitude, I questioned the benefits, even when celebrities like Oprah and Ariana Huffington advocated for regularly practicing gratitude. It was the research and brain science that convinced me.
I won't dive too much into the neuroscience, but there are a few things to note:
Gratitude can increase the neurotransmitters (serotonin and dopamine) that help make us feel happy;

Gratitude can increase activity in the prefrontal cortex which helps regulate stress and managed difficult emotions; and,

Gratitude can increase feelings of well-being.
Earlier this month I had the opportunity to be a part of the Black Nonprofit Leaders Symposium where we shared what it's like being a black nonprofit leader in this climate.

Being part of Together SC's Black Nonprofit Leaders Group and helping with the Symposium made it on my gratitude list.

It is heartbreaking for me to see how divided the country is on issues of justice and equity for black and brown people.

The murder of George Floyd started a moral reckoning in our country. Yet, the calls for racial and social justice and change have not been universally supported.

How should black and brown people react to the protests by people determined to keep things the way they are?

How should we react when the systems they want to preserve are not equitable or just for low-income neighbors or black and brown people?

Spending time with nonprofit leaders from across South Carolina who look like me during the Symposium gave me energy and hope; inspired me to work harder to change inequitable systems; and, most importantly made me feel valued and heard, and just plain happy.
May you find gratitude for the people and work that makes you feel valued and heard this Thanksgiving season.
So I leave you with one question - what are you grateful for?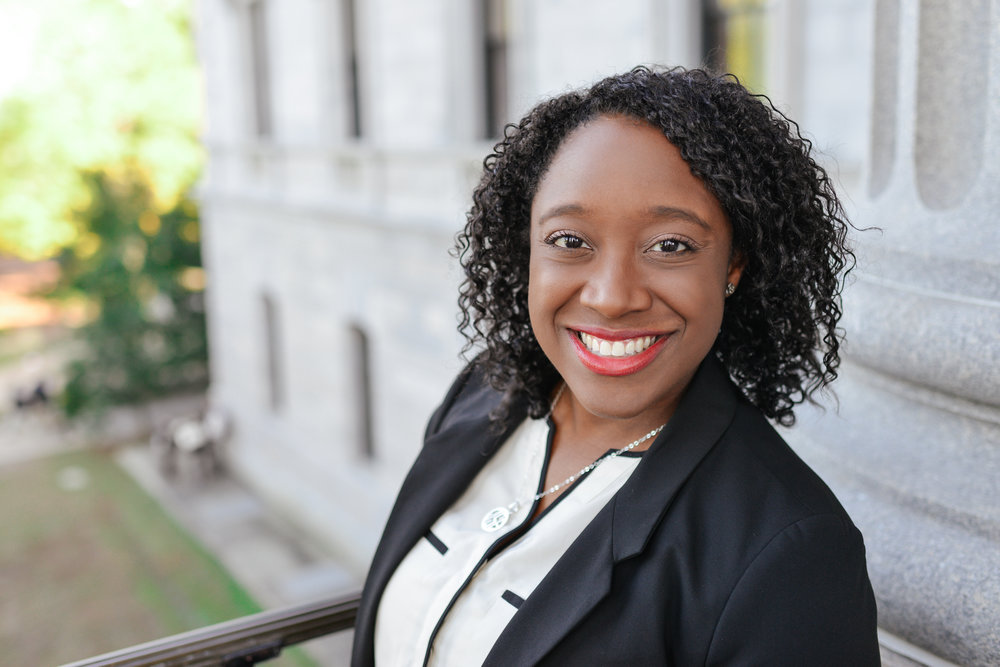 Jessica Sharp,Founder & CEO,
Sharp Brain Consulting
Jessica@sharpbrainconsulting.com