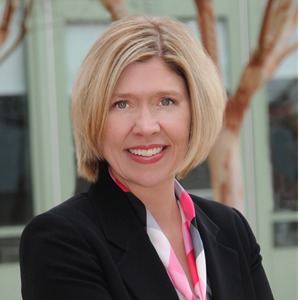 I am honored to serve in this role, and it is important that as members you know what you can expect of me as chair and of the Together SC Board in the coming year.
Our commitment to you is amplified in our commitment to Together SC's Core Values, Strategic Plan, and vision of a "future in which SC's nonprofits and our allies are integral players in successfully building vibrant, equitable communities." I've also set three personal goals for my work as chair that align with our strategic plan:
STRENGTHEN AND GROW PEER NETWORKS: Together, we are better. Engaging with a strong network of peers leads to creativity, synergy, and innovation. To all who are helping build our Peer Networks, thank you for your investment in helping others. It's important to me that I support your efforts and the growth of our Peer Networks.
PROMOTE MAXIMIZING MEMBERSHIP: I encourage member organizations to fully utilize their member benefits, starting with the new Association Healthcare Plan. My organization recently joined, and the savings are meaningful (much more than our member dues). First step is to take a moment to review your benefits and make sure you've given them consideration.
EXAMINE GOVERNANCE STRUCTURE: A great deal has changed over the past two years, and we need to ensure the Together SC governance structure supports the work before us and reflects the diversity of the nonprofit sector. I look forward to working with Erika Kirby, Governance Committee Chair, to deliver on this ambitious goal.
I'm also excited to share the 10 organizations and their leaders selected for the inaugural class of Powered Up, sponsored by Duke Energy. We can't wait to see what you accomplish.
Please reach out to me and the entire Together SC Board with your ideas and concerns. We are here to listen and lead.

Paige Stephenson
President & CEO, United Way of the Piedmont
View Profile

P.S Many thanks to Monroe Free for two years of effective Board leadership, for seeing the organization and staff through the pandemic, for the humor and wisdom he brought to his work as chair, and, especially for his inspiring "Free Thoughts."