CONNECTED - The Post and Courier and you
Date posted
January 2, 2021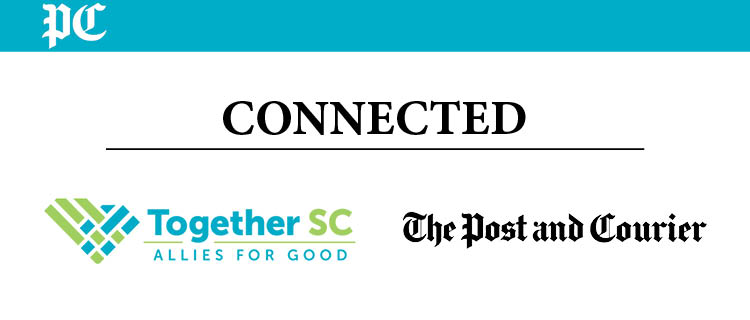 As leaders in your organizations, you have a pulse on the communities you serve. You are in a unique position to understand what vital information needs to be communicated for all South Carolinians to prosper.
But ask yourself, "Is the information that's important making its way to the people that need to hear it?" The Post and Courier is now a statewide paper and we want to hear from you, engage with you and report the stories that matter to you.
We want to connect.
South Carolina is a community of five million that deserves to be connected to one another. That's what good newspapers do. And, that's what we've been doing in Charleston for 217 years. We've learned that being deeply rooted in the community benefits everyone.
We're a South Carolina family-owned, independently held media company; a rarity these days. While many newspapers across the state have cut staff, and depleted resources, The Post and Courier has invested and grown our Charleston newsroom.
Moreover, since August we've launched The Post and Courier Greenville, The Post and Courier Columbia, and The Post and Courier Myrtle Beach. We also are the parent company of the Aiken Standard, the Georgetown Times, the Summerville Journal Scene and the Moultrie News.
It's important to note that each of our newspapers is fully staffed with reporters and editors that not only live in the communities they serve, they're invested in them.
Our goal is to write impactful journalism that makes a difference. And, now we've expanded that mission statewide.
We're deeply committed to building relationships that will allow us to use our medium for the greater good of South Carolina.
That's why we are collaborating with Together SC.
First up is a series of six exclusive member-only sessions (virtual) so you can get to know us, and we can get to know you, the leaders of communities we aim to serve.
You can ask questions and meet the people behind the stories we publish. Q&A and engagement will be our objective.
These sessions will occur monthly on the third Thursday at 9 a.m. from January to June.
The sessions include:
We'll look to you to help select the topics for the April 20, May 18 and June 15 sessions. There are lots of options, like hearing how investigative journalism really works, and going beyond the headlines on Palmetto Politics.
Sessions will be limited to and free for all current Together SC members receiving benefits throught their organization.
Additionally, our collaboration will also offer special member price for Together SC members who are new subscribers to The Post and Courier.
RATE: $59 for 6 (six) months, renewing at $102 for the next (6) six months. Any subsequent rate change will be preceded with a 30-day notice.

Up to five devices may be logged on to The Post and Courier website per enrollment at any one time.

This rate will be available to all categories of current Together SC members.
Log in to Subscribe to the Post and Courier
access recordings of previous calls
Plus, anyone can sign up free of charge for our many newsletters
Whether you want to read more, hear more, or be heard and engage more, we look forward to making South Carolina a better place to live, together with you.
Robie Scott
Director of Development and Community Relations, The Post and Courier
rscott@postandcourier.com