CONNECTED: Honing Your Message
---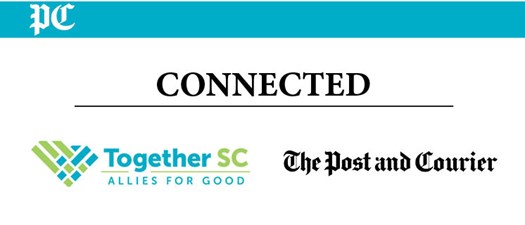 CONNECTED - Offers six exclusive virtual sessions led by members of The Post and Courier team to help build relationships with the leaders of communities they aim to serve.
In this our third call, Michael Chauvin, Director of Advertising at The Post and Courier, and Reva Joy Henderson, Director of Client Services, King + Columbus (The Post and Courier's inhouse marketing agency), will join us to discuss how The Post and Courier and King + Columbus partner with local businesses and nonprofits to help build their strategic marketing plans.
They will take a deep dive into the process of setting realistic, measurable goals that navigate the changing landscape of traditional and digital marketing platforms.
They will also offer tactical recommendations that will help deliver the right message to the right audience, at the right time!
Come ready with your questions. Engagement will be our objective.
All session are free of charge and are limited only to current Together SC members, including their staff and board.
Having trouble signing in to register? Not sure if your organization is a member? Contact: membership@togethersc.org
Next Sessions:
Attendees (99)
7 Other Registered Attendees
For More Information: