Election Takeaways
Date posted
December 6, 2020
On the evening of November 3, most of us were glued to the television watching as election results trickled in from around the country - most of us going to bed wondering mostly what the top of the ticket would look like in the morning, and as it turned out, in the coming weeks.
For those of us who are part of Together SC's Advocacy Allies, a coalition of nonprofits who work in primarily state-level advocacy and help Together SC fine tune their own strategy, we weren't just glued to the TV and computer screen because of the top of the ticket.
By this point in time - early December, I'll assume that you know who is President-elect. I'll assume you know who won your Congressional race. Today, I wanted to bring you three key takeaways that topped my list post-election in an effort to highlight how election data can help paint a path forward for the charitable sector in 2021.
#1 - Statehouse Basics
While most eyes were on the White House and Congress - and still focused on the Senate (and Georgia) - every Legislator was up for re-election at the SC Statehouse this year. That's 124 seats in the House, 46 seats in the Senate - every one of them up for grabs.
House Landscape
65 of the 124 seats were unopposed, with incumbents winning re-election, plus three more seats where new faces ran unopposed.
The Republicans gained two more seats, deepening their majority hold on the Chamber.
All told, 15 new faces will take their seats on January 12 in the House.
Senate Landscape
15 of the 46 seats were unopposed with incumbents winning re-election.
The Republicans gained three new seats, taking their majority from 27 to 30.
Six new faces will join the Senate in January of 2021.
#2: South Carolinians love their political parties
Only six states allow for straight-party tickets, and South Carolina is one of them. The majority of voters in SC voted straight party.
Total Votes: 2,515,104
Total Straight Ticket Votes: 1,583,592 / 63%

Of the Total Straight Ticket Votes

Republican: 940,282 / 59.4%
Democratic: 643,310 / 40.6%

Why it matters: South Carolina saw, as one news outlet called it, a "Red Surge", largely due to straight party ticket voting. The SC House and SC Senate each saw seats flip to Republicans. The impact of the top of the ticket, the Presidential race, looks to have played a huge role in down ballot races, more so than some may have predicted.
Food for Thought: Democratic Senate candidate Jamie Harrison got more votes, (1,110,828) than Democratic Presidential candidate Joe Biden (1,091,541). Both lost their respective statewide vote, but it's an interesting stat.
Go Deeper: Dive into the full election results here.
#3: Promotions Coming
SC Senators serve on numerous committees, but each of them serve on either Judiciary or Finance. The freshmen get Judiciary, and those with seniority get Finance, the committee that sets the Senate version of the budget and anything dealing with money - a powerful committee.
Six seats have opened up on Senate Finance after the election. Some due to retirements, some due to election night losses. With the Republicans netting three (3) new Senate seats in total, look for some Republican Senators to get a promotion and make the move from Judiciary to Finance. A Democrat or two may get one of the six openings on Finance, but Republicans will occupy most of them.
Your Advocacy Ally,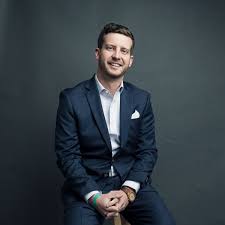 Member, Together SC Advocacy Allies Leadership Team
Executive Director, SC Arts Alliance
Mayor, Fountain Inn