Connected: Understanding the Opinion Page
---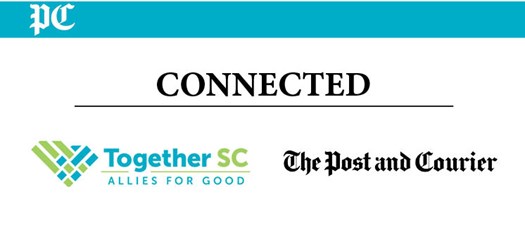 CONNECTED - Offers six exclusive virtual sessions led by members of The Post and Courier team to help build relationships with the leaders of communities they aim to serve.
This month Rick Nelson, Editorial Page Editor, and Cindi Ross Scoppe, Editorial Writer, will join us to discuss the Opinion Page and the difference between news and editorials and facts and opinions. They will review the use of Letters to the Editor, Commentary and Editorials. What's the intent of each tool and when to use which to advance your message.
Come ready with your questions. Engagement will be our objective.
All session are free of charge and are limited only to current Together SC members, including their staff and board.
Having trouble signing in to register? Not sure if your organization is a member? Contact Brandi Elkins: brandi@togethersc.org.
Next Session:
March 16 – Honing Your Message - Press Releases and Marketing that Work
Attendees (73)
6 Other Registered Attendees
Insert Logo Here once received