Fall 2021 Carolina Leadership Seminars
For New Executive Directors
---
Wednesday, August 11, 2021
TBA
Category: Carolina Leadership Seminars
CAROLINA LEADERSHIP SEMINARS FOR NEW EXECUTIVES
Starting a new leadership position is always a challenge. Doing so in the middle of a global pandemic with all its economic and societal uncertainties requires specialized training and guidance.
No worries, the Carolina Leadership Seminars (CLS) curriculum has been updated to help you tackle it all.
The goal and intent of CLS is to equip new nonprofit executive directors with resources and knowledge to improve your effectiveness as managers and increase the impact of your organization.
Participating nonprofit executive directors will engage in interactive learning opportunities addressing current organizational and leadership challenges in a confidential, open-dialogue learning environment.
You will be afforded the opportunity to have candid and confidential discussions with peers regarding your organization's current performance and your personal leadership challenges.
You will gain practical tools and actionable insights to effectively steward your organizations and build upon your resolve to embed race equity in your organizations and communities.
Started in partnership with Sisters of Charity Foundation of SC, over 100 new executives from across South Carolina have completed CLS in the past three years. Together SC supports this growing network of alums and dedicated leaders through a Facebook group and periodic gatherings.
If you'd like to speak with an alum from your community about their expereince, just email Madeleine McGee.
Lessons Learned - Watch this video by Charles Weathers, Facilitator and Content Creator of Carolina Leadership Seminars Program
ABOUT THE FACILITATOR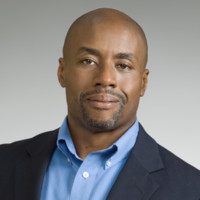 Charles C. Weathers, MBA, Founder & President of The Weathers Group, leads four of the five seminar sessions.
Charles is a nationally known speaker, writer and consultant who is a recognized expert on nonprofit leadership, organizational effectiveness and performance improvement. Read about Charles' background and expertise here.
WHO IS ELIGIBLE TO ATTEND
CLS is designed specifically for nonprofit executive directors/CEOs who have served in their "current" position for less than five years at nonprofit organizations that are Together SC members.
We ask that only one person from an organization attend at a time. If you are not the executive leader, this opportunity may not be for you. Please share with the executive at your organization.
Participants must attend ALL sessions to receive a Certificate of Completion.
Prior Participant Testimonial...
"As a member of the 2017 class of Carolina Leadership Seminars for new execs, I want to share how much I learned from Charles Weathers and my fellow participants. I also formed really great new connections. In fact, Zakiya Esper, Sowing Seeds into the Midlands's executive director, who was in my class, and I collaborated on a Photovoice project called Seen and Heard: Women and Girls in the Midlands.We also honored Zakiya at our International Women's Day luncheon this year. The opportunity to meet and interact with execs from across the state in an ongoing learning environment was much appreciated and will continue to bear fruit in the community."

Ann Warner, CEO, WREN-Women's Rights & Empowerment Network

Attendees (4)
Jonathan Wright
Executive Director
Bridges for End-of-Life
Kathryn Padgett
COO
Family Connection of SC
LaTonya Boyd
Parent Educator Supervisor
Chester County First Steps
Samantha Zimmerschied
Executive Director
The Advanced Institute for Development and Learning
SESSION FORMAT
We are still determining the format for this series, whether in-person or by Zoom, or both. Please stay tuned for more info.
SESSION SCHEDULE & TOPICS *
Dates:

Topics:

I

Aug. 11, 2021

The Board/CEO Relationship: Teamwork From the Top:

The relationship between the Board and the CEO can make or break an organization. High-trust, understanding, clarity, and accountability are just a few of the traits that can strengthen this vital relationship. During this session participants learn to identify approaches that ban nurture meaningful relationship with their Board, as well as recommendations on how to repair a damaged Board/CEO relationship.

In order to gain maximum value from Session I, participants are strongly encouraged to have their Board Chair attend with them.

II

Sept. 8, 2021

Leading Through Effective Communication:

People frequently complain about a lack of communication on the job or in relationships and the inability of others to communicate. We have found that there is rarely a LACK of communication, but instead a lack of understanding about the many factors influencing communication. So how do we transform our dysfunctional communication styles into effective and productive interaction with others?

Through this session participants will be equipped to communicate effectively and pointedly with a variety of individuals and groups and better prepared to maintain composure in challenging situations.

III

Oct. 13, 2021

Cultivating a High Trust Culture:

Trust, according to Stephen M. R. Covey in his critically acclaimed book, The Speed of Trust, is more than a nice social virtue. It is a quantifiable, hard-edged economic factor that impacts our decisions and results on a daily basis. This session highlights the value of developing high trust relationships as well as the cost of low trust relationships.

Leaders who cultivate and maintain high trust relationships are much more likely to experience success in life, both professionally and personally.

IV

Nov. 10, 2021

Navigating Organizational Change:

Organizations that navigate change have a greater chance of remaining relevant, viable, and competitive. Your ability to navigate change will contribute to your success as well as the success of your organization.

This session allows participants to explore approaches they can employ to better recognize and navigate organizational, economic, social, and political changes.
REGISTRATION INFORMATION & FEE

To ensure individualized attention, a selection process will be used to ensure each class includes leaders from diverse organizations, backgrounds and regions of the state.
MEMBER RATE: $325
Those with financial constraints are encouraged to reach out to partner foundation for financial support.
Please reach out to Madeleine McGee at madeleine@togethersc.org with your questions.