Removing Our Blinders: A White CEO's Personal Journey After George Floyd
---
Thursday, November 5, 2020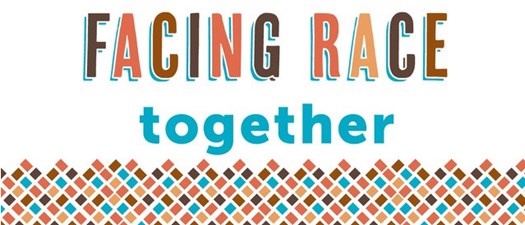 Join Carl Humphries, CEO of HopeHealth and a member of the Together SC Board of Directors, to discuss his personal journey as a white CEO in the aftermath of the police killing of George Floyd, an unarmed Black man.
Immediately following this horrific incident, Carl reached out to his colleagues of color for insight. Many employees responded.
Here are three resources recommended by his team to help Carl better understand racial inequality:
Carl will share how these resources have increased his understanding of the inequities. Please watch and read before hand if you can. 
In addition, HopeHealth team members Alan Barrett, Tamala Dixon, and Fred Williams, will join Carl to discuss their perspectives on these resources and why they recommended them.
The session will conclude by considering HopeHealth's approach for moving the organization forward.
You will leave this conversation with answers to the following:
What did I struggle with most when considering today's topic? Why?
How can I apply today's topic to me, my organization and my community?
What will I do differently as a result of today's topic?
How did today's topic help me better understand racism and white privilege?

Attendees (137)
Andrea Loney
Executive Director
SC Legal Services
Andy Hall
CEO
AID Upstate
Angela Rodriguez
Executive Director
SC Spinal Cord Injury Association
Anita Case
Executive Director
Affinity Health Center
Ann Warner
CEO
Women's Rights and Empowerment Network (WREN)
Barbara Black
Founder/CEO
Lydia's Bowels of Mercy Home, Inc
Barbara Rackes
CEO
SC Women in Leadership
Becca Bosch
Program Sustainability AmeriCorps VISTA
NAMI Greenville
Belle Zeigler
Executive Director
Eastern Carolina Community Foundation
Betty Gardiner
Director of Grantmaking and Development
South Carolina First Steps
Bonita Clemons
Executive Director
South Carolina Community Health Worker Association
Catherine Puckett
Program Director
Nonprofit Alliance
Catherine Schumacher
President/CEO
Public Education Partners
Cecilia Meggs
Executive Director
Lighthouse Ministries
Charmian Hedrick
Director of Operations
Child Abuse Prevention Association
Chris Barrett
Executive Director
Huguenot Society of SC
Cleo Brown
Founder, Speaker, Author
History Matters Institute
Crystal Campbell
Executive Director
Dorchester County First Steps
Cynthia Haddad
Community Based Program Services
SC Commission for Minority Affairs
Daniel Prohaska
President & CEO
Lions Vision Services
Dayle Stewart
Community Engagement Director
Rebuild Upstate
Dennis Muhammad
Family and Community Engagement Officer
Charleston County School District
Dodi Hodges
Executive Director
Palmetto Literacy Council
Donn Mack
Executive Director
South Carolina Community Health Worker Association
Donna Ortega
Founder and Owner
NETTLESOME PROBLEM SOLVER
Ellen Blake
Director of Operations
Lowcountry Land Trust
Emily Parrish
Executive Director
Children's Attention Home
Erika Kirby
Executive Director
BlueCross BlueShield of South Carolina Foundation
Ernest Brown
CEO
North Central Family Medicine
Filippo Ravalico
Director of Operations
South Carolina Environmental Law Project
Gabrielle Yarborough
Development Director
East Cooper Habitat for Humanity, Inc.
Geales Sands
Executive Director
Frances P. Bunnelle Foundation
Glen Plumley
Interim CEO / Dir. of Clinical and Ed. Services
Compass of Carolina
Heather Witt
Vice President of Community Impact
United Way of the Piedmont
Jaclyn Kohlhepp
CEO, JTK Consulting LLC
JTK Consulting LLC
Jennifer Robinson
Executive Director
Empowered to Heal
Jeremy Price
Director of Financial Stability
United Way of Pickens County
Jessie Chapman
Director of Development
Child Abuse Prevention Association
Jill Bramblett
Executive Director
McLeod Health Foundation
JoAnn Turnquist
President/CEO
Central Carolina Community Foundation
Joyce Ford
Executive Director
The Naomi Project
Kabrina Bass
Executive Director
Midlands Mediation Center
Kati McArdle
Grants Manager
Coastal Conservation League
Kevin Russell
Interim President
United Way of Florence County
LaTonya Boyd
Executive Director
Chester County First Steps
Lenora Lefew
Volunteer and Development Coordinator
Harvest Hope Food Bank
Lily Anderson
Development Associate
Habitat for Humanity of Greenville County
Lora Tucker
CEO
Girl Scouts of South Carolina - Mountains to Midlands
Lynn Hutto
HR/Management Consultant
Greater Columbia Community Relations Council
M Craig
Publisher
Pee Dee News Network
Madie A. Robinson
Executive Director
Pee Dee Healthy Start Inc
Mandy Black
Executive Director
Little Steps
Mary Butz
Administration & Office Coordinator
Tri-County Cradle to Career Collaborative
Meg Stanley
Executive Director
Eat Smart Move More SC
Megan Reilly
Development Director
Charleston Pro Bono Legal Services
Norvell Pettus
Community Relations Specialist
Dominion Energy
Oakley Dickson
Executive Director
Youth Corps
Paige Stephenson
President & CEO
United Way of the Piedmont
Pam Toney
Executive Direcotor
Bluffton Jasper Volunteers in Medicine
Quinn Hayes
Director of Women in Philanthropy
Harvest Hope Food Bank
Rachael Fulmer
SC Business Developer
Lutheran Services Carolinas
Renee Linyard-Gary
Director of Health
Trident United Way
Sally Sherrin
Executive Director
Lancaster County Council on Aging
Sarah Eliasoph
Executive Director
NAMI Lowcountry
Selena Anderson
Director, Human Resources
Girl Scouts of South Carolina - Mountains to Midlands
Sherry Gilliam
Executive Director
Charleston County First Steps
Spencer Scott
Executive Director
Florence County First Steps
Tabitha James
Strategic Developer
Rural Area Leadership Initiative-Dillon County
Tannesha Clements
Executive Director/ COO
Lydia's Bowels of Mercy Home, Inc
Terri Lottchea
Operations Manger
Frances P. Bunnelle Foundation
Vivian Glover
Director of Community Arts and Development
Orangeburg County Fine Arts Center
Wayne Jackson
Executive Director
Mercy Medicine Free Clinic
Winn Fitzgerald
Executive Vice President
Lions Vision Services
Yolanda Anderson
Development/Donor Manager
Midlands Mediation Center
63 Other Registered Attendees
Presented by: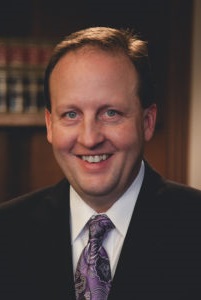 Carl Humphries,
CEO, HopeHealth
Together SC Board Member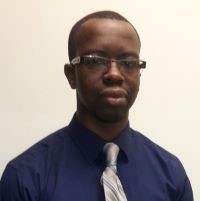 Frederick Williams, MSW
Population Health Manager
HopeHealth

Alan Barrett, MSPAS
Physician Assistant
HopeHealth

Tamala Dixon, BS
Practice Administrator
HopeHealth
For More Information: