Barbara Black
Founder/CEO
Lydia's Bowels of Mercy Home, Inc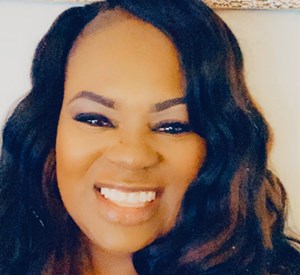 Professional Bio
Dr. Barbara Black is native of Johnsonville, SC. She is married to Sammy Black, and together they have three sons, one daughter and one daughter in law. She graduated in 1992 from Johnsonville High School with honors. During her school years she was a member of various boards including President of FFA (future farmers of America), Student Council, and Beta Club. Her senior year, she was voted by her student body as Johnsonville High School 1991-92 Homecoming Queen.

After high school Dr. Black attended Florence Darlington Technical College where she received a diploma in Certified Nursing Assistance, Phlebotomy, and EKG reading. She worked in the medical field for 10 years with that degree before deciding that she wanted more. She then went back to school to further her education in nursing. She graduated from Horry-Georgetown Technical College with a bachelor's degree in Health Science/Nursing. She has been working in the community for over 14 years as a nurse.

Dr. Black has been an active member of the Johnsonville Community for the past 20 years, serving as health ministry president, disaster team leader and family services for American Red Cross, and a Home Health nurse. She is currently the Founder and CEO of Lydia's Bowels of Mercy Home, a community resource and development center. She is a proud member of Together SC, a member of Women in Philanthropy, the President of the Pee Dee Professional business network, member of NAACP, board member of the Johnsonville Middle and High School Improvement Board, a published author, and President of Johnsonville Area Chambers of Commerce, vice president and board member of Women of Empowerment Group.



Organization
Parent: Lydia's Bowels of Mercy Home, Inc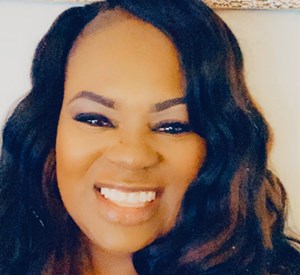 Education
Horry-Georgetown Technical College 2006
Bachelor's In Health Science
Believers Bible Institute 2009
Evangelism
Agape Bible College "Ambassadors of Christ" 2012
Doctorate of Divinity
Real Life Disciples group coaching program 2020
Real Life Disciple Certification
Emerging Leaders Institute 2021
Emerging Leader Graduate
Leadership Florence 2022
Leadership Graduate of Leadership Florence Chamber
Awards
1991-92 Homecoming Queen
2020 WBTW TV 13 Remarkable Woman Nominee
Volunteer Work
2002 to 2010 Volunteered with the Pee Dee Chapter American Red Cross
2005 to presently volunteer with The American Cancer Society
2019-2022 President of Johnsonville Area Chambers of Commerce
2018- Presently Johnsonville Middle & High School Improvement Board Member
2021 - presently President of The Pee Dee Business Women Networking
2021 Board member of the Naomi Project
Areas of Expertise
Advocacy / Public Policy, Executive Management (ED/CEO), Human Resources, Program Management