Federal Legislative Briefing with Sen. Tim Scott's Office
Update on Federal issues impacting nonprofits

---
10:00 AM - 11:30 AM (EDT)
Please Register for Zoom Link
Category: Advocacy Allies
Together SC members join us for a federal legistaive update focusing on nonprofit-specific issues, including the Universal Charitable Tax Deduction, ERTC expansion for nonprofits, Opportunity Zone-related topics, and more.
GP McLeer and Chynna Phillips, facilitator and Leadership Team Chair respectively for Together SC's Advocacy Allies, will host Luis Reyes, the Deputy Legislative Assistant for Senator Tim Scott.
We've allocated a full 90 minutes to this discussion, so please bring your questions.
As a Peer Network event, this call is only open to those who work with Together SC member organizations. You must be logged on to register for this Zoom call.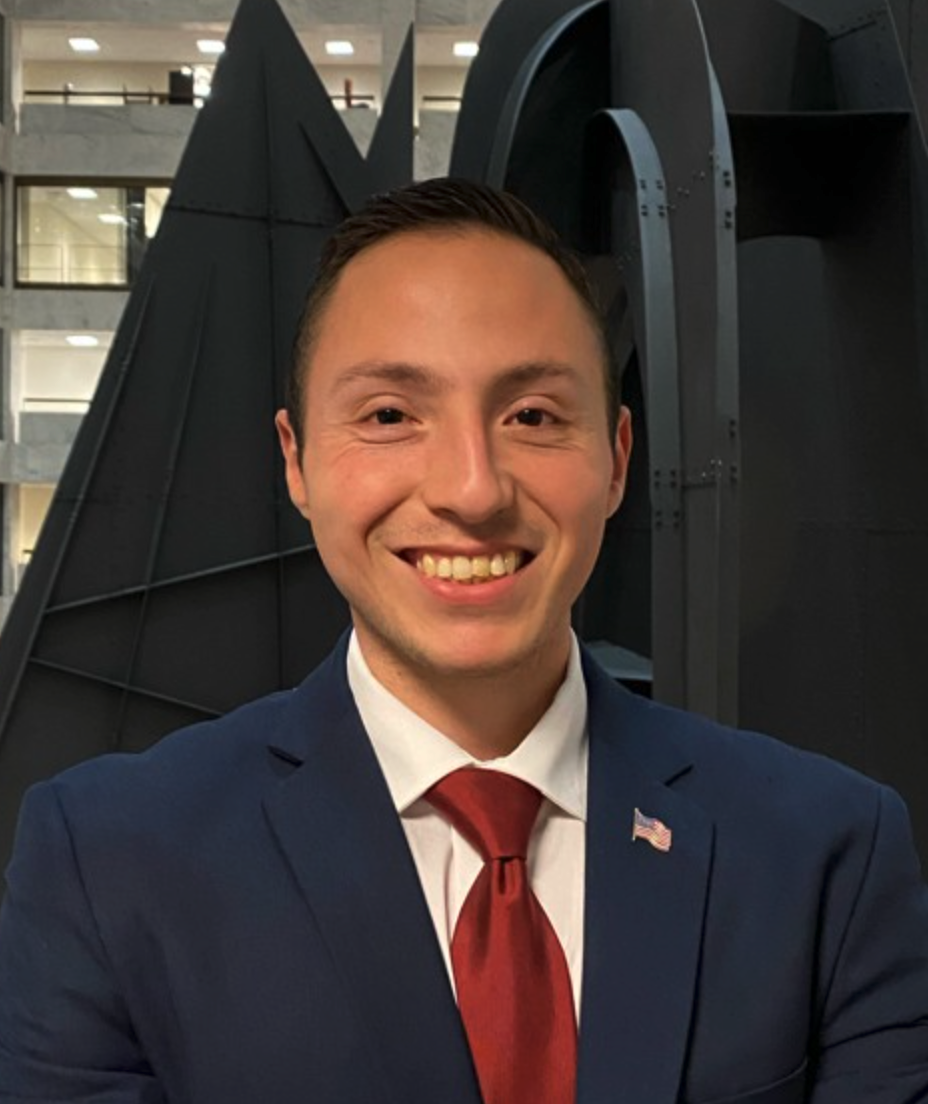 SPEAKER BIO:
Mr. Reyes works on Small Business issues for Senator Scott and has been working in the office since 2020. He received a Master's Degree from George Washington University. He is originally from Southern California, where he attended the University of California, Irvine for his bachelors and began his career working for former Congresswoman Mimi Walters (CA-45).
Attendees (79)
Alayna Wells
Special Projects Coordinator
CommunityWorks Carolina
Alecia Klauk
Executive Director
Chapin We Care Center
Alex Tovar
Hispanic Affairs Program Coordinator
SC Commission for Minority Affairs
Amy Holbert
Chief Executive Officer
Family Connection of SC
Andrea White
Executive Director
Food Bank of Greenwood County
Andrew Wylam
President
Pandemic Patients
Angelina Hunt
Director of Operations
Freedom Readers
Benjamin Bullock
Vice President & COO
Together SC
Bett Williams
Children's Trust of SC
Beverly Hardin
Chief Executive Officer
Carolina Youth Development Center
Brenda Shaw
Chief Development Officer
Lowcountry Food Bank
Brett Wadford
Director of Development
Center for Heirs' Property Preservation
Brooke Robertson
Graphic Designer | Developer
Neue South Collective
Carmen Levitt
Director of Administrative Affairs
Spartanburg Academic Movement
Catherine Schumacher
President/CEO
Public Education Partners
Catie Hutchison
AmeriCorps Program Director
Palmetto Conservation Foundation
Charlene Cheeks
CEO
Big Brothers Big Sisters of the Upstate
Cheryl O'Donnell
Executive Director
Florence Crittenton Programs of SC
Chet Tucker
Executive Director
SC Alliance of YMCAs
Chynna A. Phillips
Senior Director of Policy and Research
Sisters of Charity Foundation of SC
Dana McConnell
Executive Director
Center for Developmental Services (CDS)
Daniel Prohaska
President & CEO
Lions Vision Services
David Thompson
National Council of Nonprofits
Debra Buffkin
Executive Director
Winyah Rivers Alliance
Devon Andrews
Director of Policy and Partnerships
Charleston Parks Conservancy
DIAMOND BOATWRIGHT
EXECUTIVE DIRECTOR
Heart Of Life
Dodi Hodges
Executive Director
Palmetto Literacy Council
Donna Waites
Vice President of Programs
Sisters of Charity Foundation of SC
Dylan Gunnels
Executive Director
Haven Home Foundation (Haven Home)
Emilee O'Brien
Director of Advocacy
United Way of the Piedmont
GP McLeer
Partner
Pecan Public Relations
Greta Young
Executive Director
The Parenting Place
Henrietta Woodward
Executive Director
Community First Land Trust
Henry Well
Executive Director
South Carolina Cancer Alliance
Jabari Bodrick
Director, Education and Resiliency
United Way of the Midlands
Janie Lackman
Director of Development
Good Neighbor Free Medical Clinic of Beaufort
Kathryn Harvey
Founder
Neue South Collective
Katie Reams
Community Impact Manager
United Way Association of SC
Katy Smith
Executive Director
Greater Good Greenville
Kimberly Humphrey
GCS Relations Associate
Richland County Government and Community Services
Kimberly Witherspoon
Haynsworth Sinkler Boyd, P.A.
La Ruchala Murphy
Arts Industry Director
South Carolina Arts Commission
Lauren Gellatly
Director of Operations
Lowcountry Local First
Lindy Studds
Executive Director
Rape Crisis Center of Horry & Georgetown Counties
Lowndes Macdonald
Chief Development Officer
New Morning
Luanne Rodgers
Chief Philanthropy and Mission Advancement Officer
Windwood Family Services
Madeleine McGee
President/CEO
Together SC
Marie-Louise Moreto
President
Mount Pleasant Community Arts Center Committee
Maurice Lawyer
Chief of Operations
The Legacy Foundation of SC
Meg Stanley
Executive Director
Wholespire
Meghan Daniel
Marketing & Development Manager
Trent Hill Center for Children and Families
Melissa Huff
Executive Director
YouthBASE
Michelle Mapp
Equal Justice Works Law Fellow
American Civil Liberties Union of SC Foundation
Millicent Lann
Development & Outreach Coordinator
Justice 360
Nancy Lee
Executive Director
Habitat for Humanity South Carolina
Natalia Valenzuela Swanson
Program Director, Healthy Eating & Active Learning
Mary Black Foundation
Nate Barber
CEO
SC Community Loan Fund
Nicole Sheppard
Triple P Director
Greenville First Steps
Phillip Ford
Advocacy & Policy Consultant
Wholespire
Richard Moses
Chief Community Relations Officer
SC Thrive
Richard Reams
Director of Marketing and Development
Palmetto Community Care
Sally Ehrenfried
Principal, Government Relations
Blackbaud
Sandy Furnell
Grant Writer
Miracle Hill Ministries
Sarah Kelley
Chief Operating Officer
New Morning
Sarai Melendez
Advocacy and Public Policy Director
Hispanic Alliance
Shelli D Quenga
Director of Programs
Palmetto Project, Inc.
Stig Rasmussen
Compliance Manager
Fact Forward
Sue Martin
Executive Director
Bleeding Disorders of South Carolina
Susan DeVenny
CEO
Arras Foundation
Tanya Rodriguez-Hodges
Executive Director
Latino Communications CDC
Terri Lottchea
Operations Manger
Frances P. Bunnelle Foundation
Tiffany Gourley-Carter
Policy Counsel
National Council of Nonprofits
Viktoria McKenna
Development Director
Ezekiel Ministries
Whitney Nicholson
Director of Programs & Community Development
Food Bank of Greenwood County
4 Other Registered Attendees
For More Information: