Corporate Funders Fall Luncheon
Hosted and Sponsored by Unum | Colonial
---
Thursday, October 19, 2023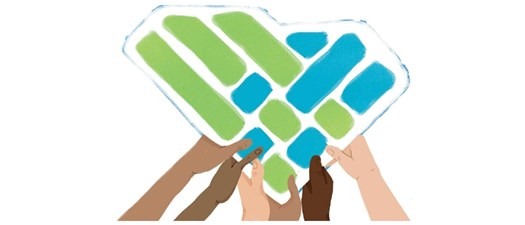 Together SC and our Corporate Partners Host Committee invite you to join SC's Corporate Philanthropic and Community Engagement Professionals for a Fall Luncheon, hosted and sponsored by Unum | Colonial Life.
This invitation-only event is designed specifically for corporate philanthropic and community professionals like you, who play a pivotal role in supporting nonprofits and driving positive change in communities across South Carolina.
The Host Committee has identified topics of conversation for our time together. We aim to foster meaningful discussions on critical topics that shape the corporate philanthropic landscape in our state. Proposed topics of conversation include:
Trends in Corporate Funding: Gain valuable insights into the latest trends and innovations in corporate philanthropy. Discover how corporate funding strategies can create a lasting impact and contribute to the well-being of our community.
Workforce Development: Explore the intersection between workforce development and corporate social responsibility. Learn how targeted investments in this area can lead to enhanced community development and a more skilled and empowered workforce.
Employee and Volunteer Engagement: Discover effective approaches to engaging employees and volunteers in your corporate giving initiatives. Harness the power of your team to make a meaningful difference in the lives of those we serve.
Join your colleagues to discuss the challenges and opportunities for your philanthropic endeavors. The luncheon will offer ample networking opportunities, allowing you to connect with like-minded peers and build meaningful relationships.
Please RSVP by September 29th.
Hosted and Sponsored by

Corporate Partners Host Committee:
Erin Fisher, Boeing
Melissa Furr, Blackbaud
Alana Stroker, Unum | Colonial Life
Stephanie Jones, Dominion Energy
Amanda Dow, Duke Energy
For More Information: