Women of Color Run Campaigns Training
Working Families Party will be holding their "Women Run Camp" for WOC.
---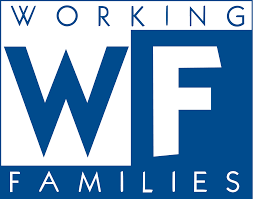 Learn how to be an electoral campaign manager with the women of the Working Families Party and Trans United Fund!
We are hosting a one-day training where you'll learn the tools and systems you need to effectively run a campaign. Whether you're a super-volunteer, a field organizer, a resistance activist, or a first-time campaign manager, you are welcome -- we're looking for women from various backgrounds and electoral experiences, from zilch to 100. All that matters is that you want to learn how to run a campaign.
February 1st Charleston, SC...The Charleston training is only open to women and non-gender conforming folks who identify as a person of color.
TO REGISTER: Fill out the below linked form to attend one of the upcoming trainings. A member of the Women Run Campaigns crew will review your information and let you know if you're accepted two weeks before the training. We have limited space and resources right now, so we won't be able to accept every participant, but we hope to provide space to as many applicants as possible.
By the way, when we say women…
This training is available for all those who identify as a woman as well as other gender minorities, including trans-feminine, gender nonconforming, and non-binary people. We recognize there are lots of folks who are underrepresented in campaigns and our goal is to shake up the patriarchy in more ways than one. We know that our campaigns will only represent our full brilliance when the full spectrum of our communities are running them.
Oh and did we mention it's free?
We will provide coffee, snacks, trainers, and space. If we are able to, we will also provide lunch. Every participant is responsible for their own travel and housing, if you need it. We will have limited funding and supporter housing for those who need assistance, so if that's a concern, please let us know and we will work with you to find a solution.
What are ya waiting for? Fill out the form, save the date, and tell all your friends. If you don't see a training that works for you and you want to help put one together, shoot Britney Whaley an email at bwhaley@workingfamilies.org with the subject line: "Women Run Campaigns Training."
ABOUT WORKING FAMILIES:
The Working Families Party is a progressive grassroots political party building a multiracial movement of working people to transform America.