Unwinding of the Public Health Emergency
What Happens after 2+ years of Continuous Medicaid Coverage
---
Wednesday, March 30, 2022
Category: Learning Together
During the Public Health Emergency, coverage for all Medicaid beneficiaries has continued. Normally, coverage must be renewed on an annual basis. As the pandemic comes to an end, we can all be advocates in preparing those persons currently covered by Medicaid to look out for renewal applications in their mailboxes and to get the paperwork completed and submitted on a timely basis. But -- the member's address must be up-to-date in Medicaid's system in order for the member to even receive the renewal application.
If your program participants count on Medicaid for their health coverage, then get ready to roll up your sleeves and join us in increasing awareness of this upcoming change and helping South Carolinians stay covered!
Speakers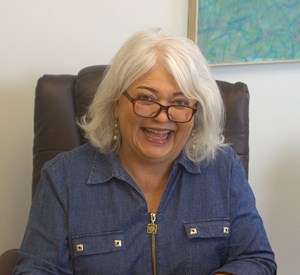 Director of Programs
Palmetto Project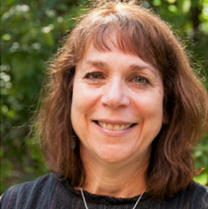 Director
SC Appleseed Legal Justice Center
Attendees (38)
Brooke Robertson
Graphic Designer | Developer
Neue South Collective
Darlene Paradise
Director of Development
Dickerson Children's Advocacy Center
Dawn Darby
Executive Director
The Therapy Place, Inc.
Frances Hefka
Resource Specialist
Palmetto Project, Inc.
Jeffrey Fleming
Chief Operating Officer
Palmetto Project, Inc.
Kathryn Harvey
Founder
Neue South Collective
Katie Reams
Community Impact Manager
United Way Association of SC
Kim Beaudoin
Chief Executive Officer
Palmetto Association for Children and Families
Liz Walsh
South Carolina Network Director
Unite Us
Lyndsey Marchman
Grants Development Coordinator
Children's Trust of SC
Lynn Hutto
HR/Management Consultant
Greater Columbia Community Relations Council
Madeleine McGee
President/CEO
Together SC
Marek Calhoun
Director of Social and Community Services
CareSouth Carolina
Maura Langston
Business Development Manager
Turn90
Samantha Zimmerschied
Executive Director
The Advanced Institute for Development and Learning
Sarah Covington-Kolb
Program Manager
Center for Community Health Alignment
Sarah DeVenny
Community Outreach Coordinator
Sisters of Charity Foundation of SC
Sonia Donnelly
Associate Director of Programs
Palmetto Project, Inc.
Terri Towle
Director of Fund Development
Leeza's Care Connection
Terrie McGIll
Board CO Chair
Upstate Fatherhood Coalition
Tiffany Straus
Director of Community Relations
HopeHealth Inc
Yarley Steedly
Government Relations Director
American Heart Association
16 Other Registered Attendees
For More Information: