Talking Together with Nonprofit Leaders: Creating an Equity Statement
---
Wednesday, August 26, 2020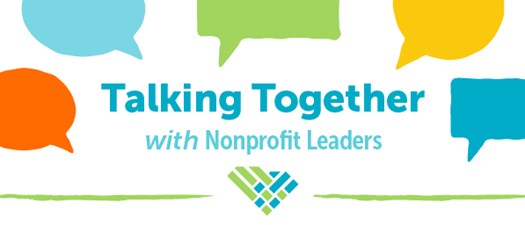 Talking Together with Nonprofit Leaders: Creating an Equity Statement for your Organization
In light of what is happening in the world, many organizations are talking more about diversity, equity and inclusion. Organizations that are not working to be equitable will soon be left behind. For those of us in the nonprofit sector, we have a duty to focus on equity, inclusion and justice; if we are to fulfill our collective duty of improving communities, we must be leaders in creating justice within our organizations then communities. 
This session will provide an overview of the foundational pieces required for an equity message from a nonprofit Board of Directors. Participants will learn what an equity message should include and why it is important. Additionally, participants will understand what steps should be taken in conjunction with an equity message. 
Guest Speaker: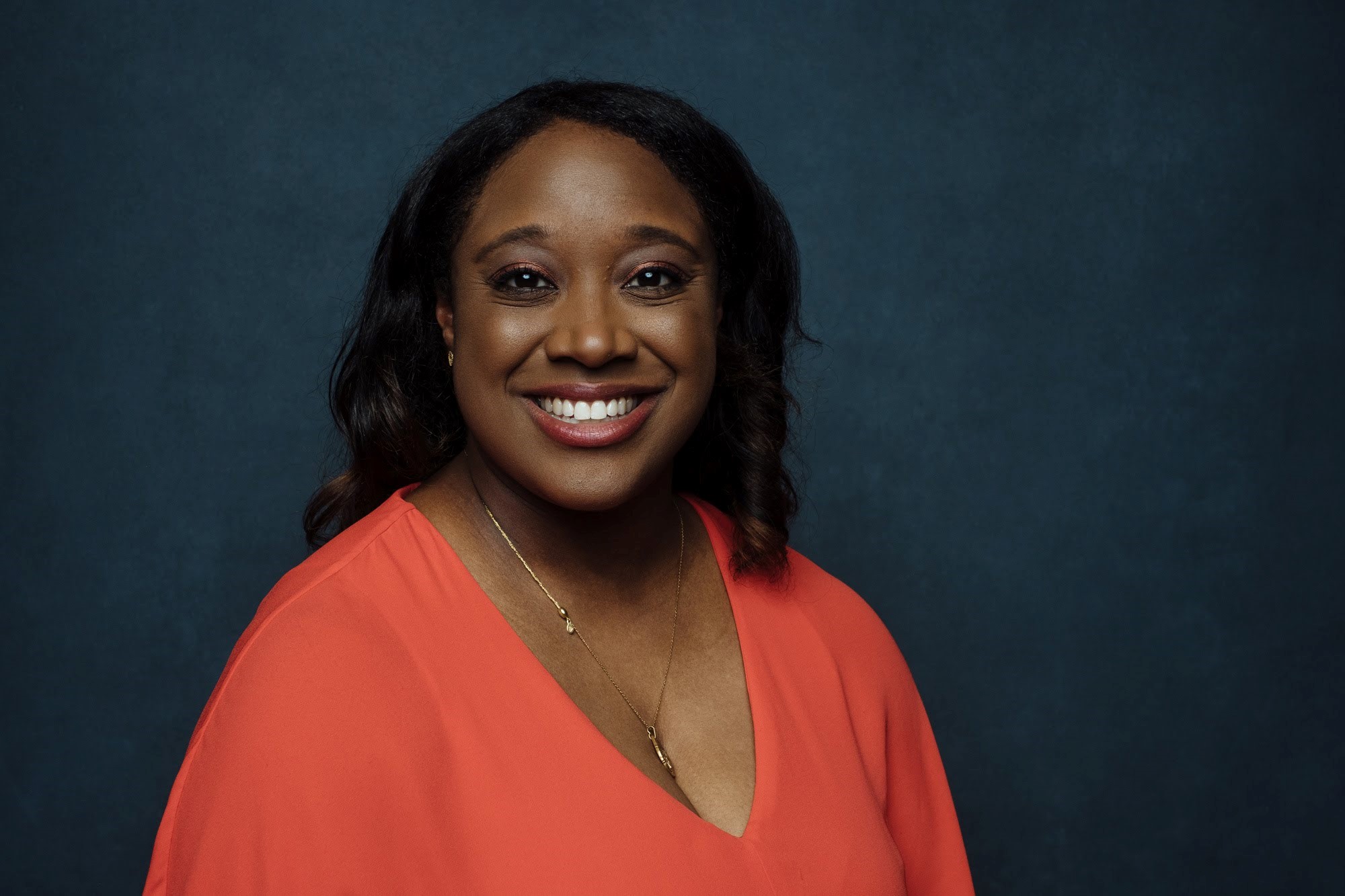 Jessica Sharp, Founder & CEO
Sharp Brain Consulting
In the meantime, you can read Together SC's recently adopted Racial and Social Equity Commitment
You must register to receive a confirmation email with Zoom link and password (check your junk/clutter box!) 

Attendees (132)
Alphia Dunbar
Training Consultant
SC Human Affairs Commission
Alyssa Smith
Interim Executive Director
Charleston Wine + Food
Amanda McSwine
Deputy Director of AmeriCorps & DEI Lead
United Way Association of SC
Amy Breault
Executive Director
Horry County First Steps
Amy Carter
Director of Advancement
Lowcountry Land Trust
Amy Maciariello
Director of Strategy and Innovation
Trident United Way
Andy Hall
CEO
AID Upstate
Angela Hurks
President & CEO
Step-by-Step Ministr
Angela Rodriguez
Executive Director
SC Spinal Cord Injury Association
Anita Case
Executive Director
Affinity Health Center
Anna Lewin
Chief Executive Officer
SC Community Loan Fund
Beth De Santis
CEO
Fact Forward
Bryan Adams
Director of Development
Metanoia
Cara Senterfeit
Executive Director
Beginnings SC
Carl Humphries
CEO
HopeHealth Inc
Carol Reeves
Executive Director
Just Say Something
Caroline T. Robertson
Executive Director
Greer Relief and Resources Agency, Inc.
Carolyn Rivers
The Sophia Institute
Catherine Schumacher
President/CEO
Public Education Partners
Cheryl O'Donnell
Executive Director
Florence Crittenton Programs of SC
Ci Ci Holloway
HR Director
Richland Library
Cindi Rourk
CEO
Charleston LDC
Daniel Prohaska
President & CEO
Lions Vision Services
David Ray
Chief Conservation Officer
LLT
Della Watkins
Executive Director
Columbia Museum of Art
Dodi Hodges
Executive Director
Palmetto Literacy Council
Earle Oxner
Founder/CEO
PowerYourCause and Greenville Area Parkinsons
Eileen Chepenik
Executive Director
Trident Literacy Association
Elmire Raven
East Cooper Community Outreach
Greta Young
Executive Director
The Parenting Place
Helen Rogers
Director of Operations
Lowcountry Land Trust
Holly Raines
Volunteer and Development VISTA
St. Luke's Free Medical Clinic
Jamesha Shackerford
Program Officer
Central Carolina Community Foundation
Jamie Moon
President
Institute for Child Success
Jeanette Brown
Funding Coordinator
The SAFE Organizaton
Jenna Elser
Artistic Director
Glow Lyric Theatre
Jesse Blom
Executive Director
The Green Heart Project
Jessica Sharp
Nonprofit Consultant with Sharp Brain Consulting
Sharp Brain Consulting
Jonathan Wright
Executive Director
Bridges for End-of-Life
Jose Giocamea
Director of Community Relations
AID Upstate
Karen Oliver
ECAC Program Manager
United Way of the Midlands
Karen Salerno
Executive Director
Taylors Free Medical Clinic
Karyn Page-Davies
President/Executive Director
Stone Soup Storytelling Institute
Katy Smith
Executive Director
Piedmont Health Foundation
Kendall Biga
Program Coordinator
Charleston Hope
Kevin McCray
Community Building & Grants Manager
Frances P. Bunnelle Foundation
Kimberly Martinez-Ward
CEO
Compass of Carolina
Lana Kleiman
Executive Director
Charleston Legal Access
Larry Hembree Hembree
Executive DIrector
Columbia Children's Theatre
Laryn Weaver
Executive Director
Greenville Area Parkinson Society
Laurie Rovin
Nonprofit Consultant/Interim Executive Director
Laurie Rovin, LLC
Laurie Sessa
Board Member
Pattison's Academy
Leigh Thomson
Executive Director
Dorchester Seniors, Inc.
Lesa Kastler
The Community Foundation of Greenville
Lili Coleman
Executive Director
Second Helpings, Inc.
Lindsey Vann
Executive Director
Justice 360
Mack Bigby
Executive director
KickingRacism
Maddi Currier
Director of Development
Hope Center for Children
Madeleine McGee
President/CEO
Together SC
Madelyn Smith
Operations and Volunteers Director
Home Works of America, Inc.
Maggie Kalergis
Donor Relations Manager
Lowcountry Land Trust
Mandy Black
Executive Director
Little Steps
Marisel Losa
President & CEO
United Way of Greenwood and Abbeville Counties
Mary Hipp
Board Chair
Feed & Seed
Maurice Lawyer
Chief of Operations
The Legacy Foundation of SC
Melissa Ladd
Owner, Facilitator
issaFacilitation
Michelle Shain
Senior Director of Development
United Way of Greenville County
Molly Chappell-McPhail
Director of Advocacy and Expansion
BirthMatters
Phillip Clark
Associate Director
Just Say Something
Quinn Hayes
Director of Women in Philanthropy
Harvest Hope Food Bank
Ronda Boyd
ED
Passion 2 Pay Project
Sallie Harrell
The Health Services District of Kershaw County
Sam Clements
Executive Director
Doors To Dream
Sandy Morckel
President & Change Agent for Inspired Philanthropy
Solutions for the Greater Good
Sara Green
Executive Director
SC Wildlife Federation
Selena Anderson
Director, Human Resources
Girl Scouts of South Carolina - Mountains to Midlands
Shawn Edwards
Chief Diversity Officer
The Citadel
Stephanie Kelley
Executive Director
East Cooper Community Outreach
Tatjana Beylotte
Executive Director
Charleston Jazz
Tim Veeck
CEO
Habitat for Humanity of York County
Tory Mackey
Executive Director
2002
Tricia Richardson
CEO
SC Thrive
Vince Matthews
Executive Director
Joseph H Neal Health Collaborative
48 Other Registered Attendees