Talking Together with Nonprofit Leaders: Are You IN? (Inclusive)
---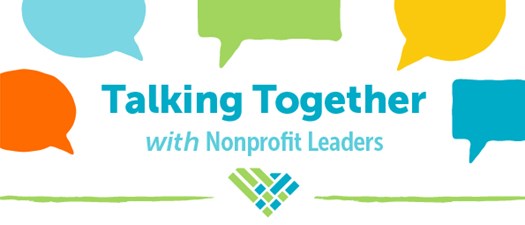 Living in America in 2020 was exhausting for everyone. No matter your age, gender, race or sexual orientation you've struggled.
If we are being honest, during this time we can acknowledge the increased disparities as it relates to healthcare and racial injustices, etc.
Kyle Korver, NBA Player – Milwaukee Bucks, has a moment of self-reflection and shares his views on privilege as a white, professional athlete.
In preparation for this session, please read Kyle's Letter here: https://www.theplayerstribune.com/en-us/articles/kyle-korver-utah-jazz-nba.
Let's talk about bias, privilege and how we can all become better allies during this time of isolation and social distancing. Rather than point the finger and assume others are responsible for the lack of inclusivity without ever challenging ourselves to look in the mirror, let's follow Kyle's lead. The choice is YOURS! Are you IN(clusive)?
Session Goals:
Understand what bias is and the impacts it has
Understand what privilege is and what it means
Learn how bias/privilege influence our daily interactions
Discuss ways to become an active Ally
Guest Speakers:
Director of Diversity & Inclusion,
Milliken & Company
Director of Learning and Development,
Milliken & Company
Attendees (128)
42 Other Registered Attendees