SC CARES Act Q&A for Midlands Organizations
---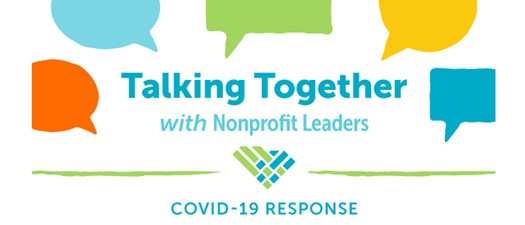 SC Cares Act Q&A Session for Organizations in the Midlands:
$25 million is currently available through the SC CARES Nonprofit Relief Grant Program – but the deadline to apply is fast approaching!
If you are looking for more information, please join Central Carolina Community Foundation and the United Way of the Midlands for this Q&A session.
Come prepared!  Go through the resources beforehand:
Attendees (148)
Alanna Boozer
Development Coordinator
United Cerebral Palsy of South Carolina
Alesia Carter
Executive Director
United Way of Laurens County
Barbara Rackes
CEO
SC Women in Leadership
Bequethia Pressley
Executive Director
Little Smurf Inc.
Betty Gardiner
Director of Grantmaking and Development
South Carolina First Steps
Beverly Buscemi
Chief Operating Officer
Growing Home Southeast
Brennon Graham
President and Chief Executive Officer
Growing Home Southeast
Carletta Isreal
Program Officer
South Carolina First Steps
Cary Plummer
Executive Director
CanHope
Crystal Kirkland
Executive Director
American Heart Association
Daniel Prohaska
President & CEO
Lions Vision Services
Dayle Stewart
Community Engagement Director
Rebuild Upstate
Deborah Green-Wilson
Board Chair
Interfaith CommunitybServices
Dorothea Bernique
Executive Director
Increasing H.O.P.E Financial Training Center
Emily Parrish
Executive Director
Children's Attention Home
Erin Johnson
Vice President for Community Investment
Central Carolina Community Foundation
Felicia Houston
CFO
Lowcountry Food Bank
Jaclyn Cobosco
Development Officer
Greenville Tech Foundation, Inc.
Jenna Elser
Artistic Director
Glow Lyric Theatre
Jessica Woolsey
Teach for America
Joe Huggins
Executive Director
Home Works of America
Jordan Wolfe
Executive Director
Hub City Farmers' Market
Kabrina Bass
Executive Director
Midlands Mediation Center
Karen Kuse
Head of School
Montessori School of Columbia
Kassy Alia
CEO
Serve & Connect
Kathy Jenkins
Executive Director
New Directions of Horry County
Kiki Dean
Director of Organizational Development & Ops
SC Center for Fathers and Families
Kimberly Love
Board Chair
Killingsworth, Inc.
Latasha Taste-Walker
Director of Development, Midlands Region
Communities In Schools of the Midlands
Lee Snelgrove
Office Manager
One Columbia for Arts and Culture
Lili Coleman
Executive Director
Second Helpings, Inc.
Luz Giraldo
Co-Founder
My Amigos Bilingual Education Center
Lynn Hutto
HR/Management Consultant
Greater Columbia Community Relations Council
Lynn Stockman
Executive Director
Newberry County Council on Aging
Malcolm Gordge
Director
Camp Discovery
Marisel Losa
President & CEO
United Way of Greenwood and Abbeville Counties
Megan Reilly
Development Director
Charleston Pro Bono Legal Services
Mindy Popovich
President
United Way of Sumter, Clarendon & Lee Counties
Najmah Thomas
Assistant Professor
University of South Carolina
Ora Spann
Executive Director
SC Rural Community and Workforce Development
Paige Knowlson
Executive Director
Pattison's Academy
Patricia Robertson
Finance & Operations Director
Public Education Partners
Ponchitta Young
Associate Director
Agape Family Life Center
Ronda Boyd
ED
Passion 2 Pay Project
Sara Green
Executive Director
SCWF
Schrendria Robinson
Executive Director
Killingsworth, Inc.
Shanna Poston
Director of Finance
The Unumb Center for Neurodevelopment
Shannon Lambert
Executive Director
Pickens County Advocacy Center
Sherry Gilliam
Executive Director
Charleston County First Steps EHS-CCP
Simone
South Carolina Arts Alliance
Steven Hatchell
CFO
Growing Home Southeast
Stig Rasmussen
Compliance Manager
Fact Forward
Susan Witkowski
Executive Director
Community Medical Clinic of Kershaw County
Tanika Epps
CEO - Midlands
Communities In Schools of the Midlands
Tara L. Burgess
Director, Finance & Grants
Children's Attention Home
Todd Buehrig
Executive Director
National Safety Council
Winn Fitzgerald
Executive Vice President
Lions Vision Services
Yasha Rodriguez
Grants Manager
Harvest Hope Food Bank
Yolanda Kennedy
Executive Director
Academic, Technology and Wellness Academy
89 Other Registered Attendees