Removing Our Blinders: A Year After George Floyd's Murder - Do You See Now?
---
Thursday, September 9, 2021
Zoom - Register for the Meeting Info!
Category: Removing Our Blinders

Forrest Alton was born and raised in a small town in Upstate New York, spent more than two decades in South Carolina, and is now a resident of Memphis, TN. Forrest's personal experiences and lessons from every step of that journey have helped to inform his passion, values, and work. 

In addition to his own personal experiences, he is also a big fan of Simon Sinek and his work around "starting with why"—both at the personal and organizational level. In nearly every client engagement with 1000 Feathers, Forrest and his team trace conversations back to this very fundamental and foundational place.
What is the purpose or cause that drives you?
Like Sinek, they are believers that it is only when individuals and organizations know the answer to this question, at a deep level, that they can find clarity and fulfillment.

Clarity and meaning are needed to help guide us through challenge and success, through grief and celebration, and to help us understand when we must stand up and speak out for the things we believe in.
In this moment, even standing up and speaking out feels insufficient and short of action. In other words, our organizational statements on race, equity, and inclusion are not enough.
We have to push further, develop a clear understanding of our purpose in this world, be willing to listen with the intention of more clearly understanding the challenges being faced by our brothers and sisters of color, remove our blinders, and most importantly, be courageous enough to do something about what we see and hear.

In 2020 Forrest posted a message on Facebook in response to the murder of George Floyd. So much has happened in our country in the fifteen months since and we are continually reminded of how much work is left to be done. Forrest's powerful post ultimately became a blog on the 1000 Feathers website. He often goes back to reread the post as a way to reflect and check in on his own learning
Please give it a read before we gather for Removing Our Blinders.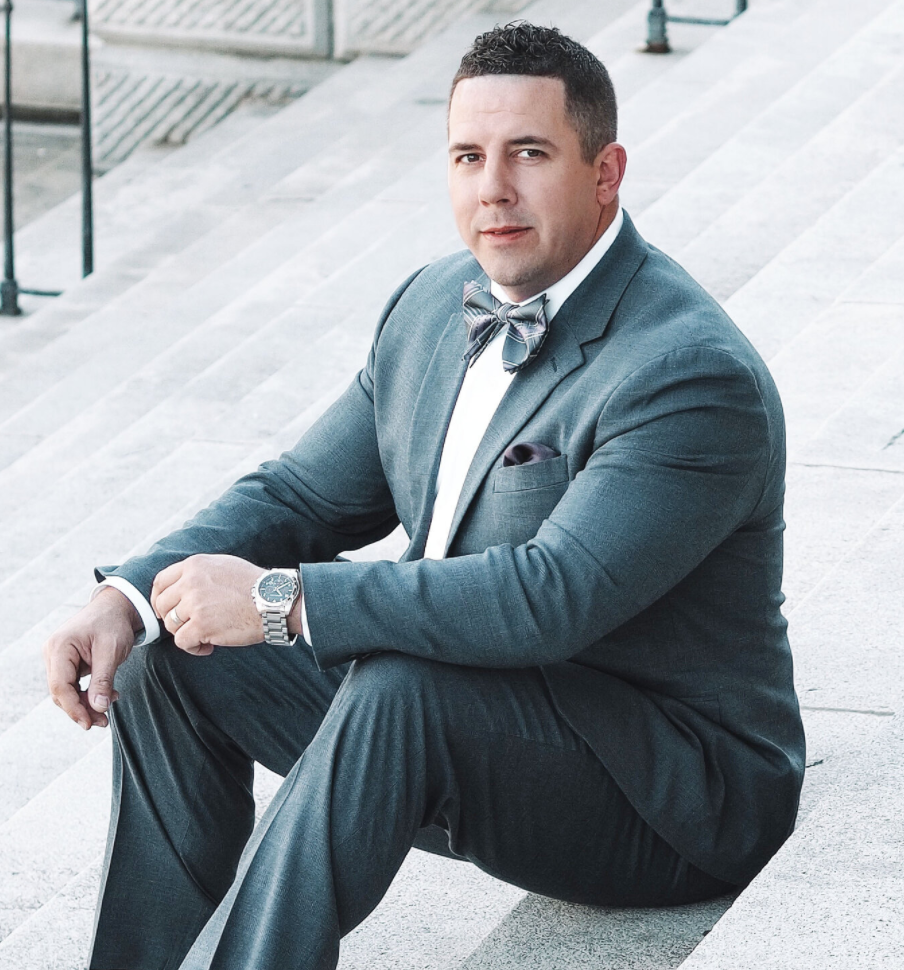 Watch a few of Forrest's Speaking Engagements
TedTalk - Changing the Lives of Teenagers: Forrest Alton at TEDxColumbia
Midlands Anchor Interview - Taking the 'Non' out of Nonprofit
Attendees (70)
Aaron Stroud-Romero
VP of Field Operations
OneWorld Health
Abby Harwell
Communications Specialist VISTA
United Way of the Piedmont
Adia Daniels
Education and Outreach manager
Sexual Trauma Services of the Midlands
Alana Jordan
Development & Membership Director
Justice 360
Alecia Klauk
Executive Director
Chapin We Care Center
Alexis Rhodes
Sexual Trauma Services of the Midlands
Allison Safford
Strategic Initiatives Officer
Hollingsworth Funds
Alyssa McKenzie
Development Officer
Chapman Cultural Center
Amy Splittgerber
Executive Director
Healthy Learners
Ashley Nelson
Program & Communications Officer
Frances P. Bunnelle Foundation/LGS
Avis Wright
Partner Engagement Manager
Fact Forward
Brooke Robertson
Graphic Designer | Developer
Neue South Collective
Bryant Davis
Assistant Director of Government & Community Serv
Richland County Government and Community Services
Carol Reeves
Executive Director
Just Say Something
Carol Singletary
Outreach and Special Project Coordinator
Fact Forward
Carrie Silver
Director
Bridges to a Brighter Future/Furman University
Cassandra Jackson
Founder/Principal Strategist
2911 Creative LLC
Darlene Paradise
Director of Development
Dickerson Children's Advocacy Center
Debbie Nelson
President and Founder
DNA Creative Communications
Denise Marcano
College Health Education Coordinator
Fact Forward
Donna Mack
Executive Director
South Carolina Community Health Worker Association
Duchett Polite Hylton
Executive Director
Jasper County First Steps
Ebony Young
Diversity Equity & Inclusion Chair
Shifting Solutions Consulting LLC / Junior League of Columbia
Elisabeth Litvin
Board Director
Miss Ruby's Kids
Elmire Raven
East Cooper Community Outreach
Erin Johnson
Vice President for Community Investment
Central Carolina Community Foundation
Ferlecia Cuthbertson
Chief Philanthropy Officer /ED
Barnwell County United Way
Greta Young
Executive Director
The Parenting Place
Heather Witt
Vice President of Community Impact
United Way of the Piedmont
Icelynn Baldwin
Quality Improvement Manager
Children's Trust of SC
Jennifer Bozard
Chief Operating Officer
One80 Place
Jennifer DeWitt
Chief Community Programs Officer
Lowcountry Food Bank
Joelle Ryan-Cook
Deputy Director
Columbia Museum of Art
John Browne-1
Executive Director
Vital Connections of the Midlands, Inc.
Julie Hussey
CEO
Civic Communications LLC
Kat Hanold
Director of First Impressions & Logistics
Spartanburg County Foundation
Kathy Jenkins
Executive Director
Orangeburg County First Steps
Kathy Ridge
CEO
Lift Connection
Kayleigh Vaughn
Exhibits & Programs Director
Morris Center for Lowcountry Heritage
Keisha Gray
Program Director, Early Childhood Development
Mary Black Foundation
Kimberly Humphrey
GCS Relations Associate
Richland County Government and Community Services
LaKisha Bowman
Engagement Manager
Benefits Data Trust
Lanita Bolden
Founder / President
GMAN Scholarship Foundation
LaQuinta West
Deputy Director
Dorchester Seniors, Inc.
Larry Salley
Executive Director
Greater Columbia Community Relations Council
LaTonya Boyd
Executive Director
Chester County First Steps
Leigh Thomson
Executive Director
Dorchester Seniors, Inc.
Lily Averkamp
Assistant
Leeza's Care Connection
Liz Evans
Fund Development Manager
First Presbyterian Church Spartanburg
Luanne Rodgers
Chief Philanthropy and Mission Advancement Officer
Windwood Family Services
Lynn Hutto
HR/Management Consultant
Greater Columbia Community Relations Council
Nicole Echols
Director of External Affairs
Harvest Hope Food Bank
Sarah Goode
Prevention Education Coordinator
Sexual Trauma Services of the Midlands
Steven Burritt
Executive Director
Mothers Against Drunk Driving
Sue Williams
CEO
Children's Trust of SC
Tamara Herring
Executive Director
Morris Center for Lowcountry Heritage
Tami Barlow
Director of Operations
Charleston Promise Neighborhood
Tatjana Beylotte
Executive Director
Charleston Jazz
Terri Lottchea
Operations Manger
Frances P. Bunnelle Foundation
11 Other Registered Attendees
For More Information: