Removing our Blinders: Why White Leaders Must Listen and Learn
---
Thursday, December 3, 2020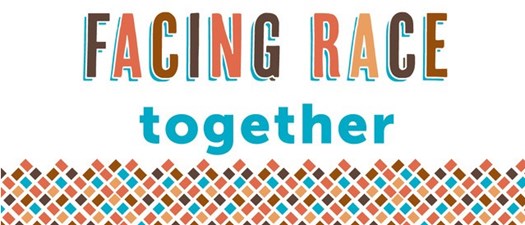 Join Melanie Huggins, Executive Director of the Richland Library and Immediate Past Chair of the Together SC Board of Directors on Thursday, December 3 at 9:00 to discuss why white leaders must listen to and learn from their staff of color.
As a white leader of a very diverse organization that prioritizes racial equity internally and in all of its community work, Melanie realized over the past months there was still much to learn. This candid conversation will focus on how white leaders must engage their staff of color and truly listen. With this knowledge, these leaders must then acknowledge their blindspots and commit to strengthening their understanding of racial and social justice. This session will focus on why these steps are critical in order to effectively take personal, organizational and community action.
In preparation for this conversation, please read these pieces:
"Your Black Colleagues May Look Like They're Okay - Chances Are They're Not" by Danielle Cadet
Moving Beyond Diversity Toward Racial Equity by Ben Hecht
You will leave this conversation with answers to the following:
What did I struggle with most when considering today's topic? Why?
How can I apply today's topic to me, my organization and my community?
What will I do differently as a result of today's topic?
How did today's topic help me better understand racism and white privilege?
Richland Library offers an extensive list of resources (books, videos, podcasts, articles, websites, social media, events, etc.) on its website for individuals to use to start an honest internal dialog and conversations with others about race, equity and inclusion. The Library encourages community members to get to know themselves, their neighbors and the community at large by using the many tools that have made available at www.richlandlibrary.com/race
Sponsored by:

Attendees (111)
Allison Safford
Strategic Initiatives Officer
Hollingsworth Funds
Amelia Phillips Hale
Creative Manager
Engaging Creative Minds
Andy Hall
CEO
AID Upstate
Anita Case
Executive Director
Affinity Health Center
Armilla Moore
Executive Director
Family Promise of Pickens County
Ashley Redmond
Executive Director/Chief Development Officer
Roper St. Francis Foundation
Beth De Santis
CEO
Fact Forward
Britney Mazyck
Operations Manager
Community Initiatives, Inc.
Caprice Atterbury
CEO
Origin SC
Carl Humphries
CEO
HopeHealth Inc
Carole Swiecicki
Chief Program Officer
Dee Norton Lowcountry Children's Center, Inc.
Catherine Puckett
Program Director
Nonprofit Alliance
Cathleen DeCourcy
Executive Assistant
Real Champions Inc
Cindi Solomon
Director
Operation Sight
Crystal Campbell
Executive Director
Dorchester County First Steps
Debbie Cooper
Director of Donor Services
Community Foundation of Greenville
Dodi Hodges
Executive Director
Palmetto Literacy Council
Donna Ortega
Founder and Owner
NETTLESOME PROBLEM SOLVER
Ellen Blake
Director of Operations
Lowcountry Land Trust
Erin Fisher
Global Engagement - South Carolina
The Boeing Company
Gabrielle Yarborough
Development Director
East Cooper Habitat for Humanity, Inc.
Greta Young
Executive Director
The Parenting Place
Helen Rogers
Director of Operations
Lowcountry Land Trust
Holly Raines
Volunteer and Development VISTA
St. Luke's Free Medical Clinic
Jessica Harrell
Senior Director, Programs & Services
USTA South Carolina
JoAnn Turnquist
President/CEO
Central Carolina Community Foundation
Judy Wilson
Director of Development
Greenville Tech Foundation, Inc.
Karen Kuse
Head of School
Montessori School of Columbia
Karen Oliver
ECAC Program Manager
United Way of the Midlands
Kathy Jackson
New Business Development
Heurista
Kati McArdle
Grants Manager
Coastal Conservation League
Katy Smith
Executive Director
Piedmont Health Foundation
Kevin Patten
Vice President for Finance & Administration
Central Carolina Community Foundation
Kimberly Martinez-Ward
CEO
Compass of Carolina
Leigh Thomson
Executive Director
Dorchester Seniors, Inc.
Lenora Lefew
Volunteer and Development Coordinator
Harvest Hope Food Bank
Lynn Hutto
HR/Management Consultant
Greater Columbia Community Relations Council
Maggie Kalergis
Donor Relations Manager
Lowcountry Land Trust
Mandy Black
Executive Director
Little Steps
Mary Butz
Administration & Office Coordinator
Tri-County Cradle to Career Collaborative
Megan Reilly
Development Director
Charleston Pro Bono Legal Services
Megan Wildebour
Managing Director
PURE Theatre
Melanie Huggins
Executive Director
Richland Library
Oakley Dickson
Executive Director
Youth Corps
Paige Stephenson
President & CEO
United Way of the Piedmont
Pam Toney
Executive Direcotor
Bluffton Jasper Volunteers in Medicine
Peg Lahmeyer
Executive Director
The ARK of SC
Quinn Hayes
Director of Women in Philanthropy
Harvest Hope Food Bank
Rodney White, Jr
Social Work Intern
Together SC
Sally McClellan
SC Association for the Education of Young Children
Scott Gibbs
Vice Chairperson
Beaufort Arts Council
Shannon Farro
Executive Director
Long Bay Symphony
Stephanie Barrow
Relationship Manager
Trio Solutions Inc. (TRIO)
Stephanie Benjamin
Director of Programs and Communications
Lourie Center
Steven Burritt
Executive Director
Mothers Against Drunk Driving SC
Tamara Herring
Executive Director
Morris Center for Lowcountry Heritage
Terri Lottchea
Operations Manger
Frances P. Bunnelle Foundation
Tish McCutchen
Director
Jolley Foundation
Vanessa Hill
Assistant ED for Operations
University of South Carolina Alumni Association
Walter Gary - 1
Owner
Upper Echelon Sports & Performance
Wanda Newkirk
Executive Director
Nazareth House Inc.
Yolanda Anderson
Development/Donor Manager
Midlands Mediation Center
48 Other Registered Attendees
For More Information: