Removing our Blinders: Why White Leaders Must Listen and Learn
---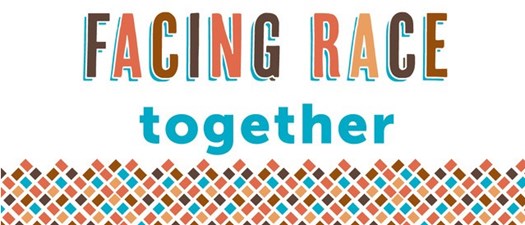 Join Melanie Huggins, Executive Director of the Richland Library and Immediate Past Chair of the Together SC Board of Directors on Thursday, December 3 at 9:00 to discuss why white leaders must listen to and learn from their staff of color.
As a white leader of a very diverse organization that prioritizes racial equity internally and in all of its community work, Melanie realized over the past months there was still much to learn. This candid conversation will focus on how white leaders must engage their staff of color and truly listen. With this knowledge, these leaders must then acknowledge their blindspots and commit to strengthening their understanding of racial and social justice. This session will focus on why these steps are critical in order to effectively take personal, organizational and community action.
In preparation for this conversation, please read these pieces:
"Your Black Colleagues May Look Like They're Okay - Chances Are They're Not" by Danielle Cadet
Moving Beyond Diversity Toward Racial Equity by Ben Hecht
You will leave this conversation with answers to the following:
What did I struggle with most when considering today's topic? Why?
How can I apply today's topic to me, my organization and my community?
What will I do differently as a result of today's topic?
How did today's topic help me better understand racism and white privilege?
Richland Library offers an extensive list of resources (books, videos, podcasts, articles, websites, social media, events, etc.) on its website for individuals to use to start an honest internal dialog and conversations with others about race, equity and inclusion. The Library encourages community members to get to know themselves, their neighbors and the community at large by using the many tools that have made available at www.richlandlibrary.com/race
Sponsored by:

Attendees (111)
48 Other Registered Attendees