Removing Our Blinders: How We Can Make Racism A Solvable Problem
---
Thursday, September 3, 2020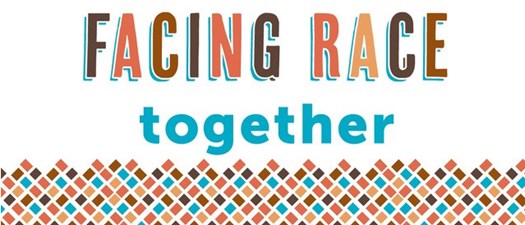 Oops! Wrong link.  Click here for the October 1st Call!
We are excited to announce that Monroe Free, President/CEO of Habitat for Humanity of Greenville County and Chair of the Together SC Board of Directors will kick off our new Removing Our Blinders series.
Join Monroe on Thursday, September 3 at 9:00 to discuss Dr. Phillip Atiba Goff''s TED Talk  How we can make racism a solvable problem -- and improve policing.
In his riveting April 2019 talk viewed by more than 2,000,000, Dr. Goff,  CEO of Center for Policing Equity, offers an explanation of racism and his model for overcoming it. While he specifically speaks to applications in law enforcement, Goff's approach can be adapted to other sectors. The goal for this Removing the Blinders session is to offer nonprofit leaders a potential approach for tackling racism embedded within their organizations.
 Please watch this 12 minute video and come with your own thoughts.
You will leave this conversation with answers to the following:
What did I struggle with most when considering today's topic? Why?
How can I apply today's topic to me, my organization and my community?
What will I do differently as a result of today's topic?
How did today's topic help me better understand racism and white privilege?
Sponsored by:

Attendees (130)
Alicia Kokkinis
Grants Officer
Charleston County School District
Anita Case
Executive Director
Affinity Health Center
Anita Floyd
Executive Director
Nickelodeon Theatre
Anne Reid
Chief Development Officer
Association for the Blind and Visually Impaired SC
Barbara Rackes
CEO
SC Women in Leadership
Beth De Santis
CEO
Fact Forward
Betty Gardiner
Director of Grantmaking and Development
South Carolina First Steps
C. Michael Bowman
President, BOD
Father to Father, Inc.
Catherine Puckett
Program Director
Nonprofit Alliance
Catherine Schumacher
President / CEO
Public Education Partners
Ci Ci Holloway
HR Director
Richland Library
Courtney Waters
Man. Dir. Education Advocacy and Systems Trans
Teach for America
Daniel Prohaska
President & CEO
Lions Vision Services
Darlene Lynch
Director, Community Health Transformation
SC Office of Rural Health
David Platts
South Carolina Arts Commission
David Ray
Chief Conservation Officer
LLT
Dr. Michael Jennings
Chief Diversity Officer
Hispanic Alliance
Eileen Chepenik
Executive Director
Trident Literacy Association
Fallon Green
Grant Writer
Love House Learning Academy
Gabrielle Yarborough
Development Director
East Cooper Habitat for Humanity, Inc.
Ivey Baird
Owner
JB Business Solutions, LLC
Jennifer Baker
Professor
College of Charleston - MPA Program
Jennifer Rogers
Former Executive Director
PAALS
JoAnn Turnquist
President/CEO
Central Carolina Community Foundation
julia seward
Principal
julia seward consulting
Karen Kuse
Head of School
Montessori School of Columbia
Karyn Page-Davies
President/Executive Director
Stone Soup Storytelling Institute
Katie Zenger
Director of Public Health Strategies & Initiatives
Joseph H Neal Health Collaborative
Kendall Biga
Program Coordinator
Charleston Hope
Kevin Patten
Vice President for Finance & Administration
Central Carolina Community Foundation
Kim Fabian
Executive Director
Greenville Center for Creative Arts
Larry Hembree Hembree
Executive DIrector
Columbia Children's Theatre
Lauren Dorton
Executive Director
Florence-Darlington Technical College Educational Foundation
Laurie Sessa
Board Member
Pattison's Academy
Leigh Thomson
Executive Director
Dorchester Seniors, Inc.
Lesa Kastler
Community Foundation of Greenville
Mac Bennett - 1
Nonprofit Sector Consultant
Beam and Hinge
Madeleine McGee
President/CEO
Together SC
Maggie Kalergis
Donor Relations Manager
Lowcountry Land Trust
Marc Pitman
CEO
The Concord Leadership Group
Margaret Kelly
Arm-in-Arm Board Member, Executive Committee
Arm-in-Arm
Marti Colucci
Managing Director
Leeza's Care Connection
Meg Stanley
Executive Director
Eat Smart Move More SC
Melissa Ladd
Owner, Facilitator
issaFacilitation
Monroe Free
President and CEO
Habitat for Humanity of Greenville County
Nicole Echols
Director of External Affairs
Harvest Hope Food Bank
Pam Toney
Executive Direcotor
Bluffton Jasper Volunteers in Medicine
Patricia Wright
Program Associate
Coastal Community Foundation of SC
Peter Zalka
Board Chairman
Arm-in-Arm
Quinn Hayes
Director of Women in Philanthropy
Harvest Hope Food Bank
Richard Freeman
Senior Relationship Manager
IRS
Robert S Hervey
Executive Director
East Cooper Habitat for Humanity, Inc.
Sam Clements
Executive Director
Doors To Dream
Sandy Morckel
President & Change Agent for Inspired Philanthropy
Solutions for the Greater Good
Shelli D Quenga
Director of Programs
Palmetto Project, Inc.
Sherry Gilliam
Executive Director
Charleston County First Steps
Stephen Baggett
Executive Director
Greenwood Area Habitat for Humanity
Steven Burritt
Executive Director
Mothers Against Drunk Driving
Sue Williams
CEO
Children's Trust of South Carolina
Summer Tebalt
Director
AccessHealth Spartanburg
Tamara Herring
Executive Director
Morris Center for Lowcountry Heritage
Terri Lottchea
Operations Manger
Frances P. Bunnelle Foundation
Tina Ujcich
HR & Volunteer Resources Coordinator
Charleston County Parks Foundation
Tom LeGrand
Regional Director
Impact America- South Carolina
Vince Matthews
Executive Director
Joseph H Neal Health Collaborative
Yolanda Anderson
Development/Donor Manager
Midlands Mediation Center
64 Other Registered Attendees