Removing our Blinders: Moving from Rhetoric to Action with Ann Warner
---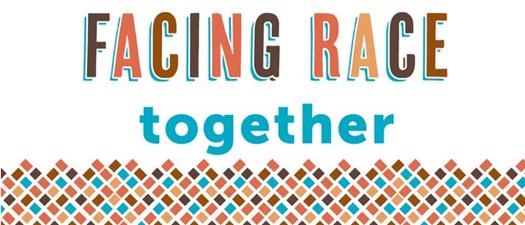 Ann Warner, CEO of the Women's Rights & Empowerment Network (WREN), will facilitate a discussion of her organization's shift toward being explicitly and intentionally anti-racist in their internal and external practices.
This session will focus on how WREN has been uplifting and addressing the ways in which white supremacy affects us as individuals and as an organization, and how WREN plans to integrate the mindset and knowledge into the organization as it moves forward.
Participants in WREN's Anti-Racist Working Group will share some of their key take-aways from their ongoing work together.
Sponsored by:

Attendees (128)
Abby Watson
Rebuild Upstate
Addy Smith
Event & Operations Director
Anderson Arts Center
Alanna Boozer
Development Coordinator
United Cerebral Palsy of South Carolina
Allie Astor
Farm to School Program Coordinator
The Green Heart Project
Amanda Cote
Director of Operations
Charleston Parks Conservancy
Amy Breault
Executive Director
Horry County First Steps
April Epting
Volunteer Coordinator
Central SC Habitat for Humanity
Ashley Cook
Advocate
Darkness to Light
Ashley Crary Lidow
Associate Director of Policy and Government Rel.
Women's Rights and Empowerment Network
Becky Callaham
Executive Director
Safe Harbor
Belle Zeigler
Executive Director
Eastern Carolina Community Foundation
Beth De Santis
CEO
Fact Forward
Brooke Robertson
Graphic Designer | Developer
Neue South Collective
Bryant Davis
Assistant Director of Government & Community Serv
Richland County Government and Community Services
Carmen Levitt
Director of Administrative Affairs
Spartanburg Academic Movement
Carmony Adler
Executive Director
Gills Creek Watershed Association
Carol Reeves
Executive Director
Just Say Something
CAROLINE GRIER
Finance Director
Catawba Area Agency on Aging
Catherine Schumacher
President/CEO
Public Education Partners
Chris Barrett
Executive Director
Huguenot Society of South Carolina
Cindi Rourk
CEO
Charleston LDC
Courtney Thomas
Director of Communications
Women's Rights and Empowerment Network
Crishell Bass
Career Counselor
SC Department of Education
Darlene Paradise
Director of Development
Dickerson Children's Advocacy Center
Debbie Nelson
President and Founder
DNA Creative Communications
Della Watkins
Executive Director
Columbia Museum of Art
Diane Smock
Community volunteer (former elected official)
Community Volunteer
Dodi Hodges
Executive Director
Palmetto Literacy Council
Donn Mack
Executive Director
South Carolina Community Health Worker Association
Donna Groomes
Board Member
EmmanuWheel
Ericka Wooten
Sisters of Charity Foundation of SC
Erin Hall
Chief Development Officer
Hopeful Horizons
Filippo Ravalico
Director of Operations
South Carolina Environmental Law Project
Geales Sands
Executive Director
Frances P. Bunnelle Foundation
Heather Witt
Vice President of Community Impact
United Way of the Piedmont
Holly Raines
Volunteer and Development VISTA
St. Luke's Free Medical Clinic
Jaclyn Kohlhepp
CEO, JTK Consulting LLC
JTK Consulting LLC
Janie Williams
Administrator
Reid Chapel AME Church/V.V. Reid School
Jennet Robinson Alterman
President and CEO
J. Robinson Alterman LLC
Jessica Harrell
Senior Director, Programs & Services
USTA South Carolina
Joyce Ford
Executive Director
The Naomi Project
Julie Hussey
CEO
Civic Communications LLC
Julie Trott
Executive Director
Habitat for Humanity of Kershaw County
Julie Walker
President
J.H. Walker Legacy Foundation
Kaky Grant
Principal
Grant Philanthropic Advisors
kara anderson
communication
USTA South Carolina
Kati McArdle
Grants Manager
Coastal Conservation League
Katie Reams
Community Impact Manager
United Way Association of SC
Kayla Huff
Volunteer Manager
Charleston Parks Conservancy
Kevin Patten
Vice President for Finance & Administration
Central Carolina Community Foundation
Kim Atchley
Director of Communications
Spartanburg Academic Movement
Kim Stravolo
Vice President, CFO
Mary Black Foundation
Kimberly Martinez-Ward
CEO
Compass of Carolina
Kristen Terlitsky
Volunteer Outreach Coordinator
Sexual Trauma Services of the Midlands
Lana Kleiman
Executive Director
Charleston Legal Access
LaTonya Boyd
Executive Director
Chester County First Steps
LaVanda Brown
Executive Director
YWCA Greater Charleston
Leigh Thomson
Executive Director
Dorchester Seniors, Inc.
Lesa Kastler
The Community Foundation of Greenville Board
Leslie Stroud-Romero - 1
Independent Grant Writer
Leslie Stroud-Romero
Lisa Colby
Executive Director
American Red Cross
Luanne Rodgers
Chief Philanthropy and Mission Advancement Officer
Windwood Family Services
Lynn Hutto
HR/Management Consultant
Greater Columbia Community Relations Council
Madeleine McGee
President/CEO
Together SC
Mandy Black
Executive Director
Little Steps
Maren Trochmann
Assistant Professor
College of Charleston - MPA Program
Maya Pack
Executive Director
South Carolina Institute of Medicine & Public Health
Megan Reilly
Development Director
Charleston Pro Bono Legal Services
Melissa Ladd
Owner, Facilitator
issaFacilitation
Paige Stephenson
President & CEO
United Way of the Piedmont
Paul Buchanan
Compliance & HR Manager
Affinity Health Center
Phyllis Martin
Executive Director
Tri-County Cradle to Career Collaborative
Quinn Hayes
Director of Women in Philanthropy
Harvest Hope Food Bank
Richard Puffer
Executive Director
The Byerly Foundation
Sam Clements
Executive Director
Doors To Dream
Selena Anderson
Director, Human Resources
Girl Scouts of South Carolina - Mountains to Midlands
Steven Burritt
Executive Director
Mothers Against Drunk Driving
Summer Tebalt
Director
AccessHealth Spartanburg
Susan Crooks
President
Walt's Waltz
Susan DeVenny
CEO
Arras Foundation
Tim Veeck
CEO
Habitat for Humanity of York County
Tina Christensen
Executive Director
Winyah Rivers Alliance
Yarley Steedly
Government Relations Director
American Heart Association
45 Other Registered Attendees
For More Information: