Philanthropic Partners Discussion of New Report on Poverty in SC
---
Wednesday, February 17, 2021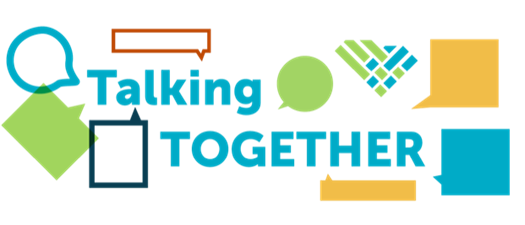 Moving Communities Out of Poverty
Sisters of Charity Foundation of South Carolina's recently released report (see link below) provides a comprehensive, in-depth look at the factors contributing to the pervasive poverty experienced throughout our state. 
Poverty in South Carolina is a complex, multi-factorial phenomenon and needs to be examined as such, focusing on six structural factors:
economic stability,
neighborhood and physical environment,
education,
food security,
community and social context, and

health
This call, designed specifically for philanthropic leaders, will discuss using this Report to inform grantmaking investments and program implementation. 
Agenda:
Key Findings - Chynna Phillips will highlight key findings and the racial inequities revealed. 
Informing Philanthropic Work - Naomi Lett will share examples of community investments that aim to move families out of poverty.
Group Discussion - Then, we will break into small groups to allow leaders to share what their organizations are doing and questions you may have about how to utilize this data in program design. 
Resources to Review Before Hand:
Participants are strongly encouraged to prepare for this discussion by reading the executive summary, diving into the full report or listening to the January 27th call:
Guest Speakers:

Chynna A. Phillips, Research and Policy Director
Sisters of Charity Foundation of South Carolina
Attendees (122)
Addy Smith
Event & Operations Director
Anderson Arts Center
Amanda Dow
Duke Energy Foundation Manager- SC
Duke Energy Foundation
Amy Holbert
Chief Executive Officer
Family Connection of SC
Ann Warner
CEO
Women's Rights and Empowerment Network
Ashley Whitt
Senior Program Officer
Spartanburg County Foundation
Betty Gardiner
Director of Grantmaking and Development
South Carolina First Steps
Brenda Shaw
Chief Development Officer
Lowcountry Food Bank
Brooke Robertson
Graphic Designer | Developer
Neue South Collective
C. Michael Bowman
President, BOD
Father to Father, Inc.
Carrie Silver
Director
Bridges to a Brighter Future/Furman University
Cathleen DeCourcy
Executive Assistant
Real Champions Inc
Cecilia Meggs
Executive Director
Lighthouse Ministries
Crishell Bass
Career Counselor
SC Department of Education
Cynthia Curtis
The Arras Foundation
Daniel Prohaska
President & CEO
Lions Vision Services
David Platts
South Carolina Arts Commission
Debbie Nelson
President and Founder
DNA Creative Communications
Dolly Patton
Executive Director
Saluda Shoals Foundation
Donn Mack
Executive Director
South Carolina Community Health Worker Association
Donna Waites
Vice President of Programs
Sisters of Charity Foundation of SC
Elizabeth Hamilton
Administrative Officer
James Island Outreach
Elizabeth Houck
Strategic Initiatives Associate
Central Carolina Community Foundation
Ericka Plater
Executive Director
Our Lady of Mercy Community Outreach
Ericka Wooten
Sisters of Charity Foundation of SC
Erin Johnson
Vice President for Community Investment
Central Carolina Community Foundation
Geales Sands
Executive Director
Frances P. Bunnelle Foundation
Hannah Horne
VP of Public Policy and Programs
Hilton Head Island Bluffton Chamber of Commerce
Heather Witt
Vice President of Community Impact
United Way of the Piedmont
Jaclyn Kohlhepp
CEO, JTK Consulting LLC
JTK Consulting LLC
Jannie Lincoln
Community Engagement Coordinator
Molina Healthcare
Jeff McCormack
Executive Director
SC Physicians Care Charity
Jill Dawson
Program Manager
Community Foundation of the Lowcountry
Julie Trott
Executive Director
Habitat for Humanity of Kershaw County
Kaela Hammond
Program & Compliance Manager
Coastal Community Foundation of SC
Kaky Grant
Principal
Grant Philanthropic Advisors
KAREN QUADRIO
Director of Development & Marketing
Charleston Promise Neighborhood
Kathy sistare
Grants Committe
Arras Foundation
Katie Reams
Community Impact Manager
United Way Association of SC
Katy Sides
Knowledge Management Officer
Hollingsworth Funds
Kendall Biga
Program Coordinator
Charleston Hope
Kimberly Martinez-Ward
CEO
Compass of Carolina
Kristi Brock
Executive Director
Anderson Interfaith Ministries
Langley Shealy
Steering Committee
South Carolina Grantmakers Network
Lesa Kastler
The Community Foundation of Greenville Board
Lili Coleman
Executive Director
Second Helpings, Inc.
Lisa Colby
Executive Director
American Red Cross
Lisa Larson
Executive
Just Say Something
Madeleine McGee
President/CEO
Together SC
Mamie Nicholson
President
The Self Family Foundation
Marcia Bacon
CEO
Richland County First Steps
Marisel Losa
President & CEO
United Way of Greenwood and Abbeville Counties
Maurice Lawyer
Chief of Operations
The Legacy Foundation of SC
Megan Byron
Charleston Promise Neighborhood
Megan Wildebour
Managing Director
PURE Theatre
Melissa Hayden
Director of Grants & Administration
The Self Family Foundation
Meredith Mathews
Program Manager
Sisters of Charity Foundation of SC
Molly Talbot-Metz
President
Mary Black Foundation
Natalia Valenzuela Swanson
Program Director, Healthy Eating & Active Learning
Mary Black Foundation
Nija Orr
Community Coordinator
Little Steps
Paige Knowlson
Executive Director
Pattisons Academy
Paige Stephenson
President & CEO
United Way of the Piedmont
Pam Temple
Program Director
Arras Foundation
Paulette Dunn
Chief Operating Officer
United Housing Connections
Quinn Hayes
Director of Women in Philanthropy
Harvest Hope Food Bank
Ricardo Perry
Senior Program Director
Real Champions Inc
Sara Massey
President
Syn-Mass LLC
Stephanie Jones
Corporate Philanthropy Consultant
Dominion Energy
Sue Williams
CEO
Children's Trust of South Carolina
Susan Witkowski
Executive Director
Community Medical Clinic of Kershaw County
Tanika Epps
CEO - Midlands
Communities In Schools of the Midlands
Terry Dixon
Senior Director, Development and Alumni Relations
University of South Carolina
Theresa Bowles
Volunteer, Past Board Chair
Angels Charge Ministry
Tina Christensen
Executive Director
Winyah Rivers Alliance
Travis Williams
Founder & Executive Director
African American Prosperity Network
Yasha Rodriguez
Grants Manager
Harvest Hope Food Bank
Yolanda Anderson
Development/Donor Manager
Midlands Mediation Center
46 Other Registered Attendees