New Ways to Crowdfund to Greater Giving - offered by The Nonprofit Academy
Learn how to integrate crowdfunding into wider fundraising plans.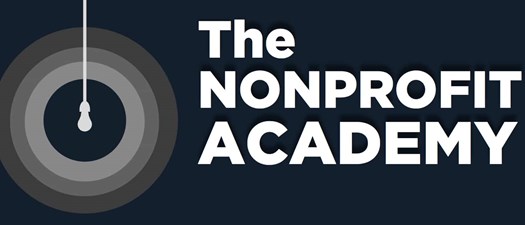 Tuesday, May 5, 2020
1:00 PM - 2:15 PM (EDT)
Head, Heart, or Who? New Ways to Crowdfund Your Way to Greater Giving with Anita Gallagher
Is it just me, or is it getting a little harder every year to convince people to give?
Growing individual giving is both the biggest challenge and the most significant opportunity for today's nonprofits. Crowdfunding platforms offer agile campaigns and high returns on investment, but pulling off a successful campaign is not always as easy as it looks.
Find out how organizations of all shapes and sizes can integrate crowdfunding into wider fundraising plans and how putting your donor at the heart of your campaign can help you reach your goal.
What you'll learn:
Managing expectations: how to determine if and when crowdfunding is right for you.
Funds v crowds: the importance of setting clear objectives.
Planning for success: a simple five step plan that places the donor at the heart of your campaign
Captivating communications: ideas from donor psychology, behavioural science and identity politics that will inspire greater giving.
This is an excerpt of what members of The Nonprofit Academy see. If you want the complete information, you can join too!