Summit Prep & Legislative Update
---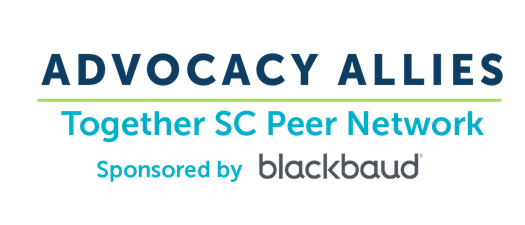 A new legislative session has begun in Columbia, and there have been a lot of changes.
Join fellow Advocacy Allies, Bernie Mazyck and Amber Stewart from the SC Association for Community Economic Development (SCACED), and GP McLeer (Advocacy Allies Facilitator) for a conversation about the new Legislative Session and insights into what to expect at the 2023 Nonprofit Summit+.
Get up to speed on what's going on at the State House, who the key players are, and what issues are rising to the top in preparation for the Summit.
Wednesday (March 8) is all about policy and partnerships. Gain insights into what to expect, including state house visits, nonprofit recognition by the Legislature, and session overviews.
After a twenty year hiatus, Together SC is once again hosting a Legislative Reception during this year's Summit.
While all legislators will receive invitations, and the event is already on the official State House calendar, an invitation from you - their constituents - is what they really care about.
Help us invite every legislator by sending them the official invitation (at link below) and asking them to meet you at the reception on March 8 at the Columbia Museum of Art!
Many Thanks to SCACED for helping host this session.

Attendees (54)
2 Other Registered Attendees
For More Information: