Talking Together with Nonprofit Leaders: Engaging your Board During Covid19
---
Wednesday, April 22, 2020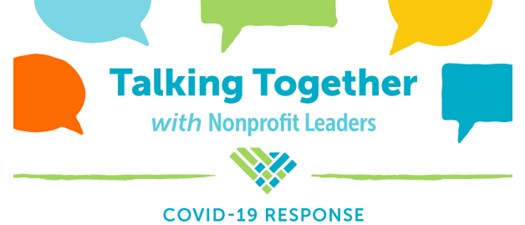 Please join us on Wednesday, April 22nd at 12:00 pm for our weekly presentation and conversation on engaging your board with big decisions during Covid-19 presented by national governace expert Susan Meier. The goals for this session are:
Deepen our understanding of how boards can add value during this challenging time
Explore the kinds of questions the board should be asking
Learn how to optimize virtual board meetings
Thank you to our guest speaker!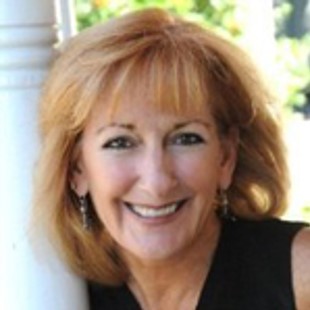 Principal, Meier and Associates
Senior Governance Consultant with BoardSource
We encourage you to be in front of your computer for this presentation. We will also utilize the chat box feature to help facilitate the conversation.
The call will be recorded and sent out to registrants within 48 hours after its conclusion.
Attendees (158)
Alanna Boozer
Development Coordinator
United Cerebral Palsy of South Carolina
Alissa C. Lietzow
Executive Director
Charleston Pro Bono Legal Services
Allison Hunt
Executive Director
USS Yorktown Foundation
Allison Moore
Director
701 Center for Contemporary Art
Amy Breault
Executive Director
Horry County First Steps
Amy Splittgerber
Executive Director
Healthy Learners
Andy Hall
CEO
AID Upstate
Anne Carpenter
Executive Director
Florence County Disabilities Foundation
Barbara Rackes
CEO
SC Women in Leadership
Beth De Santis
CEO
Fact Forward
Beth Ford
Board President
Fine Arts Center of Kershaw County
Beth Jamieson
Operations Director
Greenville First Steps
Betty Gardiner
Director of Grantmaking and Development
South Carolina First Steps
Bob Morris
Community Foundation of Greenville
Bonita Clemons
Executive Director
South Carolina Community Health Worker Association
Brennon Graham
President and Chief Executive Officer
Growing Home Southeast
Cara Senterfeit
Executive Director
Beginnings SC
Carol Reeves
Executive Director
Just Say Something
Cary Plummer
Executive Director
CanHope
Cassie Barber
Early Childhood Advisory Council Program Manager
South Carolina First Steps
Catherine Puckett
Program Director
Nonprofit Alliance
Catherine Schumacher
President/CEO
Public Education Partners
Cheryl O'Donnell
Executive Director
Florence Crittenton Programs of SC
Christine Mitchell
Executive Director
Carolina Honduras Health Foundation
Craig Currey
Chief Executive Officer
Midlands Housing Alliance
Dana McConnell
Executive Director
Center for Developmental Services
Daniel Prohaska
President & CEO
Lions Vision Services
David Burden
Director of Nonprofit Recruiting
The Newell Group
David Platts
South Carolina Arts Commission
Dean Hybl
Executive Director
Ten at the Top
Debbie Nelson
President and Founder
DNA Creative Communications
Diane Flanagan
CEO
Girl Scouts of Eastern South Carolina
Dodi Hodges
Executive Director
Palmetto Literacy Council
Donna V.S. Ortega
Community Investment Officer
J. Marion Sims Foundation
Earle Oxner
Founder/CEO
Greenville Area Parkinson Society
Ellen Stevenson
Optimal Performance
Emily Parrish
Executive Director
Children's Attention Home
Garcia Williams
Executive Director
The Medi Community Resource Center
Jaime Dailey-Vergara
Director of Marketing & Communications
United Way of the Lowcountry
Janie Lackman
Marketing & Resource Development Director
Lowcountry Habitat for Humanity, Inc.
Jeff Smith
President
Greenwood County Community Foundation
Jeffrey Fleming
Chief Operating Officer
Palmetto Project, Inc.
Jennifer Evins
President / CEO
Chapman Cultural Center
Jennifer Gunter
Director
SC Collaborative for Race and Reconciliation
Joe Huggins
Executive Director
Home Works of America, Inc.
Kathryn Boucher
Executive Director
Spartanburg Philharmonic
Kathryn Harvey
Founder
Neue South Collective
Katy Motsinger
Community Resource Director
Children's Attention Home
Katy Perrin
Lowcountry Local First
Keith Groce
Executive Director
Neighborhood Focus - 1
Kelley Ezell
Executive Director
Upstate Family Resource Center
Ken Dority
Executive Director
NAMI Greenville
Kendall Biga
Program Coordinator
Charleston Hope
Kim Barnett
Operations Director
Middle Tyger Community Center
Kristi Brock
Executive Director
Anderson Interfaith Ministries
Larry Hembree Hembree
Executive DIrector
Columbia Children's Theatre
Laryn Weaver
Executive Director
Greenville Area Parkinson Society
Latorrie Geer
Chief Executive Officer
CommunityWorks Carolina
Laura Ringo
Executive Director
Partners for Active Living
Laurie Ashley
Executive Director
Meals on Wheels-Anderson
LaVanda Brown
Executive Director
YWCA Greater Charleston
Leslie Lee
Executive Director
Fine Arts Center of Kershaw County
Lili Coleman
Executive Director
Second Helpings, Inc.
Lisa Hart
Executive Director
Carolina Teen Center
Madelyn Smith
Operations and Volunteers Director
Home Works of America, Inc.
Malcolm Gordge
Director
Camp Discovery
Mandy Black
Executive Director
Little Steps
Marc Pitman
CEO
The Concord Leadership Group
Marie-Louise Moreto
President
Mount Pleasant Community Arts Center Committee
Mary Hipp
Board Chair
Feed & Seed
Mary Woodiwiss
Director of Grants and Projects
Greenwood County Community Foundation
Matt Rosebrock
Business Development Manager
Charleston County Parks Foundation
Maurice Lawyer
Chief of Operations
The Legacy Foundation of SC
Megan Wildebour
Managing Director
PURE Theatre
Murray Neale
Executive Director
Charleston Area Therapeutic Riding
Nancy Appel
Development Director
Coastal Conservation League
Paige Stephenson
President & CEO
United Way of the Piedmont
Patricia Hall
Executive Director
Allendale County First Steps
Paulette Dunn
Chief Executive Officer
Project Host
Phillip Clark
Associate Director
Just Say Something
Phyllis Martin
Executive Director
Tri-County Cradle to Career Collaborative
Rhonda Young
Director
LOUVENIA D. BARKSDALE SICKLE CELL ANEMIA FOUNDATION
Robin Berlinsky
Executive Director
Engaging Creative Minds
Sallie Harrell
The Health Services District of Kershaw County
Sara Green
Executive Director
SC Wildlife Federation
Serena Miles
Director of Finance and Operations
United Way of the Lowcountry
Shannon Hansen
Board President
Nicholtown Child & Family
Shannon Owen
Shannon Owen, Independent Nonprofit Consultant
Sheila Sinatra
Board Vice President
Fine Arts Center of Kershaw County
Shond Graham
Coordinator of Fundraising Events & Projects
The Legacy Foundation of SC
Stacy McCloghry
Director of Business Operations
Governor's School for Science and Math Foundation
Stuart White
Executive Director
Congaree Land Trust
Sue Berkowitz
Director
SC Appleseed Legal Justice Center
Susan DeVenny
CEO
J. Marion Sims Foundation
Tamara Herring
Executive Director
Morris Center for Lowcountry Heritage
Tami Enright
Executive Director
The Bee Cause Project
Tanika Epps
CEO - Midlands
Communities In Schools of the Midlands
Tara L. Burgess
Director, Finance & Grants
Children's Attention Home
Tatjana Beylotte
Executive Director
Charleston Jazz
Tessa May
Interim Executive Director
Loaves & Fishes
Tommy Blackmon
Founder and CEO
Nonprofit Transformation
Vanessa Campana
President
AHAM (Hispanic-American Women's Association)
Winn Fitzgerald
Executive Vice President
Lions Vision Services
54 Other Registered Attendees