CONNECTED: Legislative Session Recap
---
Zoom Meeting - Register for Link!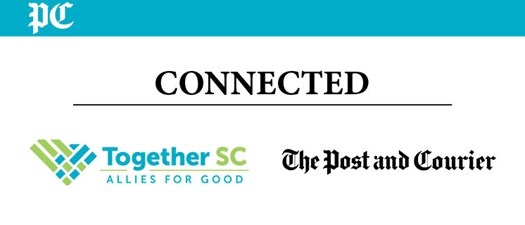 South Carolina's 2021 legislative session started with a law banning most abortions and ended with passage of bills expanding gun rights and resuming the death penalty.
As the session ended May 13th, Democrats and Republicans had very different views of the session's outcomes.
Democrats accused Republicans of prioritizing "red meat" issues that don't impact most South Carolinians' day-to-day lives, while Republicans said they fulfilled the will of voters following an election that gave the GOP their largest majorities ever in the House and Senate.
Columbia-based statehouse reporters Seanna Adcox and Jamie Lovegrove will join Executive Editor Mitch Pugh and Politics Editor Schuyler Kropf to discuss the session with Together SC members. You can even submit questions in advance when you register.
Panelists:
Seanna Adcox, assistant Columbia bureau chief
Jamie Lovegrove, political reporter
Schuyler Kropf, Politics Editor
Mitch Pugh, Executive Editor
Each of our CONNECTED sessions is an opportunity for Together SC members to build relationships with The Post & Courier team.
All session are free of charge and open to staff and board members of current Together SC member organizations.
Having trouble signing in to register? Not sure if your organization is a member? Contact: membership@togethersc.org
Next Sessions:
July & August - on vacation
September 21 - We will start back with a look at the Arts
Attendees (28)
5 Other Registered Attendees
For More Information: