CONNECTED: Legislative Session Recap
---
Zoom Meeting - Register for Link!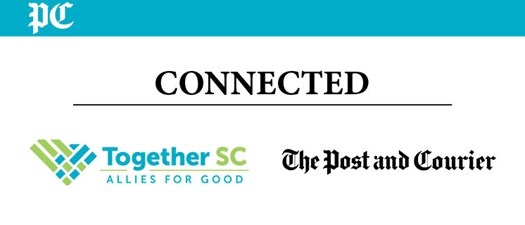 We'll hear from the Post and Courier staff as they look back on this year's Legislative Session.
Each of our CONNECTED sessions is an opportunity for Together SC members to build relationships with The Post & Courier team.
Speakers
All session are free of charge and open to staff and board members of current Together SC member organizations.
Having trouble signing in to register? Not sure if your organization is a member? Contact: membership@togethersc.org
Next Sessions:
July & August - on vacation
September 21 - We will start back with a look at the Arts
For More Information: