Access Communications Group, Inc.
Consultant Collaborative
Member Since: 2023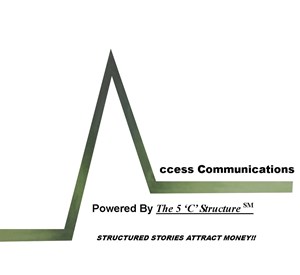 Organization Overview
On February 01, 2023, Brad lead a webinar for Together SC members to help clarify the opportunity to qualify for the ERTC Refund.
https://www.youtube.com/watch?v=Ui6k5O234-E

Access Communications Group, Inc. Founded 2001
Award winning designer of Revenue Accelerator Programs. Merging decades of Engineering, Executive Sales and Professional Speaking has empowered AGC to structure these successful Accelerator approaches.
Over 1700 Non Profit participants have been personally trained in the Access Group's process, resulting in significantly increased revenue.
After 40 years of high level sales and consulting success, Brad will bring your Company increased Revenue. Together, we'll "Make it Rain!"