Bridging Columbia
Partnership for Board Diversity in the Midlands
Bridging Columbia seeks nonprofit organizations in the Midlands with open board seats!
Are you seeking young professionals from diverse backgrounds to bring their talent and leadership to your Board of Directors?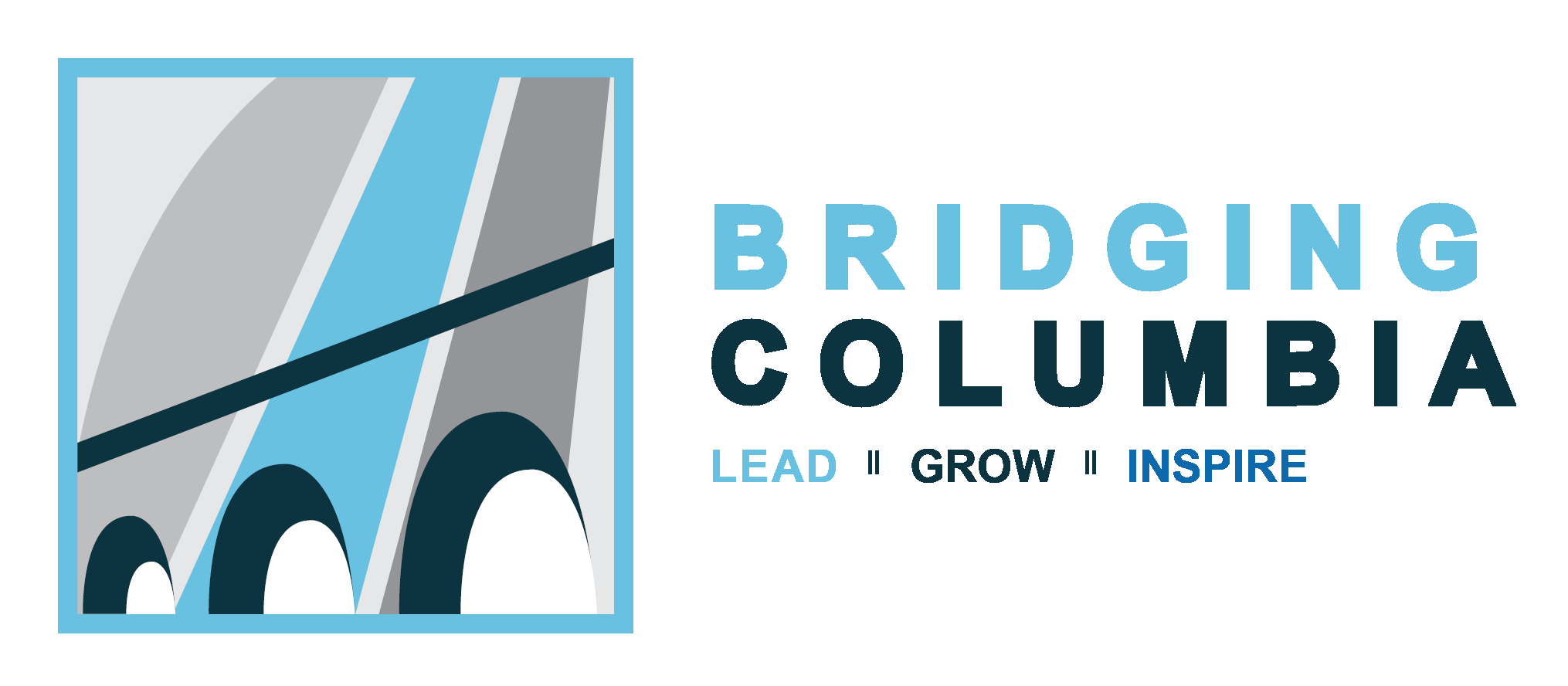 Bridging Columbia is a program intended to boost long-term talent retention and build our region's capacity by preparing, exposing and connecting more African Americans under 40 to service on nonprofit boards and commissions. As different voices are brought to the table, messaging becomes more relevant, innovative approaches to their offerings are improved, and new audiences are reached.
Greater diversity at the board level makes an organization more effective, more successful and more impactful. Therefore, it is important for an organization's board to directly reflect the community it serves. By embracing the need for diversity within your board, leaders can acknowledge the importance different cultures bring to the table and help their organizations better navigate their constituents' needs.
Applications for the 2022 Class are now closed.
Why should I participate?
By completing Bridging Columbia, you'll:
Have access to a unique mentorship and training that will help you become a better board member - and improve your leadership skills in your career
Bring a new source of energy to the good work of local nonprofit organizations
Learn how to navigate and work with varying personalities
Become involved with areas of the community you truly care about, working alongside individuals who are deeply passionate about the same issues
Tap into a skillset you might not use everyday
Give back in ways that go far beyond finances
Use your voice in a way that really matters through a seat at the table
What's involved?
The program's three components work together to equip our local leaders of color with the tools needed to become better stewards of the community:
1. Training
Many up-and-coming leaders are selected for board service without any formal training on what it means to serve: their responsibilities as a board member, how to run an effective meeting, fiduciary duties, and much more. Through a partnership with United Way's Blueprint for Leadership, Bridging Columbia helps participants explore these topics and prepares them not just to serve, but to lead. The Fall 2021 training course will begin in July and run through late 2021.
2. Placement
Far too many boards overlook talented, qualified leaders in the community because there's no existing connection between these potential members and the existing organization. Bridging Columbia builds connections with nonprofit boards and helps to secure placements, closing this gap between talent and open seats.
3. Sponsorship
A common challenge for early-career board members is finding someone who can guide them and help them grow in their service. With sponsorships by individual board members after placement, Bridging Columbia participants will be guided through the challenges and intricacies of their first years of service, building their confidence and
capacity to lead.
How do I participate?
Bridging Columbia is open to African Americans under 40 in the Columbia, SC area with the potential for and an interest in leadership. The program's capacity is limited to 21 attendees each cycle to ensure the best possible experience for everyone. If you are interested in participating, please complete the application, ensuring that your
schedule and employer (if applicable) will allow you to fully participate. We encourage those whose employers have capacity to cover the $900 cost; a limited number of scholarships are available, intended for solopreneurs and those without the ability to pay.
Fall 2022 Schedule
Training - Sessions are on Wednesdays from 9:00 a.m. to 12:00 p.m.
September 14: Nonprofits 101 & Duties of Board Members
September 28: Strategic Planning & Direction
October 12: Legal Accountability & Transparency
November 2: Diversity, Equity, Inclusion, and Organizational Culture
November 16: Financial Management, Stewardship, & Ethics
December 14: Communications, Advocacy, and Fundraising
January TBD: Graduation Ceremony
Placement: January - June 2022
Sponsorship: June 2022 - onward
Partners
Bridging Columbia was envisioned by the Midlands Business Leadership Group's Board Diversity Taskforce. The program now is a partnership between The Talented Tenth of Columbia, the United Way of the Midlands, and Together SC.