Tapped for their Grantmaking Expertise, ARPA offers Opportunity for Public Private Partnerships
Philanthropic organizations don't always think about working with the government. 
For this reason, Together SC asked that I share what's happening in our service area of Beaufort, Colleton, Hampton and Jasper counties, hoping it might encourage other community foundations, United Ways and even private foundations to pursue possible partnerships to aid in effective distribution of local ARPA funds (American Rescue Plan Act).
This fall, the Town of Hilton Head Island tapped Community Foundation of the Lowcountry ("CFL") to assist with distribution of their ARPA funding because of our grantmaking expertise. CFL had a long history of partnering with governmental entities (primarily municipalities and counties), prior to my arrival as CEO in 2021. In fact, our relationship with the Town of Hilton Head Island began more than a decade ago, so we have clearly earned their trust and respect. The Covid pandemic has strengthened this partnership. And since we're both working for the good of the community, our goals frequently align.
"Our work with the Foundation represents the good that occurs when public and private entities join together to efficiently grant funds to those in need," says Marc Orlando, Hilton Head Island's town manager. "In this instance, the Town secured more than $5 million from the federal government and earmarked $1 million for the Community Foundation to distribute via a defined grant process."
It's important to note that municipalities have access to large dollar amounts that we're able to leverage to fulfill our mission and strengthen our communities. Additionally, these collaborations advance projects that might not have come to fruition had we not worked together.
CFL's first partnership with the Town of Hilton Head Island came to fruition in 2010 when the Town approached us to establish a public art program. The outcome was a biennial public art exhibition that we managed until 2020, when the Town hired its first cultural affairs director, a true indication that they'd been convinced of the merits of such public investments. 
In 2015, we joined forces with the Town of Hilton Head Island and one of our public service districts to complete Project SAFE, a public sewer project the Community Foundation had started in the early 2000s, which had stalled. The timing was right, with the election of a new mayor, to reignite our efforts. The town donated land as well as dollars, the public service district laid sewer lines where none existed, and the Community Foundation raised money to help low- to moderate-income households connect to public sewer. To date, the Project SAFE initiative has connected more than 230 households, which previously relied on often-failing septic systems, to the public sewer system, thereby protecting our fragile coastal ecosystem and improving the health of our residents.
When the Town of Hilton Head Island received HUD money for COVID relief in 2020, they invited us to partner on that distribution process. We successfully distributed $730,833 dollars to 15 nonprofits in a six-month period. 
"During the pandemic, we recognized that many of our residents faced insecurities with income, food, housing, childcare and health," says Orlando. "The Foundation had the mechanisms through which we could channel our financial resources and ensure these dollars were equitably distributed."
The Town of Hilton Head Island isn't the only governmental entity we've collaborated with. In 2020 an EF5 tornado ripped through Hampton and Colleton counties. We partnered with both counties, establishing and managing disaster recovery funds.
CFL is currently in discussion with several other municipalities regarding new potential partnerships. This up front work is critical. While, public/private partnerships can be challenging at times, in that regulations may limit flexibility, working through the restrictions on the front end can result in significant gains for the community.
CFL stands ready to assist any of our colleagues across the state who wish to learn more about our experiences. 
Just email me at swierman@cf-lowcountry.org. 
Your Ally for Good,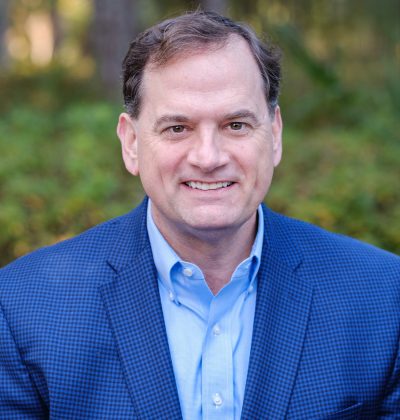 President & CEO,