A Virtual Forum with Charleston Mayor John Tecklenburg
---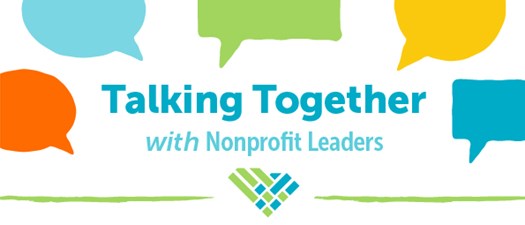 Join us for a virtual forum with the Charleston Mayor John Tecklenburg for Charleston nonprofit leaders!
Presenters will share:
Highlights from the Riley Center's survey on conditions impacting nonprofits in Charleston, followed by a few brief presentations by nonprofit leaders.
Mayor Tecklanburg's remarks will include:
His response to information leaders have shared  

2021 A-Tax and Community Assistance Grant Funding 

AmeriCorps VISTA 

Update on the City's Special Commission on Equity, Inclusion and Racial Conciliation and the 2021 MLK Celebration 

Response to your questions
City of Charleston
Bob Kahle,
Managing Director, Kahle Strategic Insights, LLC
(Former Associate Director, Riley Center for Livable Communities)
***********************************************************
Charleston Nonprofits are Invited to Apply
to Host AmeriCorps VISTA Members
The City of Charleston will be submitting its AmeriCorps VISTA Renewal Application in February 2021 and, in advance of that, will be selecting the VISTA host sites for the upcoming member year.  To that end, they seek applicants to host a VISTA for a one-year term of service.  The VISTA will work full time with your organization to build capacity for your organization to meet client needs.
AmeriCorps VISTA is…

the national service program of the Corporation for National and Community Service (CNCS) designed specifically to fight poverty. The program supports local efforts by engaging members in a one-year, full-time service year with a local organization.  All VISTA projects seek to build the capacity and sustainability of local organizations and agencies to serve their clients more effectively. Visit the AmeriCorps VISTA website for more information.
 A Virtual Informational Meeting will be held on Wednesday, January 6, 9:00-10:30 AM.  Please email Mindy Sturm at sturmm@charleston-sc.gov to register.  It is strongly recommended that a representative from your organization attend if you plan to apply, particularly if you will be a new applicant
Attendees (100)
Acecily Alexander
Community Manager
Enough Pie
Alissa C. Lietzow
Executive Director
Pro Bono Legal Services, Inc.
Amanda Lawrence
Sr. Director for Innovation, Partnership Excellence
Trident United Way
Amanda Nadel
Prosperity Center Operations Specialist
Trident United Way
Amelia Holcombe
Program Associate
Gaylord & Dorothy Donnelley Foundation
Amy Brennan
Outgoing Executive Director
Dragon Boat Charleston
Amy Wilson
Chief Compliance Officer
One80 Place
Angie Reynolds
Director of Education
Trident United Way
Beth De Santis
CEO
Fact Forward
Beverly Hardin
Chief Executive Officer
Carolina Youth Development Center
Bob Kahle
Managing Director
Kahle Strategic Insights
Brett Wadford
Director of Development
Center for Heirs' Property Preservation
C. Michael Bowman
President, BOD
Father to Father, Inc.
Caprice Atterbury
CEO
Origin SC
Caroline Byrd
VP of Corporate Development
Trident United Way
Crystal Campbell
Executive Director
Dorchester County First Steps
Cynthia Swenson
Project OKURASE
Dan Daniel
Director of Development and Communications
Charleston Parks Conservancy
David Platts
South Carolina Arts Commission
Dorothea Bernique
Executive Director
Increasing H.O.P.E Financial Training Center
Elmire Raven
East Cooper Community Outreach
Emily Bartels
Director
Reach Out and Read - Carolinas
Gillian Zettler
Executive Director
Charleston Wine + Food
GP McLeer
Executive Director
South Carolina Arts Alliance
Grace Gasper
Executive Director
Friends of Coastal South Carolina
Hannah Charney
Development Coordinator
Charleston Symphony Orchestra
Jeffrey Fleming
Chief Operating Officer
Palmetto Project, Inc.
Jennifer Ross
Director of Development
Gibbes Museum of Art
Kaela Hammond
Program & Compliance Manager
Coastal Community Foundation of SC
Kate Pratt
VP, Operations
SC Association for Community Economic Development
Kendall Biga
Program Coordinator
Charleston Hope
Kristy Danford
CJCC Project Director
Charleston County Criminal Justice Coordinating Council
Lisa Hart
Executive Director
Carolina Teen Center
Lynn Hutto
HR/Management Consultant
Greater Columbia Community Relations Council
Marie Elana Roland
CEO
The Navigation Center
Marie-Louise Moreto
President
Mount Pleasant Community Arts Center Committee
Mindy Sturm
Director
City of Charleston- Mayor's Office for Children, Youth and Families
Nichole Myles
Speaker/Consultant/Owner
Children's Museum of the Lowcountry
Phyllis Martin
Executive Director
Tri-County Cradle to Career Collaborative
Renee Linyard-Gary
Director of Health
Trident United Way
ReZsaun Lewis
Executive Director
Lowcountry Youth Services
Sam Clements
Executive Director
Doors To Dream
Samantha Alcozer
Conservation Coordinator
The Nature Conservancy
Sara Perry
Executive Director
Respite Care Charleston
Shayne Kinloch (deleted)
Director of Operations
Joseph H Neal Health Collaborative
Sherrie Snipes-Williams
CEO
Charleston Promise Neighborhood
Sherry Gilliam
Executive Director
Charleston County First Steps to School Readiness
Simone
South Carolina Arts Alliance
Stacey Denaux
CEO
One80 Place
Stephanie Barrow
Relationship Manager
Trio Solutions Inc. (TRIO)
Stephanie Cook
Program Coordinator
Berkeley County First Steps
Tarsha Wheaton
EHS-CCP Program Director
Charleston County First Steps EHS-CCP
Tatjana Beylotte
Executive Director
Charleston Jazz
47 Other Registered Attendees