Quickbooks Online: Solutions for Experts
In-depth Quickbooks Solutions for Experts
---
Thursday, September 14, 2023
Category: Learning Together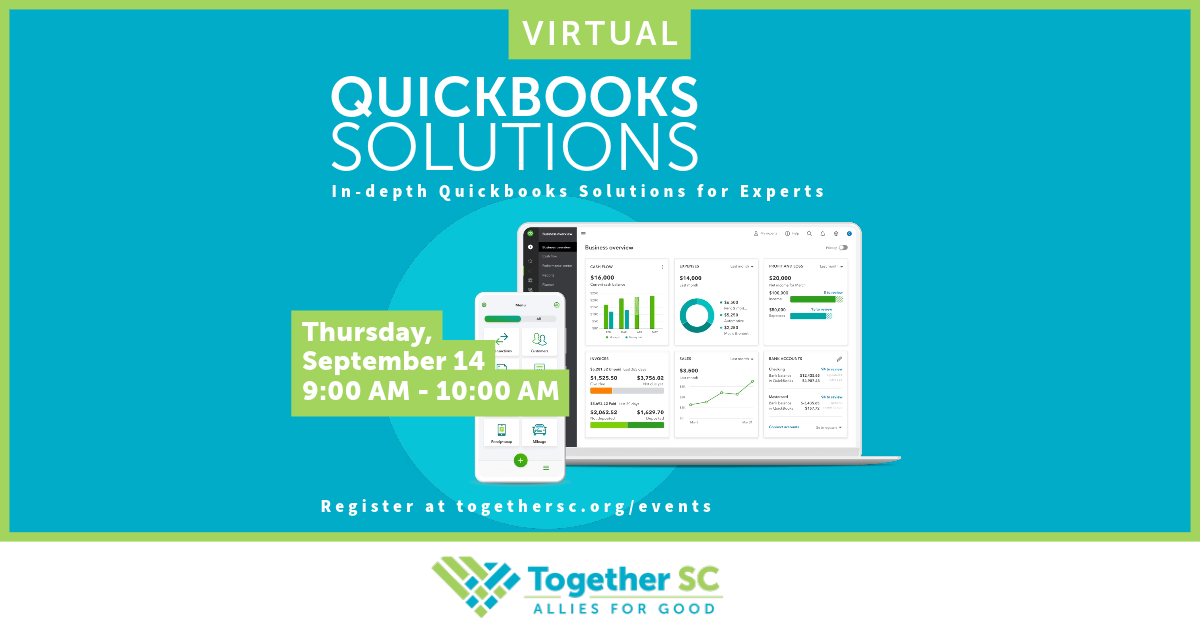 Responding to inquiries from her peers on the CEO listserv, Dana McConnell, CEO of CDS, who has spent many an hour wrangling QuickBooks into submission, has offered to share her insights regarding QuickBooks Online.
She will be joined by Ben Bullock, Together SC's COO.
Together, they review issues that have caused them difficulty and share the solutions they have found.
Bring your questions!
Attendees (73)
7 Other Registered Attendees
Please Note: This IS NOT a how-to session or for first-time users of QuickBooks online. Nor, is it for those using the desktop version of QuickBooks.
Together SC will offer sessions on these topics in partnership with QuickBooks Made Easy coming in November.
For More Information: