Together SC Past Board Chairs Lunch
---
Tuesday, February 18, 2020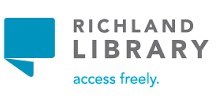 It's been twenty-three years since Mac Bennett and 45 founding members started building our statewide network of nonprofit leaders and their Allies. 


Nonprofits don't succeed without strong, engaged, visionary board chairs. Together SC is no exception. 


We invite Together SC past board chairs to join us for lunch and the sharing of our 2020 Strategic Plan. 
Attendees (20)
Ann Wright
Vice President for Advancement
Greenville Tech Foundation, Inc.
Antonio Boyd
President and CEO
Think Tank Consulting Group, LLC
Benjamin Bullock
Vice President & COO
Together SC
Carol Burdette
United Way of Anderson County
Denise Holland
Retired, Harvest Hope Food Bank
EdVenture Children's Museum
Erin Pate
President
EHP & Associates
Forrest Alton
President
1000 Feathers
Graham Adams
CEO
SC Office of Rural Health
Jill Bramblett
Executive Director
McLeod Health Foundation
Joan Hoffman
Chief Operating Officer
Children's Trust of SC
Mac Bennett
Senior Counsel
Capital Development Services
Madeleine McGee
President/CEO
Together SC
Melanie Huggins
Executive Director
Richland Library
Monroe Free
President and CEO
Habitat for Humanity of Greenville County
Russell Harris
Retired, Partners for a Healthy Community
S. Anne Walker
President & CEO
Alston Wilkes Society
Shayne Kinloch
Director of Operations
Together SC
Ted Hendry
Retired, United Way of Greenville County
2 Other Registered Attendees