Talking Together with Philanthropic Partners: Update with Dept of Education
---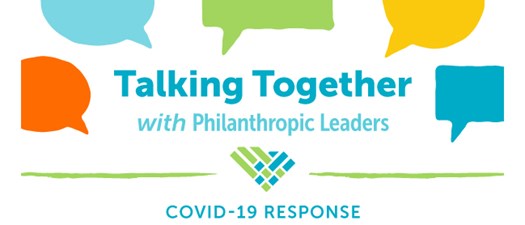 United Way Association of SC, SC Grantmakers Network and Together SC are joining together to host weekly calls for our philanthropic colleagues.
Our goal is to share what's happening across the state and to lift up and inspire philanthropic partnerships, locally and statewide.
Weekly calls will happen each Wednesday from 9:00 am to 9:45 am.
April 22nd:
The SC Department of Education will discuss and provide us with updates on feeding and e-learning efforts in our state's schools.
Thank you to our guest speakers!
Ron Jones (Director of Health and Nutrition)
Ron holds a Bachelor's Degree in Foodservice Management Associates Degree in Culinary Arts from Johnson and Wales University. Ron currently serves as Director of the Office of Health and Nutrition at the South Carolina Department of Education. Previously, Ron was the Culinary Specialist and Procurement Specialist for Greenville County Schools Food and Nutrition Services. Ron also held the title of Director of Foodservice for Spartanburg District Seven Schools and Director of Foodservice for the Monroe County Florida Schools in the sunny Florida Keys. Ron also has extensive experience in culinary education having formerly taught culinary arts at the high school level. Ron served as Director of Operations and Education for the Atlantic Culinary Academy, a le Cordon Bleu program offering Associate degrees in Culinary Arts.
Stephanie DiStasio (Director of Personalized Learning)
Stephanie DiStasio is Director of the Office of Personalized Learning for the South Carolina Department of Education. Throughout her career at the elementary, middle and high school level, Stephanie has focused on meeting the needs of all learners through a student centered approach. She draws on her varied experiences as a teacher, curriculum coordinator, and principal, and parent as she leads a team dedicated to challenging the status quo in teaching and learning. She now has the privilege of supporting educators across South Carolina implementing personalized, competency based education.
Registration Process
Please register so we can send you the recording or any materials afterwards.
Registering will also allow you to add each call to your calendar with the zoom call in number.
We encourage participants to join 5 minutes early so that we can begin on time. As soon as you join, please be sure to mute your line and enter your name & organization in the chat box.
After each weekly call, we will send out a follow-up email with the recording and other provided resources, as well as the link to register for the following week.
The Zoom details will remain the same for all calls, and is included in each event header, It will will also be provided upon registering for each call.
If you do not already have a profile in our database, be sure to set yours up when you register. It will make registering for future events go much quicker, and will help provide you with further resources.
If you have trouble, let Brandi Elkins know: brandi@togethersc.org.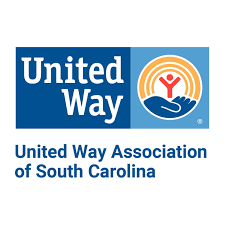 Agenda
April 22
9:00 AM

WELCOME


Benchmarks & Weekly Dashboard
9:05 AM

COLLECTIVE PHILANTHROPIC EFFORTS


Update on funds raised
9:10 AM

TOPIC 1


Update from SC First Steps
9:15 AM

TOPIC II


SC Department of Education will discuss feeding updates and e-learning
9:35 AM

TOPIC III


Advocacy Update and call with Representative Clyburn
9:40 AM

NEXT STEPS


Stay strong and adjourn
Attendees (54)
17 Other Registered Attendees