Philanthropic Partners Call - Facing Race Together: "I Am Not Alright"
---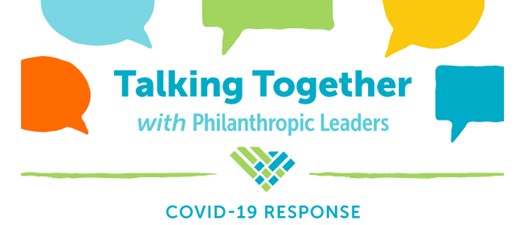 The United Way Association of SC, SC Grantmakers Network and Together SC join together to host calls for our philanthropic colleagues.
Our goal is to share what's happening across the state and to lift up and inspire philanthropic partnerships, locally and statewide.
These calls take place on Wednesdays from 9:00 to 9:45am.
This Wednesday, June 10th:
Facing Race Together: "I Am Not Alright"
Darrin Goss, president and CEO of the Coastal Community Foundation of South Carolina and Madeleine McGee, Together SC preident, will discuss Darrin's recent letter, "I am not alright."  This open and honest letter appeared in the June 8th edition of For Good Connections.
In it, Darrin generously shares with us his personal reactions to recent events and the murder of George Floyd in Minneapolis. 
He makes the case for equity rather than equality, and implores white people to speak up and act now. 
Wednesday's conversation will also discuss the role and opportunities for the philanthropic community to step up and lead.
Join us to share your thoughts and learn how you can be part of healing 400 years of oppression.
It will take an unrelenting commitment from all of us.
Guest Speaker:
Darrin Goss, President & CEO
Coastal Community Foundation
Registration Process
Registering allows you to add the call to your calendar and provides you with the Zoom link and password.
After each weekly call, we will send out a follow-up email with the recording and other provided resources, as well as the link to register for the following week.
If you do not already have a profile in our database, be sure to set yours up when you register.  This will make registering for future events easier. 
If you have trouble, contact Brandi Elkins: brandi@togethersc.org.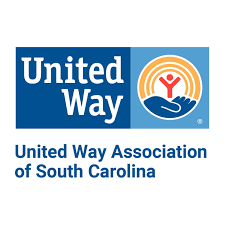 Attendees (68)
Allison Safford
Strategic Initiatives Officer
Hollingsworth Funds
Allison Smith
Resource Development and Fundraising Manager
United Way of Oconee County
Amanda Dow
Duke Energy Foundation Manager- SC
Duke Energy Foundation
Amber Jackson
Executive Director/CEO
United Way of Lancaster County, Inc.
Betty Gardiner
Director of Grantmaking and Development
South Carolina First Steps
Blakely Roof
President & CEO
United Way of Horry County
Bob Morris
Community Foundation of Greenville
Brandi Elkins
Membership Manager
Together SC
Bree Bess
Program Officer
BlueCross BlueShield of South Carolina Foundation
Caroline Rakar
Steering Committee
CCF
Catherine LaCour
Chief Marketing Officer
Blackbaud
Cynthia Curtis
J. Marion Sims Foundation
Dale Douthat
President & CEO
United Way of the Lowcountry
Darrin Goss
President & CEO
Coastal Community Foundation of SC
David Platts
South Carolina Arts Commission
Debbie Cooper
Director of Donor Services
Community Foundation of Greenville
Debbie Nelson
President and Founder
DNA Creative Communications
Debbie Rice
Senior Philanthropic Specialist
Wells Fargo
Donna V.S. Ortega
Community Investment Officer
J. Marion Sims Foundation
Emily Parrish
Executive Director
Children's Attention Home
Ericka Wooten
Sisters of Charity Foundation of SC
Heather Witt
Vice President of Community Impact
United Way of the Piedmont
Jaime Dailey-Vergara
Director of Marketing & Communications
United Way of the Lowcountry
Jeff McCormack
Executive Director
SC Physicians Care Charity
John Boyle
Trainer
Trident United Way
Kaky Grant
Principal
Grant Philanthropic Advisors
Kathy Jackson
New Business Development
Heurista
Katy Smith
Executive Director
Piedmont Health Foundation
Keisha Gray
Program Director, Early Childhood Development
Mary Black Foundation
Kendall Biga
Program Coordinator
Charleston Hope
Kerri Forrest
Lowcountry Program Director
Gaylord & Dorothy Donnelley Foundation
Kevin McCray
Community Building & Grants Manager
Frances P. Bunnelle Foundation
Kevin Patten
Vice President for Finance & Administration
Central Carolina Community Foundation
Langley Shealy
Steering Committee
SC Grantmakers Network
LaShauna Harrison
Chief Executive Officer
United Way of Oconee County
Lesa Kastler
The Community Foundation of Greenville
Madeleine McGee
President/CEO
Together SC
Mamie Nicholson
President
The Self Family Foundation
Marisel Losa
President & CEO
United Way of Greenwood & Abbeville Counties
Megan Seiner
Executive Director
SC Bar Foundation
Meredith Mathews
Program Manager
Sisters of Charity Foundation of SC
Michele Lineberger
Executive Director
The Springs Close Foundation
Michelle Shain
Senior Director of Development
United Way of Greenville County
Natalia Valenzuela Swanson
Program Director, Healthy Eating & Active Learning
Mary Black Foundation
Norvell Pettus
Community Relations Specialist
Dominion Energy
Rachael Fulmer
SC Business Developer
Lutheran Services Carolinas
Rebecca Melton
President/CPO
United Way of York County, SC
Sally Ehrenfried
Principal, Government Relations
Blackbaud
Sheila Caldwell
President/Founder
The Heart2Heart Foundation, Inc.
Susan B Bankson
Wells Fargo
Tory Mackey
Executive Director
Chapin Foundation
Veronica Hemmingway
Southern Lowcountry Director
Coastal Community Foundation of SC
Wilma Moore
Highland Community Outreach Advocate
United Way of the Piedmont
15 Other Registered Attendees