Talking Together with Nonprofit Leaders: Your Board WANTS to Engage!
---
Wednesday, February 24, 2021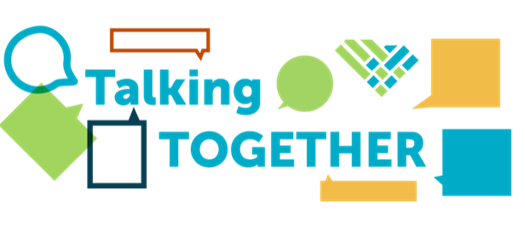 Why are most boards not engaged at the level we want them to be?
Usually because they don't know how. You can help them with some simple shifts.
Join Patrick Jinks for a great conversation to help your organization connect with its board members by:
Defining engagement
Re-imagining your meeting agendas
Keeping them strategic
Attendees (154)
Abby Watson
Rebuild Upstate
Acecily Alexander
Community Manager
Enough Pie
Allison Hunt
Executive Director
USS Yorktown Foundation
Amanda Cote
Director of Operations
Charleston Parks Conservancy
Amanda Sito
Director, Strategic Volunteer Engagement
Trident United Way
Amy Breault
Executive Director
Horry County First Steps
Amy Splittgerber
Executive Director
Healthy Learners
Andrew Boozer
Executive Director
Senior Resources
Andrew Wunderley
Executive Director
Charleston Waterkeeper
Andy Hall
CEO
AID Upstate
Angela Rodriguez
Executive Director
SC Spinal Cord Injury Association
Anita Case
Executive Director
Affinity Health Center
Anne Carpenter
Executive Director
Florence County Disabilities Foundation
Betty Gardiner
Director of Grantmaking and Development
South Carolina First Steps
Blakely Roof
President & CEO
United Way of Horry County
Brooke Robertson
Graphic Designer | Developer
Neue South Collective
Carmen Levitt
Director of Administrative Affairs
Spartanburg Academic Movement
Carol Reeves
Executive Director
Just Say Something
CAROLINE GRIER
Finance Director
Catawba Area Agency on Aging
Cary Plummer
Executive Director
CanHope
Catriona Carlisle
Executive Director
Meals on Wheels of Greenville
Cecilia Meggs
Executive Director
Lighthouse Ministries
Charlene McKnight
Executive Director
Four Giving Hearts
Chelsi Conaway
Executive Director
The Human Services Alliance of Greater Prince William
Cindy Johnson
Executive Director
Camp Happy Days, Inc.
Craig Currey
Chief Executive Officer
Midlands Housing Alliance
Debbie McKelvey
Executive Director
Windwood Family Services
Debbie Nelson
President and Founder
DNA Creative Communications
Diane Flanagan
CEO
Girl Scouts of Eastern South Carolina
Dolly Patton
Executive Director
Saluda Shoals Foundation
Elizabeth Hamilton
Administrative Officer
James Island Outreach
Elmire Raven
East Cooper Community Outreach
Emily Miller
Executive Director
Children's Advocacy Center of Spartanburg, Cherokee and Union Counties
Ericka Plater
Executive Director
Our Lady of Mercy Community Outreach
Erika Kirby
Executive Director
BlueCross BlueShield of South Carolina Foundation
Filippo Ravalico
Program Manager
South Carolina Environmental Law Project
George Chastain
Executive Director
Belle W. Baruch Foundation
Gillian Zettler
Executive Director
Charleston Wine + Food
Heather Witt
Vice President of Community Impact
United Way of the Piedmont
Jaclyn Kohlhepp
Owner/Founding Member, JTK Consulting LLC
JTK Consulting LLC
Jannie Lincoln
Community Engagement Coordinator
Molina Healthcare
Jen Howard
Executive Director
SC Land Trust Network
Jennifer Crosby
Executive Director
Dorchester Two Educational Foundation
Jenny McGill
Community Outreach Liaison
Serve & Connect
Jesse Blom
Executive Director
The Green Heart Project
Jordan Wolfe
Executive Director
Hub City Farmers' Market
Jose Giocamea
Director of Community Relations
AID Upstate
Judy Wilson
Director of Development
Greenville Tech Foundation, Inc.
Julie Trott
Executive Director
Habitat for Humanity of Kershaw County
Kati McArdle
Grants & Donor Communications Manager
Coastal Conservation League
Katie Zimmerman
Executive Director
Charleston Moves
Kecia Greenho
Executive Director
Reading Partners
Kerry Allen
GCDFI
Rivers Edge Retreat
Kimberly Martinez-Ward
CEO
Compass of Carolina
Kimberly Witherspoon
Haynsworth Sinkler Boyd, P.A.
Kristi Brock
Executive Director
Anderson Interfaith Ministries
Larry Hembree
Executive DIrector
Columbia Children's Theatre
LaTonya Boyd
Parent Educator Supervisor
Chester County First Steps
Laurie Ashley
Executive Director
Meals On Wheels - Anderson
Laurie Rovin
Nonprofit Consultant/Interim Executive Director
Laurie Rovin, LLC
Laurie Sessa
Board Member
Pattison's Academy
LaVanda Brown
Executive Director
YWCA Greater Charleston
Lelia King
Executive Director
Build Carolina
Lesa Kastler
Community Foundation of Greenville Board member
Linda Mitchell Johnson
Executive Director
Senior Citizens Association in Florence County
Lisa Hailey
President & CEO
EdVenture Children's Museum
Lizzie Bebber
Executive Director
United Ministries
Luanne Rodgers
Director of Philanthropy and Mission Advancement
Windwood Family Services
Lynn Hutto
HR/Management Consultant
Greater Columbia Community Relations Council
Mandy Black
Executive Director
Little Steps
Marie-Louise Moreto
President
Mount Pleasant Community Arts Center Committee
Matt Rosebrock
Business Development Manager
Charleston County Parks Foundation
Maurice Lawyer
Chief of Operations
The Legacy Foundation of SC
Meg Stanley
Executive Director
Eat Smart Move More SC
Megan Wildebour
Managing Director
PURE Theatre
Michael Brown
Executive Director
Sustaining Way
Michael Mahaffey
Consultant/Project Manager
Creo Coaching & Consulting
Norma Jean Suarez
Executive Director
Unity Health on Main
Paige Knowlson
Executive Director
Pattison's Academy
Paige Stephenson
President & CEO
United Way of the Piedmont
Patrick Jinks
Certified Leadership and Strategy Coach
The Jinks Perspective
Patsy Whitney
Executive Director
St. Luke's Free Medical Clinic
Phillip Clark
Associate Director
Just Say Something
Quinn Hayes
Development Specialist
Harvest Hope Food Bank
Ram'on Wideman
Turning Pages, Inc.
Richard Puffer
Executive Director
The Byerly Foundation
Sam Clements
Doors To Dream
Samantha Zimmerschied
Executive Director
The Advanced Institute for Development and Learning
Sara Green
Executive Director
SC Wildlife Federation
Scott Butler
Vice Chair, Board of Directors
Friends of the Reedy River
Shelley Price
Executive Director
GRASP
Sherrie Snipes-Williams
CEO
Charleston Promise Neighborhood
Steven Burritt
Executive Director
Mothers Against Drunk Driving
Susan Witkowski
Executive Director
Community Medical Clinic of Kershaw County
Tami Barlow
Director of Operations
Charleston Promise Neighborhood
Tatjana Beylotte
Executive Director
Charleston Jazz
Teresa Hunt
Office Manager
First Impression of South Carolina
Tina Christensen
Executive Director
Winyah Rivers Alliance
Tom Swanciger
Executive Director
Father to Father, Inc.
Tracey Jackson
Executive Director
Piedmont Care, Inc.
Tricia Richardson
CEO
SC Thrive
Victoria Ingalls
Director of Programs and Volunteer Engagement
Charleston Promise Neighborhood
52 Other Registered Attendees
For More Information: