Talking Together: Why Color-Blind Philanthropy Creates More Blind Spots
---
Wednesday, November 18, 2020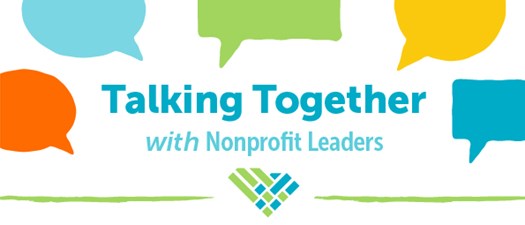 The Inclusion, Diversity, Equity & Access (IDEA) Committee of the Association of Fundraising Professionals (AFP) Lowcountry Chapter, in conjunction with TogetherSC, is hosting a meeting of the minds to discuss Why Color-Blind Philanthropy Creates More Blind Spots. The panel discussion will encourage a candid dialogue about the blind spots that exist in fundraising and steps we all can take to move in a new and improved direction. Panelists will share their varied experiences as a donor, grant funder, and small grass-roots nonprofit.
Participants will gain a new perspective for fundraising that promotes inclusion and diversity while recognizing the gaps that currently exist in fundraising.
Moderator: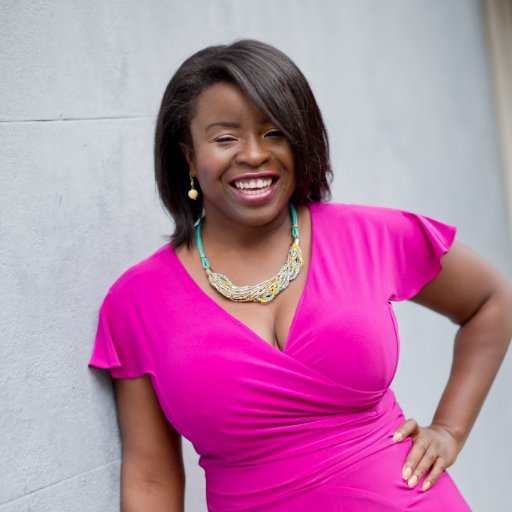 Quinetha Frasier
Fundraising Strategist and Deal Maker for Good
Panelists:
Joyce Maybin Nesmith,
Executive Director, Beyond Our Walls
Herbert L. Drayton, III,
Business Leader & Philanthropist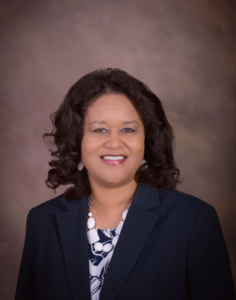 Mamie Nicholson,
President, The Self Family Foundation
Attendees (126)
Amy Breault
Executive Director
Horry County First Steps
Amy Wilson
Chief Compliance Officer
One80 Place
Argentini Anderson
Executive Director
Dress for Success Columbia
Ashley Redmond
Executive Director/Chief Development Officer
Roper St. Francis Foundation
Barbara Rackes
CEO
SC Women in Leadership
Becca Bosch
Program Sustainability AmeriCorps VISTA
NAMI Greenville
Beth De Santis
CEO
Fact Forward
Bob Morris
Community Foundation of Greenville
Bree Bess
Program Officer
BlueCross BlueShield of South Carolina Foundation
Brett Wadford
Director of Development
Center for Heirs' Property Preservation
C. Michael Bowman
President, BOD
Father to Father, Inc.
Caroline Mauldin
Southern Equity Collective
Craig Currey
Chief Executive Officer
Midlands Housing Alliance
Cynthia Swenson
Project OKURASE
Daniel Prohaska
President & CEO
Lions Vision Services
David Burden
Director of Nonprofit Recruiting
The Newell Group
Debbie Cooper
Director of Donor Services
Community Foundation of Greenville
Debbie Jones
Executive Director
Social Emotional Learning for South Carolina
Donna Ortega
Founder and Owner
NETTLESOME PROBLEM SOLVER
Donna Waites
Vice President of Programs
Sisters of Charity Foundation of SC
Eileen Chepenik
Executive Director
Trident Literacy Association
Elizabeth Houck
Strategic Initiatives Associate
Central Carolina Community Foundation
Elmire Raven
East Cooper Community Outreach
Ericka Wooten
Sisters of Charity Foundation of SC
Erin Fisher
Global Engagement - South Carolina
The Boeing Company
Ernest Brown
CEO
North Central Family Medicine
Heather Witt
Vice President of Community Impact
United Way of the Piedmont
Henrietta Woodward
Executive Director
Community First Land trust
Jennifer Bozard
Chief Operating Officer
One80 Place
Jennifer Ross
Director of Development
Gibbes Museum of Art
Joyce Nesmith
Executive Director
Beyond Our Walls at BOWs Meeting Place
Julie Hussey
CEO
Civic Communications LLC
Justin Stokes
Deputy Chief Conservation Officer - Nat'l Office
Audubon South Carolina
Kaky Grant
Principal
Grant Philanthropic Advisors
Karen Addy
Development Coordinator
Palmetto Animal Assisted Life Services (PAALS)
Karen Oliver
ECAC Program Manager
United Way of the Midlands
Kati McArdle
Grants Manager
Coastal Conservation League
Katie Norris
Senior Client Account Manager
Charityproud
Keisha Gray
Program Director, Early Childhood Development
Mary Black Foundation
Kelsey Crum
Executive Director
Carolina Dance Collaborative
Kena Dill
Leeza's Care Connection
Lakita Watson
Executive Director
Richland County Recreation Foundation
Lauren Gellatly
Director of Operations
Lowcountry Local First
Lauren Johnson
Director of Major Gifts
Roper St. Francis Foundation
Laurie Rovin
Nonprofit Consultant/Interim Executive Director
Laurie Rovin, LLC
Lenora Lefew
Volunteer and Development Coordinator
Harvest Hope Food Bank
Lorraine Chow
Communications Specialist
South Carolina Environmental Law Project
Luanne Rodgers
Chief Philanthropy and Mission Advancement Officer
Windwood Family Services
Mack Bigby
Executive director
KickingRacism
Madeleine McGee
President/CEO
Together SC
Mamie Nicholson
President
The Self Family Foundation
Mandy Black
Executive Director
Little Steps
Marc Pitman
CEO
The Concord Leadership Group
Marco Corona
Chief Development Officer
One80 Place
Marti Colucci
Managing Director
Leeza's Care Connection
Meg Stanley
Executive Director
Eat Smart Move More SC
Megan Reilly
Development Director
Charleston Pro Bono Legal Services
Minor Mickel Shaw
Chairman
Daniel-Mickel Foundation
Nancy Appel
Development Director
Coastal Conservation League
Paige Stephenson
President & CEO
United Way of the Piedmont
Pat Baxley
Grants/Development Manager
Girl Scouts of Eastern South Carolina
Quinn Hayes
Director of Women in Philanthropy
Harvest Hope Food Bank
Richard Puffer
Executive Director
The Byerly Foundation
Rodney White, Jr
Social Work Intern
Together SC
Samantha Alcozer
Conservation Coordinator
The Nature Conservancy
Samantha Scott
Corporate Relations Manager
Charleston Parks Conservancy
Samantha Shirley
Director of Business Development
Charityproud
Sara Green
Executive Director
SC Wildlife Federation
Stacey Denaux
CEO
One80 Place
Susan B Bankson
Wells Fargo
Tatjana Beylotte
Executive Director
Charleston Jazz
Tes Myrie
Major Gift Officer
Coastal Conservation League
Tina Marshall
Community Relations Officer
Palmetto Goodwill
Tina Ujcich
HR & Volunteer Resources Coordinator
Charleston County Parks Foundation
Vanessa Hill
Assistant ED for Operations
University of South Carolina Alumni Association
Wanda Newkirk
Executive Director
Nazareth House
49 Other Registered Attendees
Presented by: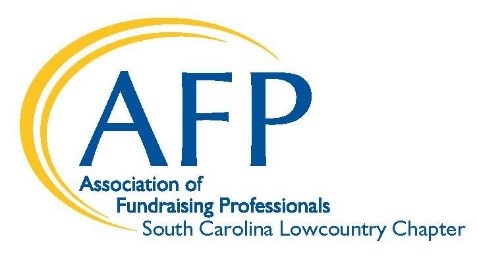 For More Information: