Talking Together with Nonprofit Leaders: Increasing Board Diversity
Practical Strategies for Equitable Board Inclusion
---
Wednesday, September 23, 2020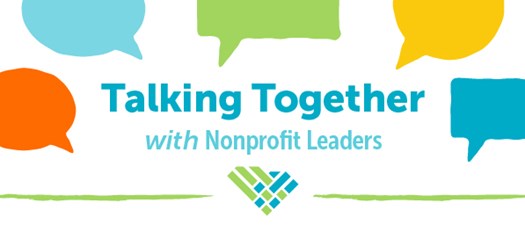 Talking Together with Nonprofit Leaders: Practical Strategies for Equitable Board Inclusion
Ms. Edwards will share practical tips gleaned in her recent research with SC nonprofit leaders designed to help nonprofits recruit (and retain!) diverse board members, increase board member engagement, and prepare future board members. 
She'll also share tenets for creating an inclusive environment and optimizing Board engagement.
Guest Speaker:
Shawn Edwards, MBA, SHRM-SCP, SPHR
Chief Diversity Officer, The Citadel
Lead Consultant, Solutions by Shawn Edwards
You must register to receive a confirmation email with Zoom link and password (check your junk/clutter box!) 

Attendees (130)
Alecia Watt
Hispanic Alliance
Amy Maciariello
Director of Strategy and Innovation
Trident United Way
Angela Rodriguez
Executive Director
SC Spinal Cord Injury Association
Cara Leepson
Executive Director
Redux Contemporary Art Center
Carolyn Rivers
The Sophia Institute
Cary Plummer
Executive Director
CanHope
Catherine Puckett
Program Director
Nonprofit Alliance
Dale Douthat
President & CEO
United Way of the Lowcountry
Dana McConnell
Executive Director
Center for Developmental Services
David Laird
Serve & Connect
Debbie Nelson
President and Founder
DNA Creative Communications
Debbie Rice
Senior Philanthropic Specialist
Wells Fargo
Djuanna Brockington
Executive Director
People Against Rape
Dolly Patton
Executive Director
Saluda Shoals Foundation
Donna Groomes
Board Member
EmmanuWheel
Donna Ortega
Founder and Owner
NETTLESOME PROBLEM SOLVER
Dr. Michael Jennings
Chief Diversity Officer
Hispanic Alliance
Elmire Raven
East Cooper Community Outreach
Emily Miller
Executive Director
Children's Advocacy Center of Spartanburg, Cherokee and Union Counties
Ericka Wooten
Sisters of Charity Foundation of SC
Gabby Totokotsopouos
Business Manager
Charleston Wine + Food
Gabrielle Yarborough
Development Director
East Cooper Habitat for Humanity, Inc.
Gillian Zettler
Executive Director
Charleston Wine + Food
Heather Witt
Vice President of Community Impact
United Way of the Piedmont
Helen Rogers
Director of Operations
Lowcountry Land Trust
Jaime Keegstra
Operations and Communications Manager
Emrys Foundation
Jamee Haley
Lowcountry Local First
Jamie Moon
President
Institute for Child Success
Jenna Elser
Artistic Director
Greenville Light Opera Works (Glow)
Jonathan Wright
Executive Director
Bridges for End-of-Life
Josephine McMullen
Board President
Emrys Foundation
Julie Trott
Executive Director
Habitat for Humanity of Kershaw County
Karen Oliver
ECAC Program Manager
United Way of the Midlands
Karyn Page-Davies
President/Executive Director
Stone Soup Storytelling Institute
Katie Norris
Senior Client Account Manager
Charityproud
Lana Kleiman
Executive Director
Charleston Legal Access
Laryn Weaver
Executive Director
Greenville Area Parkinson Society
Laura Ringo
Executive Director
Partners for Active Living
Laurie Ashley
Executive Director
Meals on Wheels-Anderson
Lesa Kastler
The Community Foundation of Greenville
Lili Coleman
Executive Director
Second Helpings, Inc.
Luanne Rodgers
Chief Philanthropy and Mission Advancement Officer
Windwood Family Services
Lynn Hutto
HR/Management Consultant
Greater Columbia Community Relations Council
Madeleine McGee
President/CEO
Together SC
Mamie Nicholson
President
The Self Family Foundation
Mandy Black
Executive Director
Little Steps
Margaret Kelly
Arm-in-Arm Board Member, Executive Committee
Arm-in-Arm
Marie-Louise Moreto
President
Mount Pleasant Community Arts Center Committee
Mattese Lecque
Retired Feddtal Government. USAR Maj 0/4
Mattese LLC
Meg Stanley
Executive Director
Eat Smart Move More SC
NaToya Cartledge
Executive Director
McCormick County First Steps
Norma Jean Suarez
Executive Director
Unity Health on Main
Peter Zalka
Board Chairman
Arm-in-Arm
Phillip Clark
Associate Director
Just Say Something
Phyllis Martin
Executive Director
Tri-County Cradle to Career Collaborative
Quinn Hayes
Director of Women in Philanthropy
Harvest Hope Food Bank
Randy Basinger
board member
Palmetto Animal Assisted Life Services (PAALS)
Sara Green
Executive Director
SC Wildlife Federation
Scott Gibbs
Vice Chairperson
Beaufort Arts Council
Shawn Edwards
Chief Diversity Officer
The Citadel
Stacey Denaux
CEO
One80 Place
Stephanie Kelley
Executive Director
East Cooper Community Outreach
Stephanie Portnall
Director of Development
American Heart Association
Steven Burritt
Executive Director
Mothers Against Drunk Driving
Tami Enright
Executive Director
The Bee Cause Project
Tannesha Clements
Executive Director/ COO
Lydia's Bowels of Mercy Home, Inc
Tatjana Beylotte
Executive Director
Charleston Jazz
Tina Gills
Development Director
Richland Library
Tosha Connors
Chief Executive Officer
My Sister's House, Inc.
Tricia Richardson
CEO
SC Thrive
Wanda Newkirk
Executive Director
Nazareth House
58 Other Registered Attendees