Talking Together with Nonprofit Leaders: Making the Switch to Online Events
---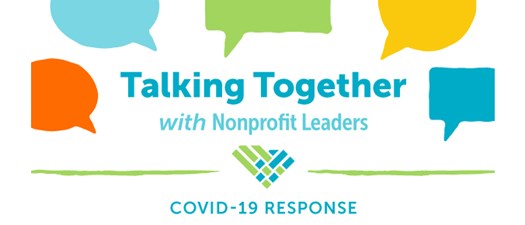 Making the switch – How to transition from in-person to online events
Over night the world went digital. Thousands of events worldwide were cancelled or postponed. However, just because we are all at home it doesn't mean we should stop growing, innovating or experiencing all the benefits in-person events bring. Simply meet your audience online. Join Blackbaud's residence event marketing experts to learn first-hand how to successfully pivot your event marketing strategy to an online stage. During this session we will review tips and tricks for a successful webcast audience interaction, negotiation tips for live event cancellations, and all the necessary considerations when making this transition to digital.
Guest Speakers:
Thom Kephart has over 15 years' experience in the field of marketing with 8 of them being directly tied to event marketing development. Thom spent 13 years at Amazon prior to joining the Blackbaud team where he successfully held several roles spanning across the marketing field. Currently, Thom oversees ~225 events a year varying in size & type across the global Blackbaud landscape. Thom has been a member of the Blackbaud for 2 years.
Kristen Belanger brings over 20 years' experience to the table with a wide variety of marketing experience spanning across brand, communication and event marketing. Kristen currently oversees Blackbaud's largest global events which include our annual bbcon event which brings in over 4000 attendees to our live audience and targeting 20,000 for our first digital bbcon gathering. Kristen has been a member of the Blackbaud team for 10 years.
Kristin Foldvik is a certified meeting professional with experience in both corporate & association meetings. She has planned all aspects of meetings from speaker selectin to negotiation of contracts and all the details in-between. Kristin brings over 20 years' experience to the table and has been a member of the Blackbaud team for 9 years.
You must register to receive a confirmation email with Zoom link and password (check your junk/clutter box!)

Attendees (126)
59 Other Registered Attendees