Colonial Life Introduces Its New Social Justice Fund
---
Wednesday, August 12, 2020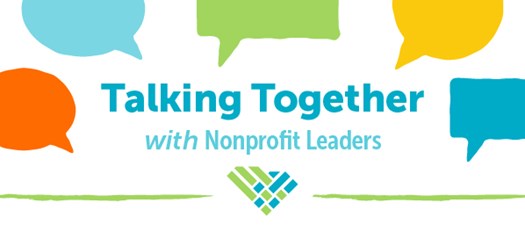 Columbia based, employee benefits provider, Colonial Life, along with their parent company, Unum, have established a new Social Justice Fund to support nonprofits working to end racism, discrimination and bias.
Join us to hear how to apply for grants to support efforts to create stronger, more equitable communities. 

Click here to read more about this grant opportunity
Guest Speaker: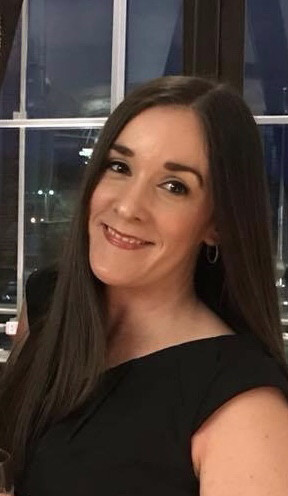 Alana Stroker, Program Manager for Corporate Social Responsibility
Colonial Life
Letter of Invite from Alana:
Greetings. My name is Alana Stroker, and I'm part of Colonial Life's Corporate Social Responsibility team. I started in non-profit as a boots on the ground employee working alongside area businesses and organizations striving to improve the community.
I've been in and have been supporting the nonprofit world for 10 years, but our current climate presents challenges unlike any I've ever seen. While adapting to life during a pandemic, our country was forced to confront an age-old issue and it's shown us we have much to do as a society.
At Colonial Life, we believe more can always be done to advance social justice and racial equality, which is why we're taking action toward progress and introducing our new Social Justice Fund to create stronger, more equitable communities.
The fund will support organizations working to end racism, discrimination and bias by supporting programs that focus on the underlying causes of the challenges they identify. The immediate focus will support organizations fighting for racial justice.
Funding decisions for the Social Justice Fund will be guided by our own employees, with representatives from our Employee Resource Groups working with members of Colonial Life's Corporate Social Responsibility team and our Office of Inclusion and Diversity. This model will ensure we're funding programs actively working to break the cycle and create change.
I hope you'll join us for this call with Together SC so we can answer questions you may have. 
See you on the 12th.
Alana
Attendees (78)
Adrienne Troy-Frazier
Executive Director
Berkeley County First Steps
Amber Jackson
Executive Director/CEO
United Way of Lancaster County, Inc.
Amy Breault
Executive Director
Horry County First Steps
Amy Holbert
Chief Executive Officer
Family Connection of SC
Angela Hayes
Community Affairs Specialist
Dominion Energy
Bonita Clemons
Executive Director
South Carolina Community Health Worker Association
Carol Reeves
Executive Director
Just Say Something
Catherine Schumacher
President/CEO
Public Education Partners
Crystal Huggins
Homeowner Services Coordinator
Home Works of America, Inc.
David Burden
Director of Nonprofit Recruiting
The Newell Group
Debbie Jones
Executive Director
SEL4SC
Debbie Nelson
President and Founder
DNA Creative Communications
Donn Mack
Executive Director
South Carolina Community Health Worker Association
Ericka Wooten
Sisters of Charity Foundation of SC
Jeff Becraft
Executive Director
Youth Corps
Joyce Ford
Executive Director
The Naomi Project
Kabrina Bass
Executive Director
Midlands Mediation Center
Karen Oliver
ECAC Program Manager
United Way of the Midlands
Kate Pratt
VP, Operations
SC Association for Community Economic Development
Keisha Gray
Program Director, Early Childhood Development
Mary Black Foundation
Lakita Watson
Executive Director
Richland County Recreation Foundation
Lana Kleiman
Executive Director
Charleston Legal Access
Laurie Rovin
Nonprofit Consultant/Interim Executive Director
Laurie Rovin, LLC
Leslie Lee
Executive Director
Fine Arts Center of Kershaw County
Madeleine McGee
President/CEO
Together SC
Mary Butz
Administration & Office Coordinator
Tri-County Cradle to Career Collaborative
Mary Dell Hayes
Project Manager, SC Counts 2020
United Way Association of SC
Mary Woodiwiss
Director of Grants and Projects
Greenwood County Community Foundation
Maurice Lawyer
Chief of Operations
The Legacy Foundation of SC
Norma Jean Suarez
Executive Director
Unity Health on Main
Norvell Pettus
Community Relations Specialist
Dominion Energy
Oakley Dickson
Executive Director
Youth Corps
Rachel Hui-Hubbard
Program Coordinator
The Early Learning Partnership of York County
Sally McClellan
SC Association for the Education of Young Children
Sandy Morckel
President & Change Agent for Inspired Philanthropy
Solutions for the Greater Good
Sara Massey
President
Syn-Mass LLC
Shond Graham
Coordinator of Fundraising Events & Projects
The Legacy Foundation of SC
Sue Berkowitz
Director
S.C. Appleseed Legal Justice Center
Sue Williams
CEO
Children's Trust of South Carolina
Summer Tebalt
Director
AccessHealth Spartanburg
Teresa Creech
Executive Director
The Early Learning Partnership of York County
Tish McCutchen
Director
Jolley Foundation
Vince Matthews
Executive Director
Joseph H Neal Health Collaborative
Yolanda Anderson
Development/Donor Manager
Midlands Mediation Center
34 Other Registered Attendees