Volunteer Admin Alliance: SC Service Commission 101
Learn About the SC Service Commission and How It Enhances Volunteerism
---
Thursday, September 8, 2022
10:00 AM - 11:00 AM (EDT)
Category: Volunteer Admin Alliance
Representatives with the South Carolina Service Commission will present to Volunteer Admin. Alliance members on AmeriCorps national service programs as well as the commission's role in supporting volunteerism in South Carolina. Given the range of the VAA membership's familiarity and experience with AmeriCorps, the presentation will span a highlight of introductory topics and will also dive into more specifics around ways to form linkages with AmeriCorps, from ad hoc service projects to host sites and at-large programs.
AmeriCorps
is a federal agency dedicated to national service that has existed since the 1990s. AmeriCorps annually places over 50,000 national service members across the 50 US states and territories. AmeriCorps supports engaging national service members at locations across the country through grants and partnerships with programs ranging from multi-state agencies to small, hometown nonprofits and public agencies addressing local needs.
AmeriCorps branches of service include AmeriCorps State and National (direct service), AmeriCorps VISTA (capacity building), AmeriCorps Seniors RSVP, AmeriCorps Seniors Foster Grandparents, AmeriCorps Seniors Senior Companion, and AmeriCorps NCCC. Each branch of AmeriCorps has a unique approach to national service anchored within community-level partnerships.
AmeriCorps members
serve in schools, community centers, government branches, on trails, and at disaster sites in a wide array of focus areas including Education, Economic Opportunity, Healthy Futures, Environmental Stewardship, Disaster Services, and Veterans and Military Families.
AmeriCorps South Carolina in the 2021-2022 cycle deployed close to 300 national service members serving at over 120 sites across the state through 17 local, regional, and statewide programs across 5 national service focus areas.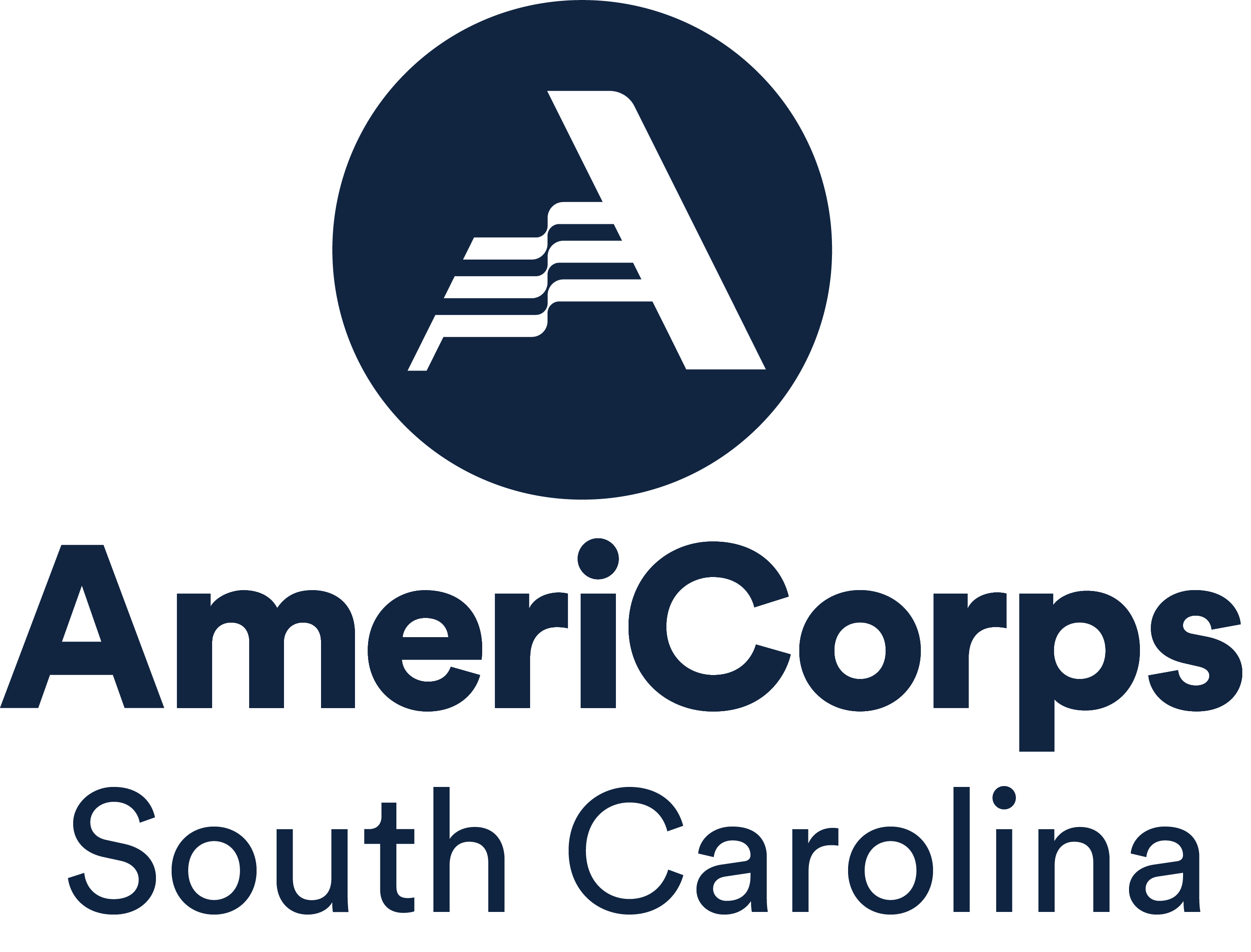 For More Information: