Removing Our Blinders: How Boeing Leaders are Tackling Equity Issues
---
Wednesday, August 3, 2022
via Zoom
Category: Removing Our Blinders
Rescheduled from June to August 3, 2022.
Boeing executives, Tommy Preston and Edward Rawl, will share their personal stories, their experiences working in partnership on Boeing's corporate diversity efforts, and the value they place on working with nonprofits on racial equity and diversity work.
As SC natives, now leading in a global organization, Tommy and Edward have seen how their efforts in South Carolina are now informing Boeing's DEI efforts nationally and globally.
We will explore their beliefs that this is work where nonprofit boards and leaders, can and must lead and how corporations and nonprofits might work together.
Presenters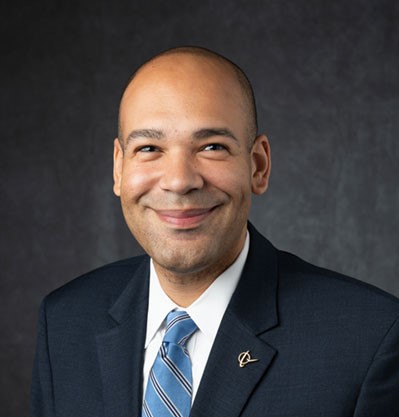 Tommy Preston, Jr. - Vice President Ethics, Law, & Global Compliance, The Boeing Company
Tommy leads a team of global professionals focused on articulating, amplifying, and embedding the company's values across the enterprise. The Ethics organization also ensures efficient and trusted reporting mechanisms and a strong anti-retaliation policy; works with senior leadership to foster a speak-up culture through messaging and employee engagement; and embeds ethics advisors across Boeing business units and sites to identify risk areas, reinforce expectations of ethical behavior and provide bespoke guidance to employees.
Preston is also co-chair of the company's Racial Equity Task Force and collaborates with stakeholders to advance key measures of equity, diversity, and inclusion within the company.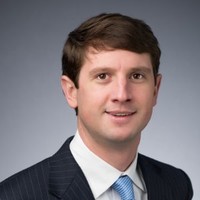 Edward Rawl, Jr. - Senior Director - – Ethics, Law, & Global
Compliance
Edward Rawl is the Senior Director of Ethics in Boeing's Law & Global Compliance organization. Edward leads a team responsible for monitoring systemic and localized compliance risks and leveraging intelligence to develop solutions in partnership with business leaders across the enterprise. In addition, his team audits the effectiveness of risk mitigation efforts ensuring solutions are effective and enduring.
Edward previously served as Senior Counsel in Boeing's Law Department, working on a wide range of matters across the enterprise with a deep focus on organized labor, employment disputes, and effective workforce planning. Prior to joining Boeing in 2016, Edward was a partner at a large national law firm in Columbia, South Carolina. Edward is a founding member of Boeing's 20-member Racial Equity Task Force
advising the Company's senior-most leaders on matters related to diversity, equity, and inclusion, driving systemic improvements across the globe.
Edward is a native South Carolinian. He received his undergraduate degree from the Univ. of South Carolina and his law degree from the Univ. of South Carolina School of Law. He is "AV" rated by Martindale-Hubbell, received the Compleat Lawyer Award from the Univ. of South Carolina School of Law previously served on the board of the American Bar Association, and is the former chair of the Employment and Labor Law Section of the South Carolina Bar.
Attendees (133)
8 Other Registered Attendees