Removing Our Blinders: How Boeing Leaders are Tackling Equity Issues
---
Category: Removing Our Blinders
Boeing executives, Tommy Preston and Edward Rawl, will share their personal stories, their experiences working in partnership on Boeing's corporate diversity efforts, and the value they place in working with nonprofits on racial equity and diversity work.
As SC natives, now leading in a global organization, Tommy and Edward have seen how their efforts in South Carolina are now informing Boeing's DEI efforts nationally and globally.
We will explore their beliefs that this is work where nonprofit boards and leaders, can and must lead and how corporations and nonprofits might work together. 
NOTE: This session was originally scheduled for June 1, but had to be rescheduled to accomodate the presenters' schedules.
Presenters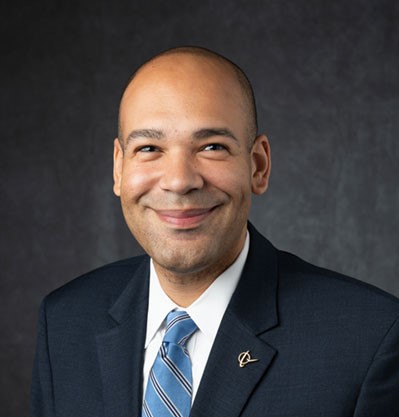 Tommy Preston, Jr. - Vice President Ethics Law & Global Compliance, The Boeing Company  
Tommy leads a team of global professionals focused on articulating, amplifying and embedding the company's values across the enterprise. The Ethics organization also ensures efficient and trusted reporting mechanisms and a strong anti-retaliation policy; works with senior leadership to foster a speak up culture through messaging and employee engagement; and embeds ethics advisors across Boeing business units and sites to identify risk areas, reinforce expectations of ethical behavior and provide bespoke guidance to employees.
Preston is also co-chair of the company's Racial Equity Task Force, and collaborates with stakeholders to advance key measures of equity, diversity and inclusion within the company.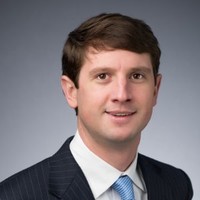 Edward Rawl, Jr. - Senior Counsel - Labor, Employment & Benefits Law Group at Boeing
Edward works on a wide range of labor and employment matters related to strategy, counseling and advice, union avoidance, and litigation across the Boeing enterprise with a geographic focus in Alabama, Arizona, Florida, South Carolina, North Carolina, Mississippi, Louisiana, Texas and West Virginia, supporting Boeing Commercial, Defense, and Services businesses.
Prior to joining Boeing in 2016, Edward was a partner at Fisher Phillips LLP in Columbia, South Carolina. Edward is a member of Boeing's 20-member Racial Equity Task Force advising the Company's CEO and Executive Counsel on matters related to diversity, equity, and inclusion, driving systemic improvements across the enterprise. 
Attendees (68)
Adela Mendoza
Executive Director
Hispanic Alliance
Alexandria Russell
Development Manager
Charleston Legal Access
Allison Safford
Strategic Initiatives Officer
Hollingsworth Funds
Alyssa McKenzie
Development Officer
Chapman Cultural Center
Amelia Wilks
Community Relations Coordinator
Children's Trust of SC
Beth De Santis
CEO
Fact Forward
Betty Parker
President
Sharper Development Solutions, Inc.
Brenda Shaw
Chief Development Officer
Lowcountry Food Bank
Brooke Robertson
Graphic Designer | Developer
Neue South Collective
Cheryl O'Donnell
Executive Director
Florence Crittenton Programs of SC
Craig Currey
Chief Executive Officer
Midlands Housing Alliance
Daniel Mayer
President & CEO
Chapman Cultural Center
David Laird
Able South Carolina
Elmire Raven
East Cooper Community Outreach
Ericka Wooten
Sisters of Charity Foundation of SC
Erin Fisher
Global Engagement - South Carolina
The Boeing Company
Gabby Totokotsopoulos
Business Manager
Charleston Wine + Food
Gail Phillips
Program Manager Pee Dee/Coastal South Carolina
Reach Out and Read - Carolinas
Grace Lewis, CFRE
Executive Director
HOPE in Lancaster, Inc.
Holly Whitfield
Executive Director
Alliance For Full Acceptance
Jamie Moon
President
Institute for Child Success
Jeffrey Fleming
Chief Operating Officer
Palmetto Project, Inc.
Jennifer Bozard
Chief Operating Officer
One80 Place
Jessica Williford
Director, Global Engagement Southeast Region
The Boeing Company
Joan Hoffman
Chief Operating Officer
Children's Trust Fund of South Carolina
Josh Bullock
Insurance Agent/Resource Specialist
Palmetto Project, Inc.
Justina Siuba
Data Governance Coordinator
South Carolina First Steps
Kaela Hammond
Program & Compliance Manager
Coastal Community Foundation of SC
Kathryn Harvey
Founder
Neue South Collective
Kati McArdle
Grants Manager
Coastal Conservation League
Katie Reams
Community Impact Manager
United Way Association of SC
Kecia Greenho
Executive Director
Reading Partners Charleston
Kim Clark
Americorps VISTA member
Tri-County Cradle to Career Collaborative
Kimberly Melick
Director Of Operations
Children's Cancer Partners of the Carolinas
Koe-Yonna Pushia
Volunteer Engagement Manager
Black River United Way
LaQuinta West
Deputy Director
Dorchester Seniors, Inc.
Lauren Luneckas
Executive Director
Children's Museum of the Upstate
Lynn Hutto
HR/Management Consultant
Greater Columbia Community Relations Council
Madeleine McGee
President/CEO
Together SC
Marisel Losa
President & CEO
United Way of the Lakelands
Mark Ward
Director of Operations and Member Services
United Way Association of SC
Maura Langston
Business Development Manager
Turn90
Mauricio Orozco
Public Information Coordinator
SC Commission for Minority Affairs
Megan Seiner
Executive Director
SC Bar Foundation
Melissa Price
Assistant Director
South Carolina Respite Coalition
Michel'le Cathey
Associate Director
The ARK of SC
Millicent Lann
Development & Outreach Coordinator
Justice 360
Nancy Appel
Development Director
Coastal Conservation League
Natalie Jones
Director of Public Programs
Charleston Parks Conservancy
Nate Barber
CEO
SC Community Loan Fund
Nysa Hicks
Development Director
Charleston Wine + Food
Oakley Dickson
Executive Director
Youth Corps
Paige Stephenson
President & CEO
United Way of the Piedmont
Regina Ciphrah
Owner & Principal
Verbalizing Visions LLC
Rochelle Williams
Executive Director
Governor's School for the Arts and Humanities Foundation
Rusty Infinger
Deputy Director of Operations/General Counsel
SC Legal Services
Sallie Bachman
Chief of Staff
HopeHealth Inc
Selena Anderson
Director, Human Resources
Girl Scouts of South Carolina - Mountains to Midlands
Spencer Scott
Executive Director
Florence County First Steps
Steven Burritt
Executive Director
Mothers Against Drunk Driving
Sydney Conrad
Director of Education and Training
My Sister's House, Inc.
Teresa Johnson
Director of People & Culture
Lowcountry Food Bank
Terra Bell
Community Engagement Coordinator
Smokefree SC
Timothy VanDenBerg
Attorney
VanDenBerg Law Firm LLC
Tom Swanciger
Executive Director
Father to Father, Inc.
Yokima Cureton
Volunteer
Lancaster County Community Center
2 Other Registered Attendees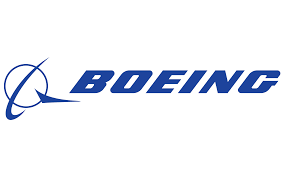 For More Information: