Removing our Blinders: Hosted by Tom Keith
Elevating the Values of Diversity, Equity, and Inclusion
---
Thursday, February 4, 2021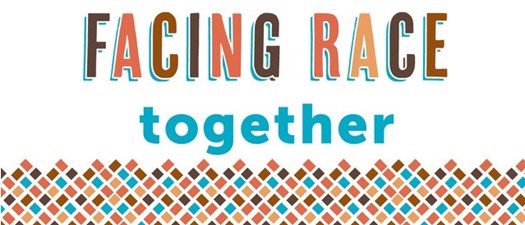 When the Sisters of Charity Foundation started the intentional process of elevating the values of diversity, equity, and inclusion, Tom Keith understood that it was not possible to separate this work into personal and professional spheres.
He could not commit to these ideas professionally and not commit to them personally.
During this session, Tom Keith, President of the Sisters of Charity Foundation, will talk about his personal and professional journey in the areas of diversity, equity, and inclusion.
Sponsored by:

Attendees (130)
Allie Astor
Farm to School Program Coordinator
The Green Heart Project
Anita Case
Executive Director
Affinity Health Center
Ashley Whitt
Senior Program Officer
Spartanburg County Foundation
Becca Bosch
Program Sustainability AmeriCorps VISTA
NAMI Greenville
Becky Callaham
Executive Director
Safe Harbor
Beth De Santis
CEO
Fact Forward
Beth Singletary
Director of Accountability and Admin
Richland County First Steps
Betty Gardiner
Director of Grantmaking and Development
South Carolina First Steps
Brianna Pee
211 Regional Coordinator
United Way Association of SC
Brooke Robertson
Graphic Designer | Developer
Neue South Collective
Carol Reeves
Executive Director
Just Say Something
Cecilia Meggs
Executive Director
Lighthouse Ministries
Cheryl O'Donnell
Executive Director
Florence Crittenton Programs of SC
Cierra Fowler
Director of Resident and Community Engagement
Spartanburg Housing Authority
Clare Jordan
Vice President
Capital Development Services
Craig Currey
Chief Executive Officer
Midlands Housing Alliance
Crishell Bass
Career Counselor
SC Department of Education
Daniel Prohaska
President & CEO
Lions Vision Services
Darlene Paradise
Director of Development
Dickerson Children's Advocacy Center
Dawn Dowden
Chief Operating Officer
Homes of Hope
Debbie Nelson
President and Founder
DNA Creative Communications
Dodi Hodges
Executive Director
Palmetto Literacy Council
Donna Waites
Vice President of Programs
Sisters of Charity Foundation of SC
Elizabeth Hamilton
Administrative Officer
James Island Outreach
Emily Juszczyk
Camp & Programs Manager
Camp Happy Days, Inc.
Erica Teal
Communications Coordinator
Children's Cancer Partners
Ericka Wooten
Sisters of Charity Foundation of SC
Geales Sands
Executive Director
Frances P. Bunnelle Foundation
Georgia Famuliner
COO
Welvista, Inc.
Greta Young
Executive Director
The Parenting Place
Heather Witt
Vice President of Community Impact
United Way of the Piedmont
Holly Raines
Volunteer and Development VISTA
St. Luke's Free Medical Clinic
Jane Jasien
Development Coordinator
St. Christopher's Children Inc
Janie Williams
Administrator
Reid Chapel AME Church/V.V. Reid School
Jannie Lincoln
Community Engagement Coordinator
Molina Healthcare
Jeff McCormack
Executive Director
SC Physicians Care Charity
Jennifer Rogers
Former Executive Director
Palmetto Animal Assisted Life Services (PAALS)
JoAnn Turnquist
President/CEO
Central Carolina Community Foundation
Judy Wilson
Director of Development
Greenville Tech Foundation, Inc.
Julie Walker
President
J.H. Walker Legacy Foundation
Kaky Grant
Principal
Grant Philanthropic Advisors
kara anderson
communication
USTA South Carolina
Kristen Terlitsky
Volunteer Outreach Coordinator
Sexual Trauma Services of the Midlands
LaQuinta West
Deputy Director
Dorchester Seniors, Inc.
Larry Hembree
Executive DIrector
One Columbia for Arts & History
LaTonya Boyd
Executive Director
Chester County First Steps
Leigh Thomson
Executive Director
Dorchester Seniors, Inc.
Lesa Kastler
The Community Foundation of Greenville Board
Lisa Larson
Executive
Just Say Something
Luanne Rodgers
Chief Philanthropy and Mission Advancement Officer
Windwood Family Services
Lynn Hutto
HR/Management Consultant
Greater Columbia Community Relations Council
Mamie Nicholson
President
The Self Family Foundation
Maria Michalet
Americorp Outreach Coordinator
Dorchester County First Steps
Marti Colucci
Managing Director
Leeza's Care Connection
Mary Butz
Administration & Office Coordinator
Tri-County Cradle to Career Collaborative
Maya Pack
Executive Director
South Carolina Institute of Medicine & Public Health
Megan Reilly
Development Director
Charleston Pro Bono Legal Services
Megan Wildebour
Managing Director
PURE Theatre
Meredith Mathews
Program Manager
Sisters of Charity Foundation of SC
Murray Neale
Executive Director
Charleston Area Therapeutic Riding
Paige Stephenson
President & CEO
United Way of the Piedmont
Phillip Clark
Associate Director
Just Say Something
Phyllis Martin
Executive Director
Tri-County Cradle to Career Collaborative
Quinn Hayes
Director of Women in Philanthropy
Harvest Hope Food Bank
Rodney White, Jr
Social Work Intern
Together SC
Selena Anderson
Director, Human Resources
Girl Scouts of South Carolina - Mountains to Midlands
Shelby Villnow
Public Relations Specialist
IT-oLogy
Sherry Gilliam
Executive Director
Charleston County First Steps
Susan DeVenny
CEO
Arras Foundation
Terri Lottchea
Operations Manger
Frances P. Bunnelle Foundation
Theresa Bowles
Volunteer, Past Board Chair
Angels Charge Ministry
Veyounder Brown
Volunteer Outreach Director
Lighthouse Ministries
VictorIa Haugen
Chief Strategy Officer
SC Community Loan Fund
57 Other Registered Attendees
For More Information: