Removing Our Blinders: Change Agents in the Rural South
Views from Different Sides of the Tracks
---
Category: Removing Our Blinders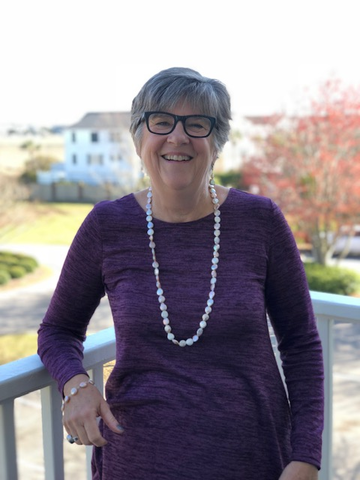 Panelist: Geales Sands, Executive Director, Frances P. Bunnelle Foundation
Geales is the founding Executive Director of the Frances P. Bunnelle Foundation, a place-based foundation established in 2000 with a mission to improve the quality of life for Georgetown County, SC residents.  As the primary funder in a relatively small, rural community (63,000), our work involves much more than grantmaking.  We work with nonprofits and government entities striving to improve Georgetown County, SC on many levels including building capacity and fostering collaboration both regionally and locally. Creating opportunity is a focal point of our giving in work we call Education to Career. Since its inception, the Foundation has invested $30M in Georgetown County.  Geales received her BA from Louisiana State University in Baton Rouge. She is married to John and they are the proud parents of two smart, funny, compassionate, daughters who both work in the nonprofit field, one in philanthropy and the other in land conservation.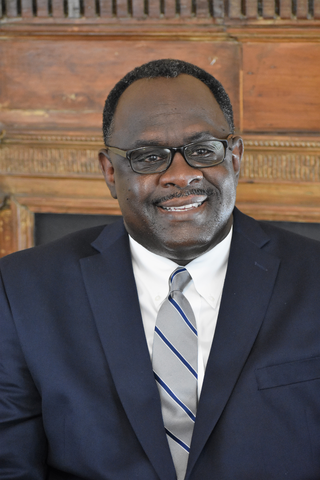 Panelist: Ray C. Funnye, Director of Public Services, Georgetown County
Ray grew up in Georgetown County, leaving to pursue his undergraduate Civil Engineering Technology degree at Savannah State University. He remained in Atlanta for more than a decade to hone his technical and managerial skills. In the early 1990s, an opportunity arose for Ray to return to his hometown and serve the community he felt indebted to for his early character formation. He accepted the position of Plans Examiner and advanced to Public Works Manager in less than two years.
 In 2002, Ray was promoted to the position he holds today: Director of Public Services. In this position he is fiscally, operationally, and managerially responsible for seven major divisions: the Georgetown County Airport, Public Works, Engineering/Capital Projects, Stormwater, Environmental Services, Fleet Services, and Facilities Services. In his time here, he has earned his Master's Degree in management, received awards too numerous to list, and secured a valuable accreditation for the County from the American Public Works Association—but this is not what fuels his passion for public service. Respect is not awarded; it is earned over years by demonstrating fairness, expertise, and that asset that somehow defies definition called "character."
Ray's tremendous competency, coupled with his boundless energy and enthusiasm for serving the public, make him a larger-than-life figure here in Georgetown County. His door is always open, and it is no wonder he routinely puts in 12-hour days, because no matter how busy he is, he simply will not turn away any citizen who comes in with an issue. In the evenings and on weekends, his service orientation continues: Ray is the Executive Director and Founder of The Village Group, an organization dedicated to youth development including but not limited to ACE (Aviation Career Education) and after-school academies, and the Trustee Board treasurer of Bethel AME Church. He has spoken to thousands of students at local Career Days, and actively seeks interns from underserved locales for employment opportunities. Ray is considered Georgetown's go-to person on myriad levels in both a professional and personal context for our more than 61,000 residents.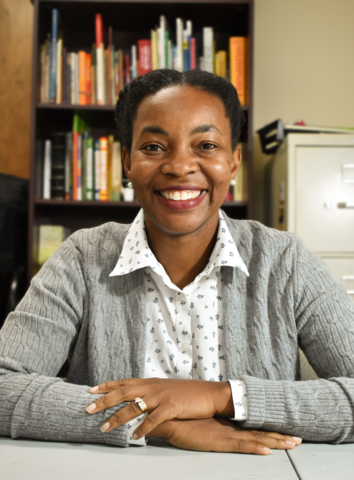 Facilitator: Dr. Tracy Bailey, Founder & Executive Director, Freedom Readers
Tracy Swinton Bailey holds a Doctor of Philosophy in Language and Literacy in the Department of Instruction and Teacher Education at the University of South Carolina and is the founder and executive director of Freedom Readers, Inc., a nonprofit company dedicated to improving reading skills in low-income communities. Tracy seeks to instill in teachers, students, and the community at large the belief that every student can learn and every learner has the responsibility to pass on new knowledge to another. Her research interests involve the connection between home and school and the role that the community plays in supporting the literacy development of emerging readers and writers. Tracy also holds degrees in Secondary Education (M.Ed.) and English (B.A.) from Coastal Carolina University and the College of Charleston, respectively. She spent six years teaching high school English in a rural community and three years working as an educational consultant in urban school districts. She has received the Continuing Incentive Scholarship (2010) and the Lorin W. Anderson Dissertation Research Award (2009, 2013).
Tracy has worked as a professional development associate with The Leadership and Learning Center, a subsidiary of Houghton Mifflin Harcourt, and was an affiliate in a yearlong Nieman Foundation fellowship program at Harvard University (2013-2014) where she audited the class Sparking Social Change at the Kennedy School of Government. Tracy also worked as a Curriculum Implementation Manager with Achieve 3000, a remote instruction provider. Her teaching experience at the university level includes serving as an adjunct professor in the Spadoni College of Education at Coastal Carolina University. With the publication of Riverside Blues in 2019, Tracy added novelist to her list of achievements and is working on a second book, Forever Free, released by Other Press in 2021. When she is not writing or engaged in the many adventures that comprise her work with Freedom Readers, Tracy enjoys serving on the Waccamaw Community Foundation Board of Directors which she joined in January of 2020. She is married to award-winning writer, Issac J. Bailey, and is the mother of two wonderful children, Kyle and Lyric.
Attendees (94)
Aaron Stroud-Romero
VP of Field Operations
OneWorld Health
Alana Jordan
Development & Membership Director
Together SC
Alecia Klauk
Executive Director
Chapin We Care Center
Alexis Whitmire
Grants Administrator
Spartanburg Regional Foundation
Alyssa McKenzie
Development Officer
Chapman Cultural Center
Amelia Holcombe
Program Associate
Gaylord & Dorothy Donnelley Foundation
Amy Breault
Executive Director
Horry County First Steps
Amy Norville
Human Resources Manager
Hope Center for Children
A'Netra Hardy
Regional Outreach Paralegal
SC Legal Services
Angela Barwick
Program Director
Neighbor to Neighbor of South Carolina
Annah Nieman
Operations Coordinator
Florence Crittenton Programs of SC
Ashley Nelson
Program & Communications Officer
Frances P. Bunnelle Foundation
Ayana Crawford
Community Relations Consultant
SC Human Affairs Commission
Barbara Black
Founder/CEO
Lydia's Bowels of Mercy Home, Inc
Beatrice Bryson
FOUNDER
Roman's 6 and 4 Ministries
Belle Zeigler
Executive Director
Eastern Carolina Community Foundation
Benjamin Byrd
Board Member
Pee Dee Community Project
Beth Greene
Volunteer Coordinator
Dorchester Seniors, Inc.
Bonnie Kapp
President & CEO
New Morning
Brooke Robertson
Graphic Designer | Developer
Neue South Collective
Caroline Mauldin
Southern Equity Collective
Chad Scott
Director of Development & Agency Relations
Harvest Hope Food Bank
Charlene Jones
Program Director
SWITCH
Christine Ellis
Deputy Director
Winyah Rivers Alliance
Craig Currey
Chief Executive Officer
Midlands Housing Alliance
Crystal Campbell
Executive Director
Dorchester County First Steps
Cynthia Curtis
Arras Foundation
Diane Carlson
Associate Director
Hospice & Palliative Care Foundation
Donna Waites
Vice President of Programs
Sisters of Charity Foundation of SC
Duchett Polite Hylton
Executive Director
Jasper County First Steps
Elizabeth Hartnett
Program Coordinator
SC Center for Community Literacy
Ericka Wooten
Sisters of Charity Foundation of SC
Erin Donmoyer
Black-Sampit Riverkeeper
Winyah Rivers Alliance
Filippo Ravalico
Director of Operations
South Carolina Environmental Law Project
Geales Sands
Executive Director
Frances P. Bunnelle Foundation
Greta Young
Executive Director
The Parenting Place
Jamie Cooper
CEO
Communities In Schools of South Carolina
Jamie Jayroe
Coordinator
Frances P. Bunnelle Foundation
Jamie Moon
President
Institute for Child Success
Jeff McCormack
Executive Director
SC Physicians Care Charity
Jeffrey Fleming
Chief Operating Officer
Palmetto Project, Inc.
Jennifer Olmert
Executive Director
Upstate Mediation Center
Jeremy Price
Director of Financial Stability
United Way of Pickens County
Jessica Burgoyne
Executive Director
Edisto Habitat for Humanity
Jessica Cohen
Chief Strategist & Owner
Spark Solutions Coaching & Consulting
Josh Bullock
Insurance Agent/Resource Specialist
Palmetto Project, Inc.
Julie Walker
President
J.H. Walker Legacy Foundation
Kathryn Harvey
Founder
Neue South Collective
Katie Reams
Community Impact Manager
United Way Association of SC
Kevin McCray
Community Building & Grants Manager
Frances P. Bunnelle Foundation
Kim Clark
Americorps VISTA member
Tri-County Cradle to Career Collaborative
Kimberly Humphrey
GCS Relations Associate
Richland County Government and Community Services
LaMyra Sanders
Program Officer
South Carolina First Steps
LaQuinta West
Deputy Director
Dorchester Seniors, Inc.
Leah Crosby
Program Office Manager/Literacy Outreach Coord.
Charleston County First Steps
Lindy Studds
Executive Director
Rape Crisis Center of Horry & Georgetown Counties
Lyndsey Marchman
Grants Development Coordinator
Children's Trust of SC
Lynn Hutto
HR/Management Consultant
Greater Columbia Community Relations Council
Maddi Currier
Director of Development
Hope Center for Children
Mamie Nicholson
President
The Self Family Foundation
Marcheita Cockfield
Reception and Information Assistant
Senior Resources
Mariah Johnson
Executive Assistant
Greenville Housing Fund
Mark Ward
Director of Operations and Member Services
United Way Association of SC
Mary Colombo
Lead Family Advocate
HALOS - Helping And Lending Outreach and Support
Melissa Ladd
Owner, Facilitator
issaFacilitation
Meredith Mathews
Program Manager
Sisters of Charity Foundation of SC
Michael Mahaffey
Director of Global and Regional Initiatives
Harvest Christian Ministries
Michel'le Cathey
Associate Director
The ARK of SC
Natalie Jones
Director of Public Programs
Charleston Parks Conservancy
Natosha Hayward
Regional Coordinator
SC Thrive
Paige Stephenson
President & CEO
United Way of the Piedmont
Pam Benedict
Dir. of Operations & Development
Hope Remains Ranch
Ray Funnye
Executive Director
The Village Group
Rebecca Jacobson
Executive Director
Smokefree SC
Rita Revels
President & CEO
Upstate Employers Network
Rusty Infinger
Deputy Director of Operations/General Counsel
SC Legal Services
Sarah Kelley
Chief Operating Officer
New Morning
Sarah Lyles
Executive Director
Palmetto Pride
Stephen Baggett
Executive Director
Greenwood Area Habitat for Humanity
Susan Sharp - 1
Executive Director
Community Foundation of Greater Clemson
Tabitha James
Strategic Developer
Rural Area Leadership Initiative-Dillon County
Terra Bell
Community Engagement Coordinator
Smokefree SC
Terri Lottchea
Operations Manger
Frances P. Bunnelle Foundation
Terri Towle
Director of Fund Development
Leeza Gibbons Memory Foundation
Tessa May
Interim Executive Director
Loaves & Fishes
Tiffany Straus
Director of Community Relations
HopeHealth Inc
Tish McCutchen
Director
Jolley Foundation
Tracy Bailey
Chief Executive Officer
Freedom Readers
Victoria Green
Volunteer Program Manager
WWA
Yokima Cureton
Volunteer
Lancaster County Community Center
4 Other Registered Attendees
For More Information: