Removing Our Blinders: Addressing Disparities in Greenville County
with David Lominack and Merl Code
---
Wednesday, February 2, 2022
via Zoom
Category: Removing Our Blinders
A Community Removes Its Blinders: Addressing Disparities in Greenville County
Upon the murder of George Floyd and the resurgence of the Black Lives Matter movement across the US, the United Way of Greenville County, the Urban League of the Upstate and the Greenville Chamber launched the REEM Commission in 2020 to address the historical, systemic, and ongoing inequities and disparities affecting Black people in Greenville County.
The forty-member REEM Commission, comprised of community leaders from diverse backgrounds and industries, come together regularly to listen, analyze, understand, and learn about the inequities that exist across the various sectors of Greenville County. The group is led by co-chairs, David Lominack of TD Bank and Merle Code of Ogleetree Deakins, who are longstanding Greenville advocates who tirelessly work on behalf of the community. Lominack and Code acknowledge that not a single issue is more critical for the long-term success of the citizens of Greenville County than the one they are now tackling through REEM.
Join David Lominack and Merl Code for a candid conversation during which they will share: their personal race equity journeys: why each of them stepped up to lead REEM; what they have learned: the challenges they have faced: and ultimately what makes them hopeful. You are invited to bring your own questions about the REEM Commission's experiences and how they apply to your community's race equity efforts.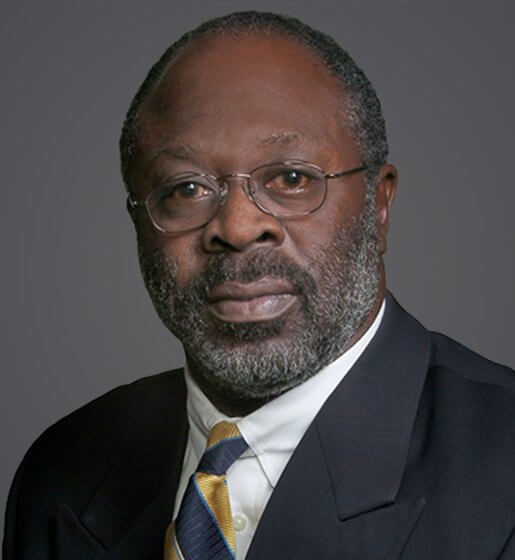 Merl F. Code, Ogletree Deakins, REEM Commission Co-Chair
Merl F. Code is an attorney at the law office of Ogletree, Deakins, Nash, Smoak & Stewart, P.C. Mr. Code has been an active board member of over 30 organizations serving the interests of the Upstate, such as The Palmetto Institute, Minority Economic Development Institute, BB&T Bank of South Carolina, Clemson University Advisory Board, and the Greater Greenville YMCA, to name a few. In addition to serving as a board member, Mr. Code has also served as Chairman for several of these organizations, including, but not limited to, the Greenville Chamber of Commerce, Phillis Wheatley Association, University Center of Greenville, and the United Way of Greenville. Mr. Code's list of successful endeavors includes Owner/CEO of Precision Tool Manufacturing, Owner/Chairman of Code Insurance Associates, and president of Code & Associates Sports Management Agency.  
In addition, Mr. Code is the first African American to chair the Greenville County United Way Board of Directors, the first African American to serve as Chairman of the Board of Governors for the University Center of Greenville, the first African American Municipal Court Judge, and the first African American to become Chairman of the Greater Greenville Chamber of Commerce. Mr. Code received the Order of the Palmetto and the Compleat Lawyer Award by the SC Bar Association, and had been inducted into the North Carolina A&T Hall of Fame and the South Carolina Black Hall of Fame. Mr. Code's law practice concentrates in the areas of positive employee relations and diversity. He has more than 40 years of trial level experience, and has served as a certified Mediator for over 25 years.  
Merl serves as Co-Chair on the United Way of Greenville County's Racial Equality and Economic Mobility Commission (REEM). The Commission was formed in the summer of 2020 to convene around matters of racial inequities, social justice, and disparities in key areas that negatively impact the Black community in Greenville County, SC.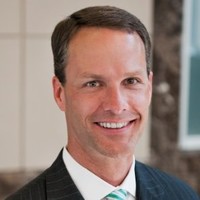 David Lominack, TD Bank, SC Market President, REEM Commission Co-Chair
David Lominack is market president of South Carolina for TD Bank, where he is responsible for commercial banking throughout the state.
David joined the former Carolina First Bank in May 1997 as a management associate. Upon completion of the Management Associate program, he served in a number of roles including branch manager, commercial loan officer, Private Banking, and regional Retail Banking executive. From 2006-2010, he served as market president for the Midlands region of South Carolina.
In 2010 Carolina First was acquired by TD Bank, and David returned home to take on the role of market president for the newly formed Upstate-Midlands region. He was appointed market president of South Carolina in 2015.
David earned a bachelor of science degree in business administration from Presbyterian College. He also is a graduate of the Stonier National Graduate School of Banking; Leadership Greenville; the Diversity Leadership Initiative at Furman; and is a Liberty Fellow.
A stalwart community supporter, David serves on numerous community boards.  He currently serves as co-chair for Greenville County's Racial Equity and Economic Mobility Commission (REEM), executive committee for the South Carolina Chamber of Commerce, and board member for the United Way of Greenville County.  He is past chair for United Way of Greenville County, past chair of the Greenville Chamber of Commerce, and past chair of the South Carolina Bankers Association.
David and his wife, Courtney, reside in Greenville with their three children: Henry; James; and Lynne.
Attendees (62)
Alana Jordan
Development & Membership Director
Together SC
Alecia Klauk
Executive Director
Chapin We Care Center
Allison Safford
Strategic Initiatives Officer
Hollingsworth Funds
Amy Breault
Executive Director
Horry County First Steps
Becca Bosch
Program Sustainability AmeriCorps VISTA
NAMI Greenville
Beth Ruffin
Owner/Principal
The Everyday Inclusionist
Bob Morris
Community Foundation of Greenville
Brooke Robertson
Graphic Designer | Developer
Neue South Collective
Carey Rothschild
Director, Community Health Policy and Strategy
AccessHealth Spartanburg
Carol Reeves
Executive Director
Just Say Something
Caroline T. Robertson
Executive Director
Greer Relief and Resources Agency, Inc.
Catherine Puckett
Program Director
Nonprofit Alliance
Charlene Jones
Program Director
SWITCH
Dan Koon
Deputy Commissioner
SC Human Affairs Commission
David Slade
Vice President - Employee Health & Benefits
MarshMcLennan Agency
Duchett Polite Hylton
Executive Director
Jasper County First Steps
Eileen Chepenik
Executive Director
Trident Literacy Association
Ericka Wooten
Sisters of Charity Foundation of SC
Greta Young
Executive Director
The Parenting Place
Jamie Moon
President
Institute for Child Success
Jennifer DeWitt
Chief Community Programs Officer
Lowcountry Food Bank
Jennifer Olivares
Volunteer & Donations Coordinator
Greer Relief and Resources Agency, Inc.
Jessica Cohen
Chief Strategist & Owner
Spark Solutions Coaching & Consulting
Jessica Gaines
Development Manager
Pride Link
Kathryn Harvey
Founder
Neue South Collective
Katy Sides
Knowledge Management Officer
Hollingsworth Funds
Keona Prude
Director of Operations & Communications
Pride Link
Lauren Luneckas
Executive Director
Children's Museum of the Upstate
Leann Malone
Executive Director
Lancaster County First Steps
Leigh Thomson
Executive Director
Dorchester Seniors, Inc.
Linda Brees
Senior Fellow
Institute for Child Success
Lisa Colby
Executive Director
American Red Cross, Upstate Chapter
Maddi Currier
Director of Development
Hope Center for Children
Mariah Johnson
Executive Assistant
Greenville Housing Fund
Mark Steenback
Chief Resource Officer
Habitat for Humanity of Greenville County
Maura Langston
Business Development Manager
Turn90
Melissa Ladd
Owner, Facilitator
issaFacilitation
Monroe Free
President and CEO
Habitat for Humanity of Greenville County
Norma Jean Suarez
Executive Director
Unity Health on Main
Rusty Infinger
Deputy Director of Operations/General Counsel
SC Legal Services
Sharonica Gavin
Community Engagement Specialist
Hospice Care of the Lowcountry
Tameika Devine
Attorney
The Possibilities Institute, LLC
Tamela Spann
Vice President, Strategic Initiatives
Hollingsworth Funds
Tatjana Beylotte
Executive Director
Charleston Jazz
Teresa Johnson
Director of People & Culture
Lowcountry Food Bank
Terri Towle
Director of Fund Development
Leeza's Care Connection
Tessa May
Interim Executive Director
Loaves & Fishes
Tiffany Santagati
VP. Operations
Greenville Housing Fund
Tom Swanciger
Executive Director
Father to Father, Inc.
Tony McDade
Board Member
Hollingsworth Funds
Tori Burke-Koskela
Deputy Director
YWCA
Torina Wood
Federal Fiscal Compliance and Audit Manager
United Way Association of SC
9 Other Registered Attendees
For More Information: