Removing Our Blinders: The Soul Work of Undoing Racism
---
Wednesday, October 20, 2021
Zoom
Category: Removing Our Blinders
For 20 years, Rev. Bill Stanfield has lived and worked in a Black community in
North Charleston as CEO of Metanoia and also an associate minister at St. Matthew Baptist Church.
He is quick to acknowledge that his most important and ongoing work of the past 20 years is tied to the healing of racism as a spiritual journey.
White supremacy is a peculiar disease in that it is carried by one population (white people) but many of its most obvious symptoms are born in another (people of color). Rev.
Stanfield will speak about his own work of identifying and treating the disease of racism within himself and society through his work alongside his neighbors.
Key themes that will be covered will include:  
Why healing racism is spiritual work.
How white supremacy hurts the bodies of people of color and strangles the souls of white people.
Why moving beyond listening and understanding to solidarity needs to matter to white people.
Drawing on fields of trauma research, spirituality, and his own experience, Rev. Stanfield will offer thoughts on how racism is THE critical American spiritual crisis that we must work to heal if we are to move forward as a healthy society.

Modeling a methodology that seeks to make his own work and effort accountable to Black mentors and partners, Rev. Stanfield's comments will be followed by a response provided by three remarkable guests: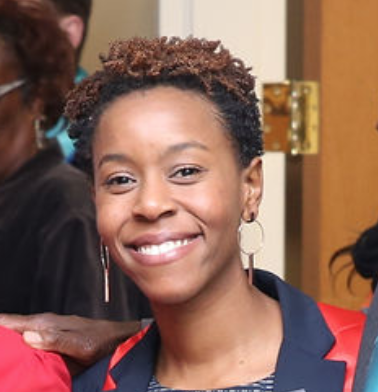 Jamilla Harper
Chief Operating Officer, Metanoia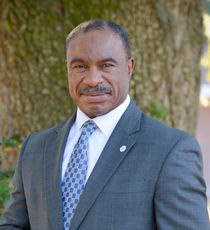 Bernie Mazyck 
CEO, SC Association of Community Economic Development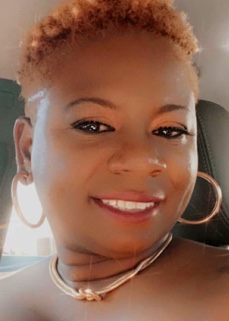 Raynique Syas
Metanoia Board Member and resident of neighborhoods served by Metanoia
Attendees (155)
Abby Harwell
Communications Specialist VISTA
United Way of the Piedmont
Adia Daniels
Education and Outreach manager
Pathways to Healing
Alecia Klauk
Executive Director
Chapin We Care Center
Allison Safford
Strategic Initiatives Officer
Hollingsworth Funds
Amie Cooper
Executive Director
Flourishing Families SC
Amy Armstrong
Executive Director
South Carolina Environmental Law Project
Amy Breault
Executive Director
Horry County First Steps
Angela Hurks
President & CEO
Step By Step Ministry Hope Project
Anita Case
Executive Director
Affinity Health Center
Anna Baumgartner
Volunteer Coordinator
Miracle Hill Ministries
Anne Reid
Chief Development Officer
Association for the Blind and Visually Impaired SC
Artie Hughes
Retired CFO
Shandon Presbyterian Church member
Benjamin Bullock
Vice President & COO
Together SC
Beth Barry
Board Chair
Interfaith Community Services of SC
Beth De Santis
CEO
Fact Forward
Beth Ruffin
Owner/Principal
The Everyday Inclusionist
Beverly Hutchison
Executive Director/CEO
The Dee Norton Child Advocacy Center
Britney Mazyck
Operations Manager
Community Initiatives, Inc.
Brooke Robertson
Graphic Designer | Developer
Neue South Collective
Caprice Atterbury
CEO
Origin SC
Carmeisha White
Operations Manager
Northside Development Group
Carol Reeves
Executive Director
Just Say Something
Carolyn Rivers
The Sophia Institute
Cheryl Bauerle
Human Resource Director
SOS Care
Claire Bennett
Senior Public Policy Analyst
Arras Foundation
Crystal Campbell
Executive Director
Dorchester County First Steps
Debbie Rice
Senior Philanthropic Specialist
Wells Fargo
Donna Waites
Vice President of Programs
Sisters of Charity Foundation of SC
Duchett Polite Hylton
Executive Director
Jasper County First Steps
Elizabeth Hamilton
Administrative Officer
James Island Outreach
Ericka Wooten
Sisters of Charity Foundation of SC
Erin Walters
Operations Director
Habitat for Humanity of Horry County
Ernest Brown
CEO
North Central Family Medicine
Filippo Ravalico
Director of Operations
South Carolina Environmental Law Project
Forrest Alton
President
1000 Feathers
Geales Sands
Executive Director
Frances P. Bunnelle Foundation
Greta Young
Executive Director
The Parenting Place
Heather Witt
Vice President of Community Impact
United Way of the Piedmont
Janie Davis
Commissioner
SC Human Affairs Commission
Jeni Becker
Donor Ambassador
Windwood Family Services
Jennifer DeWitt
Chief Community Programs Officer
Lowcountry Food Bank
Jennifer DeWitt
Senior Program Officer
The Leon Levine Foundation
Jennifer Harris
Regional Director of Development
Communities In Schools of South Carolina
John Browne-1
Executive Director
VITAL CONNECTIONS OF THE MIDLANDS INC
Julie Hussey
CEO
Civic Communications LLC
Justin Borrero
IT Support
SOS Care
Justine Allen
Program & Event Coordinator
Ten at the Top
Kaela Hammond
Program & Compliance Manager
Coastal Community Foundation of SC
Kaky Grant
Principal
Grant Philanthropic Advisors
kara anderson
communication
Self
Karen Addy
Development Coordinator
Palmetto Animal Assisted Life Services (PAALS)
Karen Oliver
ECAC Program Manager
SC First Steps to School Readiness
KAREN QUADRIO
Director of Development & Marketing
Charleston Promise Neighborhood
Kathleen Cates
Executive Director
Healthy Smiles of Spartanburg, Inc.
Kathryn Harvey
Founder
Neue South Collective
Kati McArdle
Grants Manager
Coastal Conservation League
Katie Reams
Community Impact Manager
United Way Association of SC
Kayleigh Vaughn
Exhibits & Programs Director
Morris Center for Lowcountry Heritage
Kelly Strum
Board Chair
Koinonia of Columbia
Keona Prude
Director of Operations & Communications
Pride Link
Kimberly Humphrey
GCS Relations Associate
Richland County Government and Community Services
Lakita Watson
Executive Director
Women in Parks and Recreation
LaQuinta West
Deputy Director
Dorchester Seniors, Inc.
LaTonya Boyd
Executive Director
Chester County First Steps
Lauren Gellatly
Director of Operations
Lowcountry Local First
Leigh Thomson
Executive Director
Dorchester Seniors, Inc.
Letitia Dowling
Director
Denmark Cares
Linda Grausso
Director of Finance
East Cooper Community Outreach
Lisa Colby
Executive Director
American Red Cross, Upstate Chapter
Luanne Rodgers
Chief Philanthropy and Mission Advancement Officer
Windwood Family Services
Lynn Hutto
HR/Management Consultant
Greater Columbia Community Relations Council
Madeleine McGee
President/CEO
Together SC
Mamie Nicholson
President
The Self Family Foundation
Melissa Ladd
Owner, Facilitator
issaFacilitation
Meredith Mathews
Program Manager
Sisters of Charity Foundation of SC
Nick Osborne
President & CEO
Lowcountry Food Bank
Paige Stephenson
President & CEO
United Way of the Piedmont
Patricia Robertson
Finance & Operations Director
Public Education Partners
Rena Dixon
Director of Health Services
Fact Forward
Rhonda Obanion
Manager, Media Relations
Dominion Energy
Sarah Goode
Prevention Education Coordinator
Pathways to Healing
Sarah Lyles
Executive Director
Palmetto Pride
Sarah Skelton
Volunteer and Special Events Coordinator
Anderson Interfaith Ministries
Scott Gibbs
Vice Chairperson
Beaufort Arts Council
Selena Anderson
Director, Human Resources
Girl Scouts of South Carolina - Mountains to Midlands
Sharon Beaty
Volunteer & Prevention Coordinator
Rape Crisis Center of Horry & Georgetown Counties
Sharon Thomas
President
Clemmons Thomas Consulting, LLC
Simone Davis
Annual Giving Coordinator
One80 Place
Stacy Flemming
Wellness Center Manager
Our Lady of Mercy Community Outreach
Stephen Baggett
Executive Director
Greenwood Area Habitat for Humanity
Steven Burritt
Executive Director
Mothers Against Drunk Driving
Sue Berkowitz
Director
S.C. Appleseed Legal Justice Center
Tamara Herring
Executive Director
Morris Center for Lowcountry Heritage
Tatjana Beylotte
Executive Director
Charleston Jazz
Terri Lottchea
Operations Manger
Frances P. Bunnelle Foundation
Terri Towle
Director of Fund Development
Leeza's Care Connection
Theresa Bowles
Volunteer, Past Board Chair
Angels Charge Ministry
Tiffany Santagati
VP. Operations
Greenville Housing Fund
Tina L Singleton
Director of Programs
YWCA Greater Charleston
Tom Swanciger
Executive Director
Father to Father, Inc.
Tony McDade
Board Member
Hollingsworth Funds
Tori Burke-Koskela
Deputy Director
YWCA
Veyounder Brown
Volunteer Outreach Director
Lighthouse Ministries
Wanda Austin
Junior League of Columbia
Yolanda McCray
President & CEO
Black River United Way
48 Other Registered Attendees
For More Information: