Press Conference: Nonprofit COVID-19 Impact Survey
---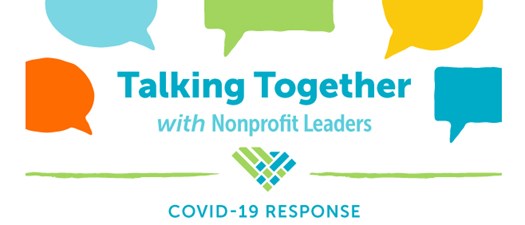 South Carolina Nonprofit Sector Hit Hard by COVID-19
College of Charleston's Riley Center for Livable Communities and Together SC Survey underscores needs and resilience
As the COVID-19 pandemic sweeps through South Carolina the demand for services from the state's nonprofit sector has increased and strained resources. At the same time, fundraising events have been cancelled stifling cash flow for many of these organizations.
The College of Charleston, Together SC and funding partners have released top line results of a survey that examines the status South Carolinas nonprofit sector. The survey sample of nonprofits were gathered from sources like local United Way and Community Foundations and compiled by Together SC along with its list of members and totaled nearly 3,000. The vast majority of the 566 respondents are the President/CEO or Executive Director of their respective organizations.
This is a media meeting to review the report in detail and answer questions.
Attendees (19)
Mary Butz
Administration & Office Coordinator
Tri-County Cradle to Career Collaborative
Cynthia Curtis
Arras Foundation
Susan DeVenny
CEO
Arras Foundation
Stephanie Kelley
Executive Director
East Cooper Community Outreach
Madeleine McGee
President/CEO
Together SC
Bob Morris
Community Foundation of Greenville
Langley Shealy
Steering Committee
SC Grantmakers Network
Katy Smith
Executive Director
Piedmont Health Foundation
11 Other Registered Attendees
Co-Presented by: