People of Color Nonprofit Leaders Symposium: Philanthropy as Social Capital
Learn how Philanthropy can function as Social Capital.
---
Category: Leaders of Color
*If you experience any issues when trying to register, please email Shayne@TogetherSC.org*
Philanthropy can be a powerful force for social change.  Per ABFE, "Black social change leaders and Black-led institutions have played vital roles in almost every major movement in this country, from the abolition of slavery through today." Foundations, funders, and other grant makers generously give tens of billions of dollars each year to nonprofits doing good work.  Unfortunately, less than 8% of those funds are granted to organizations led by Black, Indigenous, and other People of Color (BIPoC). How do we reverse this trend? Philanthropy as Social Capital for BIPoC.
(NOTE: We define a BIPoC led and serving organization as one whose CEO or ED is BIPoC, staff is 50% or greater BIPoC; board of directors is 50% or greater BIPoC; and whose mission statement and charitable programs aim to predominantly serve BIPoC communities or populations.)
Mechanisms by which Philanthropy can function as Social Capital will become clear as we explore how the sector could play a pivotal role in improving social outcomes for BIPoC populations.  Through tailored giving, streamlined processes, and progressive philanthropic ideals, grantmaking institutions can  position themselves as advocates and supporters of BIPoC folks and their organizations.  
Nonprofit leaders of color have historically been shut out from major funding geared towards social change, despite being wholly qualified to mobilize resources in order to solve issues faced by BIPoC communities. They have also experienced restricted access to professional grantmaking relationships.  Discussion around building bridges with funders will equip BIPoC attendees to create, seize, and maximize opportunities.
Philanthropic Leaders will:
Listen to BIPoC nonprofit leaders' experiences with funders
Examine strategies to embed equity into their giving processes and decisions
Gain knowledge around increasing public and private investments in BIPoC led and serving organizations
Receive actionable next steps they can take in order to improve outcomes for BIPoC led and serving organizations by serving as an infrastructure of Financial Capital
Nonprofit Leaders of Color will:
Be able to define, identify, and mobilize their network of Social Capital in order to drive change within their organizations and their communities at-large
Learn tactics to build relationships with funders, foundations, and grantmakers  to advance the strategic priorities and profitability of their organizations
Receive training and insight into nonprofit grantmaking, including basic terminology and tips to improve grant applications
Engage with fellow BIPoC nonprofit leaders and philanthropic leaders to gain a deeper understanding of how to tap into philanthropic Social Capital
*Lunch will be provided*
AGENDA (soon to come)
Attendees (150)
Adrienne Troy-Frazier
Executive Director
Berkeley County First Steps
A'Netra Hardy
Regional Outreach Paralegal
SC Legal Services
Ashley Thomas
Executive Director
The Hive Community Circle
Audrey Lane
Executive Director
The Royal Foundation
ayanna white
Executive Director
Power In Changing - Diaper Bank of the Midlands
Benjamin Bullock
Vice President & COO
Together SC
Beth Ruffin
Owner/Principal
The Everyday Inclusionist
DeLana Dameron
Founder / Chief Strategist
Red Olive Creative Consulting
Duchett Polite Hylton
Executive Director
Jasper County First Steps
Evelyn Haye-Primus
Board
The SAFE Organizaton
Greta Young
Executive Director
The Parenting Place
Jamesha Shackerford
Program Officer
Central Carolina Community Foundation
Jasmin Tucker
Director of Outreach
SC Thrive
Jeanell Marvin
Executive Director
Charleston Friends of the Library
Jeanette Brown
Funding Coordinator
The SAFE Organizaton
Joy Ashford
Executive Director
Dance South Community Development Group
Joyce Ford
Executive Director
The Naomi Project
Kabrina Bass
Executive Director
Midlands Mediation Center
Kayle Wright
Operations Manager
Women's Rights and Empowerment Network (WREN)
Letitia Dowling
Director
Denmark Cares
Madeleine McGee
President/CEO
Together SC
Maurice Green
Executive Director
Z. Smith Reynolds Foundation
Maurice Lawyer
Chief of Operations
The Legacy Foundation of SC
Phil Redmond
Director of Child Care
The Duke Endowment
Quietta Jordan
South State Bank
Quinn Hayes
Director of Women in Philanthropy
Harvest Hope Food Bank
Rashanda Autry
Executive Director
Fannie's House
Rhonda Edwards
Director of Educational Curriculum and Initiatives
The Legacy Foundation of SC
Robert Reese
Lower Richland NAACP
Shanika Aiken
Founder
The SAFE Organizaton
Shayne Kinloch
Director of Operations
Together SC
Sherrie Belton
Community Engagement Specialist
Columbia Museum of Art
Sherrie Snipes-Williams
CEO
Charleston Promise Neighborhood
Tamara Greene
Vice President of Community Impact
Black River United Way
Tanika Epps
CEO - Midlands
Communities In Schools of the Midlands
Travis Wharton
Consultant
The Wharton Company LLC
Veronica Hemmingway
Southern Lowcountry Director
Coastal Community Foundation of SC
Victor Durrah
Executive Director
Brothers Restoring Urban Hope, Inc.
Yolanda McCray
President & CEO
Black River United Way
111 Other Registered Attendees
 KEYNOTE SPEAKER

Tracey Greene-Washington
President
Indigo Innovation Group
Watch Tracey`s TEDx Talk Here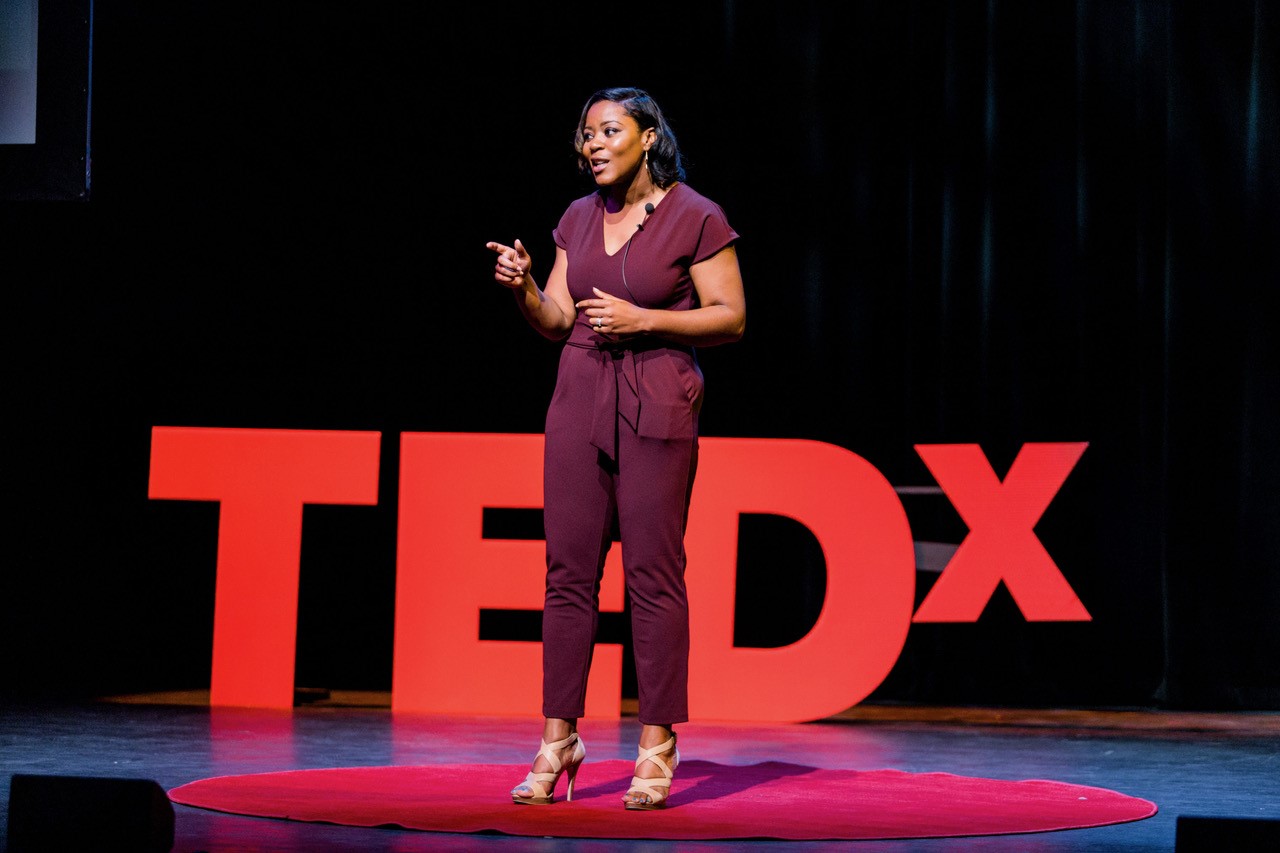 PANELISTS
Nate Barber
Senior Vice President,
South State Bank
Together SC Board Member

Zakiya Esper
Founder/Executive Director,  Sowing Seeds into the Midlands

Darrin Goss
President/CEO,
Coastal Community Foundation

Darryl Lester
Director,
Service Year NC





Jamal Stroud
Founder,
Stroud Development 
Group

Norma Jean Suarez
Executive Director,
Unity Health on Main



 

Charles Thomas
Charlotte Director,
Knight Foundation



 

Lester Young
Founder/Executive Director,    Path 2 Redemption




Joel Dancy


Vice President Community Development-Mid-Atlantic Region

Fifth Third Bank

 
 
 
BREAKOUT SESSION FACILITATORS

Vivian Anderson
Founder/Executive Director
Every Black Girl





Erin Johnson
Vice President, Community
Investment
Central Carolina
Community Foundation
A VERY SPECIAL THANKS TO OUR PROGRAM CONTRIBUTORS

Victor Durrah, Jr.
Executive Director,
Brothers Restoring Urban Hope, Inc.


Mamie Nicholson
Program Officer,
Self Family Foundation



 


Naomi Simmons-Thorne
Executive Director,
Center for Social Equity





Zakiya Esper
Founder/Executive Director, 
Sowing Seeds
into the Midlands




EVENT HOST & OPENING REMARKS 

EVENT MODERATOR

Ericka Wooten
Director of Diversity, 
Equity and Inclusion 
Sisters of Charity Foundation of SC

Chynna Phillips
Research and Policy Director
Sisters of Charity Foundation of SC

EVENT FACILITATOR

Shayne Kinloch
Program & Operations Manager
Together SC

 
Thanks to our generous sponsors and supporters: